The Tyee's Crash Course in Climate Change
The facts, in eight parts. Plus a quiz just to assure you have achieved climate geek status. Prepared by Eric Nadal, a Vancouver based writer and UBC graduate with degrees spanning physics, planetary science, ethics and the philosophy of science. Drawing on his background in both science and philosophy, Eric seeks to equip readers with a fresh and more sharply honed understanding of the problem. Edited by Chris Wood.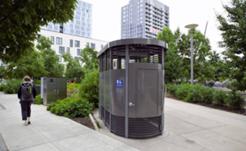 Public washrooms should be plentiful and accessible, says one scholar. And cities that do flush, flourish.