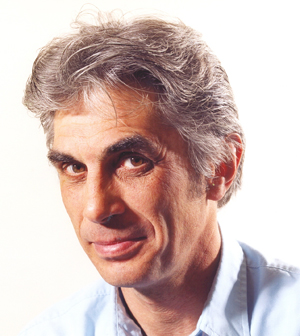 [Editor's note: Read the previous articles in this series here.]
Jen McMillan did eight or nine bits before getting clean -- and that was just in Surrey Pretrial. Add in other lock-ups, jail cells and prison camps, and who knows how often she was inside. A former crack addict and dealer, McMillan spent years shuttling in and out of remand. That's how it works on the street: if you're high, if you're dealing, you're going to get picked up and tossed in, over and over again.
In theory, "remand" is supposed to be a stopgap -- the place you go when you've been charged but not yet tried, or sometimes convicted and not yet sentenced. But over the last 30 years in B.C. -- and across Canada -- pre-trial detention has become less and less temporary. Today, more than 40 per cent of all inmates in Canadian jails and prisons are in remand, not sentenced custody.
It's a fundamental change. From a corrections system that 30 years ago dealt primarily with the guilty, Canada has moved to one that trucks largely in the legally innocent. Well over half the inmates in Canadian provincial jails today are in remand, waiting under lock and key for their days in court, often in conditions that are overcrowded and violent.
The surge in remands is driven partly by the sort of people entering the justice system and by the kinds of charges they face. But it also reflects strains on the justice system itself, courts that can't handle their trial loads, and laws that put the onus on defendants to prove why they should be released, not on Crowns to justify why they shouldn't.
The end result is a system that risks "a flagrant disregard for the principals of justice," charges Cheryl Webster, a criminologist at the University of Ottawa; one that often ignores Canada's constitutional promise of a right to a trial before you are punished.
The growth in Canada's remand population has taken place over decades. It continued under different governments and rival parties, but always with very little public discussion (see sidebar). Once certainty though: it has had little to do with any concurrent rise in crime. Both total and violent crime rates peaked in Canada in the 1990s; both have declined since then. Remand rates, meanwhile, continue to climb.
Webster often hears what she calls the "guns, gangs and drugs" argument to explain the rise in Canadian remand rates. Overall crime isn't climbing, that theory goes, rather criminals are getting worse: they're more dangerous and so less likely to get bail.
But statistics don't back that up. Gang crime and gun violence tend to be overwhelming male. But remand rates for female offenders have been climbing just as fast, and often faster in recent decades, than they have for men. If guns and gangs were responsible for the remand spike, you'd expect the opposite to be true. "Which completely destroys your guns, gangs and drugs kind of argument," Webster said.
More inmates, longer stays
What lies behind the rise? At the root of it lie two trends. One, more people are being sent to remand. And two, once inside, people are staying longer.
In B.C., the median remand stay climbed from seven days in 1999/2000 to 12 days in 2008/2009. Many stays were short, just one or two days each. But a growing number stretched to months, and sometimes even into years. Across Canada, the proportion of prisoners spending seven or fewer days in remand declined from 63 per cent in 1996/97, to 54 per cent in 2005/06. At the same time, the number of prisoners doing stretches of three months or longer rose from four per cent to seven per cent of the total.
The biggest reason for that shift is that cases take longer to conclude than in the past. Canada-wide, the average time between an accused's first appearance to verdict increased from 121 to 215 days between 1994 and 2004, according to a study by criminologist Michael Weinwrath. In B.C., many cases today linger for a year or longer. As of March 2010, more than 16,000 adult cases in this province had been pending longer than six months. Two thousand of those had been on the docket for more than a year and a half.
Most observers blame those delays on a lack of resources. Money is a factor, especially in B.C., but not the only one. Across Canada, cases are being pushed back for all kinds of reasons that are sometimes hard to explain. According to one study, 63 per cent of court appearances in Ontario ended in adjournments in 2006 -- up from just 15 per cent 30 years ago. Nearly three quarters of those adjournments were requested by the defence, not the prosecution. (See sidebar "A Question of Credit" for a possible explanation).
Not everyone awaiting trial does so in remand. But in recent decades an increasing number have. And trial delays, no matter whose responsibility, don't fully explain why that has been happening.
It used to be in Canada that bail was something a Crown had to prove an accused didn't deserve, whether because they were a flight risk, a risk to others, or they were someone like Robert Pickton. But since the 1970s, successive federal governments have chipped away at that principle. Today almost anyone charged with a drug crime, a gun crime or a host of other offences in Canada has to prove to a judge why they should be released until trial, not the other way around.
Remand by default
As a result, in many cases today someone in the justice system must make a positive decision to allow an accused defendant to remain at liberty. Reinforcing that default position, Cheryl Webster believes, is an absence of any incentive for their release.
In fact, the risks of doing so loom large. The public or the media could make a fuss. The accused could commit another crime, or just disappear. And if any of those things happen a judge, Crown attorney or police office, might find themselves on the hook to explain why.
The cost of keeping someone in remand, on the other hand, is largely hidden, and disconnected from any single decision to keep an individual in custody. At the same time, those costs are both real and substantial. The average cost of holding a provincial prisoner in Canada in 2008/2009 was $162 per day. Collectively, the provinces spent about $2.2 million every day that year to keep prisoners on remand, or just short of $800 million over the 12-month stretch.
And those are just operational costs. Canada's remand jails are vastly overcrowded; many should be replaced. After closing facilities in 2002, B.C. is now building a new remand mega-centre in Surrey at a cost of $90 million. Outside of Edmonton, the Alberta government plans to open a new $586-million remand jail in fall 2012.
None of this is to say that defendants are never released. But even when they are, their bail is often subject conditions that make it unlikely they'll be outside for long.
Take Jen McMillan. In her bad years, she got used to a particular cycle. She'd be arrested, get released, then be picked up again for missing a court date or violating her bail, usually by getting high. Every time she'd be arrested, McMillan's docket would end up stuffed with more charges for each condition she breached.
That's not unusual: such breaches -- also known as "administration of justice" offences -- are another reason remand rates have soared. Almost a third of all court cases in the country in 2003/04 involved at least one "administration of justice" charge. Defendants brought up on such charges are considered poor candidates for bail. In 2008/09, more than a quarter of all remands in Canada were related to an administration of justice charge -- more than any other criminal category except violent crime.
McMillan once breached her conditions only two days after getting bail. The police found her smoking crack behind a building. "Surprise, surprise," she said. "I was probably still wearing a set of pre-trial greys."
Looking back, she calls the situation "completely fucking absurd." A severe drug addict, she was released on condition she not do drugs. "It's not that I didn't want to (meet my conditions)," she said. "I wasn't able to. I couldn't remember to take a shower every three weeks, let alone show up for court."
Bad? Or (clinically) mad?
If the rise in remand rates can be traced to some extent to administration of justice charges, then the rise in those charges must itself be seen in the context of the people the justice system is dealing with.
Forty-nine per cent of all prisoners admitted to a B.C. jail between 1997 and 2004 had a diagnosed mental illness. Fully half of those were also addicted to alcohol or drugs. In total, 56 per cent of provincial prisoners in B.C. during that time, both on remand and sentenced, were either mentally ill, addicted to something, or both. There's obviously a spectrum there. "Mental illness" covers a broad swath. But even still, it's hard to overlook the connection.
Remand rates are going up at least in part because of the judicial response to breaches of bail and probation condition. At the same time, the justice system is dealing more and more often with the sort of people most likely to breach.
It has to be asked: Are we setting them up to fail?
Rennie Hoffman, who spent years as a Vancouver police officer in the Downtown Eastside, thinks we are. Today Hoffman serves as executive director of the Mood Disorders Association of B.C. He too calls it absurd to expect those with severe mental illness to follow the conditions courts often impose on them. "Terms and conditions, they don't mean the same [to such people] as they would to you and me," he said.
Take John Parker, whose death sparked this Tyee inquiry. Parker was in remand when he was killed largely because of a bail condition breach. He was first arrested in the summer of 2007. Parker was released on bail, only to be picked up again later that year for violating his conditions. (He was also accused of another offence.) He spent the next four months, the last of his life, on remand, waiting for trials.
Parker was brain-damaged and mentally ill. He suffered from depression and mood disorders. And his remand stay was almost certainly extended because of that illness. He might have been released earlier, or at least sent to a provincial jail where treatment options are better and more programs for inmates are available, if he'd pleaded guilty. But he wouldn't do that, said his lawyer Laird Cruickshank.
That's not unusual, said Doug King, a lawyer with the Pivot Legal Society, which represents and advocates for residents of the Downtown Eastside. King said many of his mentally ill clients won't plead guilty, even when the evidence is overwhelmingly against them. In some cases they don't believe they've done what they've been accused of. In others, they just don't understand why it was wrong. As a result, they can spend weeks or months on remand waiting for often-unnecessary trials. When they do get released, King said, they are often at huge risk of breaching and being sent right back to lockup.
'Our prisons are our mental hospitals'
Hoffman, for his part, blames the influx of mentally ill prisoners on decisions in the 1970s to close Canada's large mental institutions. "Our prisons are our mental hospitals," he said. "There's no other way to put it."
Jen McMillan turned her life around, getting clean four years ago. John Parker never got that chance. A mentally ill man imprisoned after a breach, he got sucked into the remand system and never came out.
Parker's cellmate, Victor Hurtado, beat him to death in 2008. Hurtado was tried for that crime and convicted. But if this inquiry has revealed anything, it has shown that Hurtado was not alone in leading Parker to his violent death.
The jail where Hurtado and Parker shared a cell was massively overcrowded. Soaring remand rates, delayed trials, and repeated incarcerations for minor breaches of bail conditions may all have contributed to that overcrowding. But so did specific decisions the government of British Columbia took 10 years ago to pull money from the corrections system, and allow double-bunking and sometimes worse to become de facto policy in remand.
By the time Parker and Hurtado met it had somehow become normal, within "policy," to lock up a diminutive, mentally ill 57-year-old with a violent career thug half his age and twice his size.
That three formal reviews cleared the custodial decision to put the two men together is, in its way, more damning than not. They confirm that this was a tragedy that happened not despite, but because, everything worked the way that policy supposed it should.
The federal government oversaw soaring remand rates for three decades. Its provincial counterpart slashed custodial resources. Consequential overcrowding was foreseeable -- even inevitable. For John Parker it ended when a chair cracked his skull and split his brain in two.
No high-ranked politician or lowly guard chose to have that happen. But the choices they made nevertheless ensured it would. And, unless something changes, that it will again.