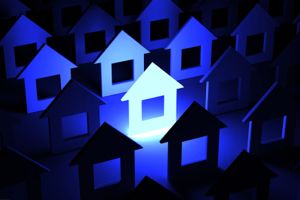 I recently joined BC Hydro's Team Power Smart, joining the nearly 300,000 British Columbians who have signed up to date. Months of saturation marketing -- through TV, the Hydro Power Smart Olympic Village and pitches from ambassadors at scores of public events -- finally compelled me to take a closer look.
A personalized online analysis of my townhouse and hydro bill revealed what I've known all along: I'm a glutton for power and need to change. My family hot water tank is hemorrhaging energy, the crawlspace needs insulation, and my cursed electric baseboard heating will exact a horrible toll as utility rates rise by 50 per cent over the next five years.
By luring me to the Team, BC Hydro hopes to change my consumption habits: not only do they provide personalized information on how to conserve, they promise to pay me $75 if I can reduce my electrical consumption by 10 per cent in a year.
That $75 carrot is a tiny piece of the $30 million BC Hydro spent on its eight residential Power Smart programs in 2010, which collectively saved the utility an estimated 78 gigawatt hours (gWh) last year (see sidebar). This is a drop in the bucket when you consider that BC Hydro produced more than 50,000 gWh of electricity in 2009 (including independent production), and is counting on conservation and energy efficiency to account for 66 per cent of its incremental electricity needs by 2020.
So I approached Simon Fraser University environmental economist Mark Jaccard, a man who makes a living pondering such things. I asked him about all the residential customer-focused rebates and cash incentives -- including cash to scrap old fridges, buy energy efficient appliances and replace incandescent light bulbs.
Was the cost of all that, I asked, a smart investment in conservation?
Jaccard said my question was "coherent" but backwards. "If you have an objective like energy efficiency, why do you assume we have to spend money to achieve that? We should spend zero dollars. . . eliminate the Power Smart budget, and use electricity pricing and regulation instead."
The erosion of conservation benefits
When it comes to meeting our future electricity needs, BC Hydro has a few options: Increase system efficiency ("Resource Smart"), develop Site C, pay for new supply via long-term contracts, or invest in conservation. Conservation is cheapest, and so BC Hydro will continue to spend increasing amounts on demand side management (DSM) this decade. But the electricity you avoid using still costs money.
Jaccard is the co-author of an unpublished December 2010 study that investigated whether the money spent on Canadian utility "subsidies" (like a rebate to buy an efficient appliance) actually works, and he says the news is not good. "DSM expenditures by Canadian electric utilities have had only a marginal effect on electricity sales," the report concludes.
Yet residential rebate programs remain popular with politicians, utility executives and the public, Jaccard says, because they make us all feel good about conservation. The only problem is that our energy consumption keeps growing in spite of these measures, while utilities continue to oversell the benefits.
Most utilities can only infer the impact of this spending. This is because many of the people who actually use the rebates -- referred to as "free riders" -- are the same people who would buy the appliance in the absence of the rebate. "Free riders add to the utility cost of a subsidy program without contributing to its effectiveness," says Jaccard's report, which highlights a 2004 U.S. study that estimated an "overall free ridership rate of 50-90 percent," based on a consideration of all utility DSM programs in all sectors.
Then there is the "rebound effect" -- when the improved energy efficiency of a given appliance, technology, etc. reduces the cost of using that device to the point that it actually spurs greater energy use. So our lives are filled with increasingly energy-efficient devices, but we have many more of them, consuming ever-greater amounts of electricity.
Jaccard's prescription
Money would be better spent, says Jaccard, focusing our efforts on "radical rate design" and regulations that force manufacturers to build efficiency into their products.
BC Hydro has already moved to what are called Conservation Rates -- most of us now pay two separate prices for electricity -- a lower rate for a set period of time, followed by a second, more expensive rate that kicks in after a set period of consumption.
Jaccard says the setting of that higher rate by BC Hydro has been too conservative. This "top step" rate needs to go way up, and reflect the full costs of bringing new supply online; this could see the highest rate moving into the 12-15 cents/kWh range. (On my February 2011 residential BC Hydro bill, the first and second steps were 6.2 cents and 8.7 cents/kWh respectively).
On the subject of standards and regulations, Jaccard says BC Hydro has made progress here too. A case in point is the new lighting efficiency standards that will see the phase-out of incandescent light bulbs.
"[BC Hydro] has started to realize that it's better to give the money to encourage manufacturers or retailers in a certain direction, rather than final customers," says Jaccard.
They're doing it in California
California leads the way in North America when it comes to the types of regulations and "standards" Jaccard refers to. Since they emerged in the early 1970s, the state's building and appliance efficiency standards have made California the most energy efficient state.
"Our per capita energy consumption has been absolutely flat for nearly 40 years, and this is directly because of these standards," says Adam Gottlieb, spokesperson for the California Energy Commission, the state's primary energy policy and planning agency. He says standards for everything from air conditioners to fridges have enabled Californians to consume an average 7,400 kWh of electricity annually while the rest of the country averages at 12,000. (Note: a typical BC household -- 1,600 square feet, not reliant on electricity for space or water heating -- currently uses about 14,000 kWh.)
California's utilities -- a broad mix of public and privately-owned concerns, reliant on everything from imported coal power and hydro, to locally-generated power from natural gas and nuclear -- still spend a lot on traditional DSM approaches like our residential Power Smart. There like elsewhere, the impact is often dubious.
"There's no magic bullet, and there's no sure-fire way of getting a lot of people on a regular basis to conserve a lot of energy," says Alan H. Sanstad, staff scientist and energy policy analyst at the Lawrence Berkeley National Laboratory in Berkeley, California. "Even when DSM is effective, the results on the whole are modest."
What is clear, he says, is what does not work. "There's this idea that providing information gets people to conserve energy, and that idea is false, and was demonstrated to be false decades ago. When demand side management works, it works because there are money flows."
BC Hydro strikes back
BC Hydro's Patrick Mathot, manager of residential marketing for Power Smart agrees with one major point made by Jaccard: BC Hydro does a lot of scrutiny of the effectiveness of their conservation spending, including accounting for free ridership.
"We ensure that there are many more people who are influenced by our incentive activities and all the other work it takes to get that product in front of them. The sheer volume of those people overwhelm the free riders to ensure the program still makes business sense." (Jaccard stressed that his research shows BC Hydro to be one of the best utilities in North America when it comes to being "self-critical" and taking pains to accurately evaluate the effectiveness of their DSM programs.)
Like in California, the light bulb has been the primary focus of BC Hydro's residential programs since Power Smart began in 1989. He says their programs focused on lighting have had the best return on investment for BC Hydro -- they've spent about $30 million over the last 10 years, resulting in a savings of 600 gWh in the residential sector alone. But he concedes the job will get harder moving forward.
"It's getting to be more of a challenge to find more energy savings to have, because we are running out of the low-hanging fruit and are now moving up the tree."
The incentives will only grow
To date, more than 4,000 BC households have reduced their energy consumption enough to collect their Team Power Smart $75 cheque, leaving about 55,000 other Team Power Smart households out there -- including mine -- to take action.
Mathot says BC Hydro's installation of 1.8 million digital smart meters in B.C. homes and businesses starting this summer (projected to cost over $900 million) will make it possible for customers to see when and how much electricity is used in the home. "But ultimately," he says, "it will be up to people to make the decision to use less and take action to reduce their consumption."
Which brings this all back to me. Team Power Smart's online tools -- developed by social marketing experts to spur my conservation, show that my small townhouse consumed nearly 13,000 kWh in 2010 -- almost double what the average Californian residential utility customer consumed.
And therein lies a glimmer of hope for residential electricity conservation across British Columbia. When the day comes that I have to pay the same rates as a Californian, I'll have much more incentive to act.