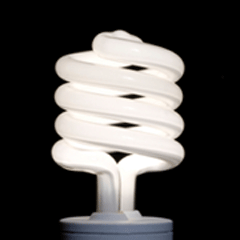 What's black and white and bleeding red ink all over? Newspapers, of course, which are shriveling both in size and number. There's even a blog called Newspaper Death Watch.
Tumbling on newsprint's heels is Canada's pulp and paper industry, which produces the lion's share of North American newsprint and magazine paper. The fall of this once-mighty industry is easy to observe in British Columbia, where pulp mills have laid off workers and refused to pay their taxes among desperate efforts to survive.
The trees keep growing, however. And towns from Nova Scotia to Vancouver Island are home to woodworkers willing to harvest them, and millworkers trained to convert them into high-quality pulp. All of which leaves a multi-billion dollar question hanging over the great north woods: Is there some other use for Canada's most abundant and renewable resource?
Part of the answer may lie in a fibrous goo called nanocellulose.
Tiny fibers, strong as Kevlar
Cellulose -- the organic compound that forms the cell walls in green plants -- is one of the most common substances on Earth.
Nanocellulose is a compound of sub-microscopic cellulose fibres that resemble strings. These tiny fibers are typically five to 10 nanometres wide, and up to 150 to 200 nanometres long.
The material has intrigued researchers since 1961, when a chemistry professor at Université de Montréal demonstrated its ability to self-assemble in aqueous suspension. In the late 1970s, researchers at the ITT Rayonier labs in New Jersey developed a technique of preparing the gel-like material by pushing wood pulp through a milk homogenizer at high temperatures and pressures.
But it was not until the invention of more powerful imaging tools, such as electron microscopes and atomic force microscopy, that the study of nano-sized materials gained momentum. Researchers found nanocellulose to be as stiff as Kevlar, while also presenting the easy-to-work-with properties of oil-based plastic.
Researchers at McGill University were among the first to apply these tools to the study of wood-based nanocellulose. And in 2006, with the support of a forest industry research institute that is now part of FPInnovations, a research lab in Pointe Claire, Quebec, was first to begin daily production of pilot-scale quantities of nanocellulose.
Wood pulp is abundant and renewable. FPInnovations claims that the Canadian forumla -- which it calls nanocrystalline cellulose, or NCC -- can be produced for a fraction of the cost of other nanomaterials, such as Carbon NanoTubes (CNTs) -- and at far less cost to the environment.
The hunt for commercial applications
Mixing small batches of nanocellulose may prove to have been the easy part. Persuading manufacturers to develop new products based on the relatively unknown nanofibre could prove more difficult.
Toward that end, FPInnovtions is shipping small quantities of its nanocrystalline cellulose (NCC) to labs across Canada, while the National Sciences and Engineering Research Council of Canada (NSERC) is providing research funds to develop applications.
The sciences council has identified 18 product areas for which NCC could have applications: advanced building products; additives for paints, pigments, inks and cosmetics; anti-bacterial coatings; biocomposites for bone, teeth and soft tissue repair; coatings for automobile and aircraft parts, high value paper and wood; composite materials for aircraft and automobiles; drug delivery; electrically conductive membranes; fibre-reinforced composites; foams for automobile interiors; intelligent packaging materials; in-vivo imaging devices; iridescent or magnetic films; novel bioplastics; printed paper electronic devices; quantum dot semiconductors; security papers; and switchable optical films.
The University of British Columbia, for example, was among several schools to receive NCC samples, along with funds calling for the development of stable materials that could provide a better method of storing hydrogen for the automotive industry.
But innovation is an unpredictable process. Among the first discoveries to flow out of the UBC chemistry lab was not a way to store hydrogen, but a better way to filter ultraviolet light out of the light coming through a window.
Aassociate professor Mark MacLachlan and doctoral candidate Kevin Shopsowitz mixed the NCC with silica, then cooked out the cellulose, resulting in a glass with pores in the pattern of the vaporized wood fibre. The discovery could lead to the development of colourless window films that screen out infrared or ultraviolet light.
Regardless of what is discovered, a group called ArboraNano -- also known as the Canadian Forest Nanoproducts Network -- was created last year to bring nanocelluose-based products to market.
ArboraNano has $9 million from Industry Canada and a four-year mandate to develop new products based on forest-based nanomaterials. Private sources providing matching funding include Bell Helicopter Textron Canada Limited, NanoLedge Inc., Kruger Inc., the Ontario Bioauto Council and Nano-Quebec. Additional provincial funding was provided by Alberta and Quebec.
Innovation is salvation
Can nanocellulose save the Canadian pulp and paper industry?
Domtar, the Montreal-based papermaker that bills itself as "The Sustainable Paper Company," is betting on it. Domtar is building a $32 million NCC production plant at its Windsor, Ontario, pulp and paper facility. The commercial-scale plant is a joint venture between Domtar and the non-profit FPInnovations, with the Natural Resources Canada and the province of Quebec putting up FPInnovations share of the capital.
The Domtar demonstration plant aims to sate the appetite for NCC being whetted by hundreds of small research projects such as that within the UBC chemistry department. At the same time, many within industry and government hope that new products will lead to new nanocellulose plants and possibly even the gradual conversion of existing pulp mills across Canada.
But even those directly involved in the marketing of NCC warn against viewing the fledgling technology as a savior for the rapidly collapsing pulp and paper industry.
"Claims that NCC may be the salvation of the wood products industry are exaggerated," concluded reporter Carroll McCormick, the author of a comprehensive article in the August edition of Pulp and Paper Canada.
"The salvation of the forest products industry is innovation," Dr. Ron Crotogino, the president of ArboraNano, told McCormick.
"NCC will be part of this as a key to the development of higher-value forest products," Crotogino told Pulp and Paper Canada.
"It will not save a paper mill that makes traditional products, but NCC creates new opportunities for the manufacture of innovative, high-value paper products, as well as a new generation of building materials."
[Editor's Note: As per Tyee tradition in recent years, we've closed the comment section for the holidays. Thank you all for creating such a thoughtful, alive and insightful conversation this year. We look forward to more of the same in the next. To you and yours, a heartfelt happy holidays!]