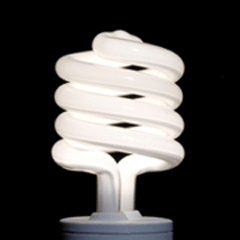 [Editor's Note: This is fifth in our series of 10 New Ideas for 2011, creative thinking for improving our lives and communities. The articles run Dec. 20 until Dec. 31.]
It's a truism: tax what you want to discourage, like smoking, and subsidize what you want to encourage, like education.
So consider how we might encourage the written and musical arts in Vancouver.
"Grub Street" was an 18th-century British term for hack writing and publishing. It also reflected the fact that many industries in those days were focused in small geographical areas. In an age when you didn't want to walk too far through mud and horse droppings, that made sense.
Writing and publishing are industries today just as they were in the days of Dr. Sam Johnson, albeit slightly more respectable. Modern cities zone for industries to make life easier for both them and the rest of us.
Suppose Vancouver City Council rezoned a three- or four-block stretch of some major thoroughfare like Commercial Drive or Venables or West Fourth. In this stretch, certain kinds of industries would pay nominal rents or taxes, creating a real incentive to relocate.
New Grub Street would make life easier for Vancouver publishers, booksellers, printers and readers. Just as bookstores do better when two are operating on the same block, New Grub Street would make small stores more viable. Readers could stroll from store to store, looking for surprises they wouldn't find on Amazon. They could get advice from experienced booksellers, not a kid working for a big-box store checking her employer's website.
Publishers, located on the same stretch, could walk out the front door, pop into the nearest coffee shop, and see what people were reading ... or listening to, as local writers recited their work.
New Grub Street would also attract custom printers who could create anything from one to a thousand copies of an author's book -- and of course an e-book version. If the author wanted a special look or layout, a designer would be just upstairs.
A new meaning to 'low rent'
This neighbourhood would not be in a mall and wouldn't have extra parking. New Grub Street would be on major transit lines and within walking distance of densely populated areas. Its own population would include plenty of writers, housed in low-cost studio apartments and offices.
Residents would also include creators of graphic novels, magazines, and online web media. The locals would hang out in restaurants, pubs and sidewalk cafes, all offering low-cost fare thanks to subsidized rents. At least one multiplex cinema would run classic and foreign films for 10 bucks a ticket.
New Grub Street would of course become a destination for highly non-literary visitors, but many of them would get interested in all the books and magazines on display. It would be the natural venue for visiting literary lions, providing a scenic background for interviews and readings. Toronto and U.S. publishers -- not to mention Asian and European houses -- would soon open offices on New Grub Street.
On some other pedestrian-friendly street, we could found a Vancouver Tin Pan Alley: A neighbourhood for musicians of all kinds. Again, subsidized rents would attract musicians, recording studios, music schools, and venues for performances. Tin Pan Alley would be for music what 1970 Granville Street was for movies -- a gaudy, exciting year-round festival.
One block might have intimate venues for chamber music, jazz and world music. The next block would be a well-soundproofed version of the Commodore. Buskers would stroll the sidewalks. Every coffee house and restaurant would have live music. The nearest high school would run great music programs, and other Lower Mainland schools would send their students to compete in epic battles of the teenage bands.
Year-round music festivals
Like New Grub Street, Vancouver's Tin Pan Alley would become a destination for everyone from professionals to tourists. Performers from all over the world would want to show up, and show off. Organizations like Coastal Jazz and the Rogue Folk Club would run year-round festivals on or near Tin Pan Alley. Again, people would have to leave their cars at home and catch a bus or Skytrain. Meanwhile, restaurants and night spots elsewhere would recruit top musicians just to stay competitive.
The rest of the city would of course benefit also. If a few writers and musicians got cheap rent, property values nearby would soar. Companies trying to lure top talent to their Vancouver offices would have a huge new attraction: The best music schools (and private teachers) in North America for the recruits' kids.
Just as Anne of Green Gables draws the Japanese halfway round the world to Prince Edward Island, New Grub Street and Tin Pan Alley would bring in tourists from all over the planet.
Under the present regime, the book and music businesses are dispersed. The big-box bookstores have driven the old independent stores out of business. Music is now bought and sold online rather than in CD stores. Both industries would revive if they were concentrated in "new economic zones" where artists and audiences could literally rub shoulders.
And all it would take would be a few rezoning regulations.
[Editor's Note: As per Tyee tradition in recent years, we've closed the comment section for the holidays. Thank you all for creating such a thoughtful, alive and insightful conversation this year. We look forward to more of the same in the next. To you and yours, a heartfelt happy holidays! We'll see you in the New Year.]