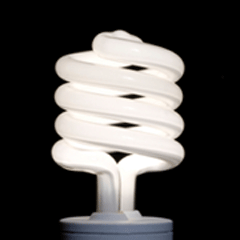 I still remember the goosebumpy feeling I'd get whenever I tiptoed into my grandparents' cellar as a kid. It only took a minute to grab a can of pop or a jar of homemade pickles off the shelf, but I knew there was a risk of running into a freshly killed deer hanging up in a dark corner, or, in my child's imagination, possibly something worse.
Now, I admire the cellar in all of its cold, dank, cave-like glory. My grandma still stores apples, onions, potatoes, carrots, homemade canned goods, sauerkraut and yes, wild game down there, and her place is where I want to be if disaster strikes.
The root cellar, like canning and gardening, is the latest tradition that the locavore food movement has made trendy again. Historically, explained Susan Sampson in a recent Toronto Star article on the phenomenon, root cellars were literally holes dug in the ground or into the side of a hill. Now they are more commonly referred to as cold cellars, and often take the shape of an unfinished room in a home's basement. In the article, Sampson quoted Toronto real estate agent Robert Paluzzi who said these rooms are common in the suburban homes of Italian and Portuguese families, and there's also been a "real resurgence of them of late, even in new home construction."
Food security advocates say cellars are a way to not only extend the local harvest, but also cut costs. Root vegetables can be harvested or purchased cheaply at the height of the season, and will store for months in the proper cellar conditions: cool enough to keep the vegetables from rotting, and humid enough to keep them crunchy. It's basically a passive refrigerator.
Cold logic
"I'm not a survivalist fringe nut," Pierre Clouthier of Nova Scotia told Sarah Elton in a recent Globe and Mail article on the subject. But he is worried about peak oil and food security enough to have paid a contractor to build an 8-by-8-foot underground room. He stores enough apples, beets, potatoes and carrots to feed he and his wife from November to April.
In that same article, Kristie Jameson, executive director of the Food Security Network of Newfoundland and Labrador, pointed out that root cellars can literally be a life saver. In her part of the country, severe storms can leave rural communities without access to supermarkets for days. Her organization recently launched a Root Cellars Rock! campaign to raise awareness about this new-again phenomenon.
So how to go about building a cold cellar? If you're a DIY kind of person, a new book by Canadian authors Steve Maxwell, Jennifer MacKenzie and Colin Erricson, The Complete Root Cellar Book, offers building plans and instructions for five different types of cold storage cellars, indoor and outdoor.
Or consider hiring a professional like Chris Chaisson, whose Vermont-based business, Whole Farm Services offers an array of storage options.
"For the regional food movement and next-generation farm and food infrastructure to work, we need to incorporate crop storage," Chaisson told Grist magazine in a recent article. "This new infrastructure can be totally revolutionary... allowing the whole food system to reduce its carbon footprint while offering more food security and stronger local and regional economies based on agriculture -- a truly regenerative industry."
[Editor's Note: As per Tyee tradition in recent years, we've closed the comment section for the holidays. Thank you all for creating such a thoughtful, alive and insightful conversation this year. We look forward to more of the same in the next. To you and yours, a heartfelt happy holidays!]