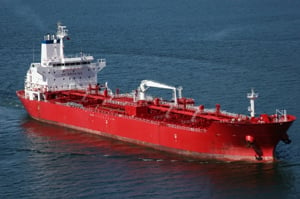 Transport Canada has quietly slashed mandatory crew requirements for the tugboats escorting oil tankers through the treacherous waters of Second Narrows -- a move that vessel crews feel is needlessly increasing the chance of a major oil spill in Vancouver.
Brad MacTavish is B.C. secretary treasurer of the Canadian Merchant Service Guild, which represents ships' officers and maritime pilots. His organization is concerned the change is making an already dangerous situation far worse.
He says that Transport Canada is using "loopholes... to allow assist tugs escorting tankers to go out with two-man crews when they used to require a four-man crew. They allowed the companies to twist the law around in the last year."
"If a tug was operating in the harbour in protected waters, and all it was going to be doing was pushing a ship onto a dock or pulling it off a dock, then they can sail a two-man crew. But the minute that tug hooks onto a vessel and does what's called an escort through the Second Narrows or the First Narrows, then it's supposed to have four man crew. And now Transport Canada is saying that since this is the inner harbour, tugs can do the escort through the Second Narrows with only a two-man crew."
Typically it would be the oil company chartering a tanker that would benefit from reduced costs associated with a smaller tug escort crew. 
Transport Canada Spokesperson Jillian Glover stated that "under the Marine Personnel Regulations, the crewing requirement for normal escort operations outside of a harbour is four persons, and two to four crew members for limited operations, docking and undocking, of vessels within a harbour."
Bigger, more complicated tugs
Another major concern for the Guild is that one of the crew positions recently eliminated is the requirement for a qualified engineer onboard escort tugs.  
"They're taking a new 6,000 horsepower tractor tug and not only are they taking two crew members off, they're taking the second class engineer off and replacing him with a deckhand with two weeks training that is basically like a gas jockey certificate. If there was a mechanical problem on the tug, there would be no one qualified to deal with it."
According to MacTavish, "These new tugs are very complicated. I know second engineers working on these vessels that are just shaking their head, saying, 'You can't do that, it's tough enough for us as second engineers to do it.'"
Marine pilots charged with guiding tankers through Second Narrows were apparently unaware of these changes. MacTavish recounts their reaction during a recent meeting of the Canadian Marine Advisory Committee: "They looked at us and said, 'What do you mean there's only two guys on the tug boats?' They had no idea that they had pulled the engineer off and the other deckhand."
Oil spill risk said to rise
Do these changes increase the danger of an oil spill from tanker traffic through Second Narrows?
"Absolutely," said MacTavish, who is also a chief engineer with 30 years experience. "Our pilots, masters, chief engineers and mates are very competent and safely go into places like Second Narrows all the time. But when you start cutting their crew in half, I can't guarantee that that can continue doing their job as well."
Vancouver City Counselor Geoff Meggs believes these changes from Transport Canada are a terrible decision, given the consequences of an oil spill in Vancouver. "These tugs are the main defence against a tanker hitting a bridge pier in case of a mechanical failure. It makes no sense to cut labour costs when the risks are this high."
Meggs points out that the volumes in these tankers are 700 times the rated clean-up capacity available in Burrard Inlet. "The economic impact of a spill would be at least as bad as what is now happening in the Gulf."
This week, Mayor Gregor Robinson and Vancouver city council convened a special meeting on tanker traffic and later passed a unanimous resolution to further investigate the issue.
However, the city has virtually no legal authority to intervene since ship traffic is the jurisdiction of the federal government. Like other municipalities in the Lower Mainland, Vancouver was also not invited to participate as a stakeholder in a risk assessment conducted in 2007 by Port Metro Vancouver to lower the under-keel clearance of ships in Second Narrows.
AFRAmax tankers can carry three times the oil volume that leaked from the Exxon Valdez and now squeeze through Second Narrows with as little as 1.5 metres under-keel clearance. These transits happen during a high slack water tidal window that lasts less than 20 minutes before Indian Arm begins emptying through the narrow channel under the Ironworkers Memorial Bridge at currents quickly reaching five knots.
If a mechanical problem ever happened on a tanker, it is the job of the assist tugs to guide the vessel and its dangerous cargo through the narrow channel. When the Canadian Merchant Service Guild raised concerns about the changes to minimum crew requirements in Ottawa, Transport Canada apparently dismissed it as a "union issue."
MacTavish says, "This isn't a union issue, this is safety issue... If you go on the Great Lakes, or the east coast of Canada, or anywhere in the world, there's four guys on an assist tug. Except Vancouver."