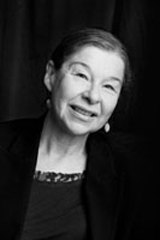 The ministry responsible for helping the homeless in B.C. has quietly introduced new rules for deciding whether a welfare recipient is homeless. The new method will almost certainly reduce the number of people classified as homeless, and some critics predict the drop will be dramatic.
The new criteria, introduced in February by the Ministry of Housing and Social Programs, use a different definition of homelessness than does the Metro Vancouver/GVRD "Still on Our Streets" report, most recently conducted last spring.
The Tyee confirmed with a ministry representative that the new policy is in effect. A document available on the ministry's website is designed to help front line staff use the new criteria to classify aid applicants.
The Homeless Indicator document says the new criteria are designed to "better identify and track homeless clients." It goes on to direct front line workers to classify aid applicants as homeless only when they have been living in public spaces -- on the streets, for example, or in abandoned buildings or in tent cities -- for more than 30 days or if they were brought into the system by a B.C. Housing outreach worker.
As a result, people who have lost housing two or three weeks ago and are sleeping in a downtown doorway are technically still housed, as far as the ministry is concerned.
Couch surfers not categorized as homeless
The criteria document explicitly prohibits classifying a recipient who is "couch surfing" (sleeping on a friend's couch or floor) as homeless.
By contrast, the Metro Vancouver/GVRD homeless count identifies couch surfers as "sheltered homeless."
The ministry document directs staff to consider as housed people who are living in inadequate housing with no running water and no heat.
Also counted as housed are people living in time-limited housing such as women's transition houses or second stage housing.
People in these circumstances were counted as homeless in the "Still on Our Streets" survey last year.
Judy Graves, who since 1991 has served as Vancouver's coordinator of tenant assistance, effectively the city's point person on homelessness, has concerns about the ministry's new standards for deciding who is homeless, especially the decision that couch surfers would not count as homeless.
"Couch surfing sounds innocuous," she told The Tyee. "But couch surfers are in a dangerous position. Too often what is happening is a young person has to pay for a warm bed by giving sex. It's not an acceptable way to live."
Goal is better tracking: ministry
Graves said she worried the province might take over the Metro Vancouver homeless count, which has in the past produced information critical of government programs.
However, a ministry representative told The Tyee the new ministry figures were for in-house use only and would not substitute for homelessness counts of various municipalities.
The ministry representative denied that the new homelessness criteria were designed to reduce the number of acknowledged homeless in the province or on provincial welfare rolls. In an e-mail to The Tyee the representative said:
"This indicator is for tracking purposes so we can provide better service to those identified through this process, such as referrals to homeless outreach. Prior to the implementation of the Homeless Indicator, the No Fixed Address (NFA) had been the primary indicator of homelessness for clients on income assistance.
"The NFA indicator did not properly track income assistance recipients -- the result was many homeless income assistance clients were not properly identified.
Having a reliable, ongoing homeless indicator provides valuable information about the depth of homelessness and informs policy and program development."
Contrasting methods of counting
Metro Vancouver's "Still on Our Streets" report arrives at its estimate of homeless numbers based on a 24-hour snapshot of homelessness on March 11, 2008. Hundreds of volunteers spread out across the Lower Mainland, checking on homelessness in all the region's municipalities except Bowen Island, Anmore and Belcarra.
The numbers generated, which the report recognizes are almost certainly lower than actual homelessness that day given the difficulty of finding and counting the homeless population, show a total of 2,660 homeless people in the region. Of these, 1,086, or 41 per cent, were classified as "sheltered homeless." So, if the count had used the same criteria as the new ministry policy, the number of homeless in the region would have been cut almost in half.
Recently B.C. Auditor General John Doyle issued a report criticizing the province for failing to solve the homeless problem and urging its efforts be focused much more effectively.
"The continuing increase in the number of homeless counted suggests a lack of success in managing homelessness, let alone reducing it," the report said.
In the wake of this criticism, Housing and Social Development Minister Rich Coleman said that his government has bought 23 Vancouver hotels for upgraded housing for the homeless and created more than 4,000 supported housing units.
Coleman recently told The Tyee that his government has successfully housed 2,600 homeless last year, although he declined to say how many B.C. residents remain homeless.
However, the Minister told The Tyee in January of 2008: "The estimate I have from B.C. Housing is that between 4,500 and 5,500 are homeless at any given time in B.C."
Numbers with political impact
Laura Track, a staff lawyer with Vancouver's Pivot Legal organization, is concerned about the ministry's new way of defining who is homeless. She says coming up with a firm number of who needs shelter has big implications for the government. "How do you know how much housing is needed or what level of support services are required if you have no idea how many people are falling through the cracks?"
Track notes that Minister Coleman has in the past offered an estimate of the number of homeless that was one half to one third the figure used by researchers for the Centre for Applied Research on Mental Health and Addictions. Their findings put the number as high as 15,500.
The new method by Coleman's ministry for defining who is homeless does nothing to reassure Track, who says, "It's impossible for me to understand why the ministry wouldn't identify someone who's been living on the street or using a shelter for three weeks as homeless. If they don't identify a person as homeless when they first make contact with him, how will they follow up appropriately?" she asked.
Gail Harmer, a retired welfare worker with long experience working with the homeless, told The Tyee "the new criteria will seriously undercount the number of the homeless on welfare. We're seeing this because of the upcoming election. The Liberals want to look like they are doing something."
Province reorganized homeless effort
Days before the auditor general report was released, Coleman announced that he was centralizing homelessness concerns within his ministry, placing a deputy minister in charge of an integrated approach that linked efforts of various ministries.
Pivot Legal's Track has some advice for the province on how to actually make some progress on the housing file.
"If the government wants to reduce the number of people counted as homelessness, it should start building social housing. Vancouver alone needs 800 units a year to make a dent in its homelessness crisis, according to the city's Homeless Action Plan. Build homes. That's how you reduce homeless numbers, not by changing the way you count them."
A ministry representative told The Tyee by e-mail that in 2008, before the new way of defining who is homeless was in place, the ministry's Vancouver Coastal Region saw the number of homeless welfare recipients up by 312, a 19.7 per cent increase. For Vancouver Island Region, the increase was 17.6 per cent and for the North Region the increase was 33 per cent.
Related Tyee stories: