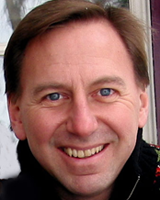 Imagine waking up one day and realizing that all your money was gone, that somebody had stolen it and there was no hope of getting it back, not from the thief, not from the bank that was supposed to be guarding it.
New Yorker Renee Bunnell-Schwartz remembers the shock she felt when she woke up on Dec. 11, 2008, and had to face this reality. That was the day she found out what Bernie Madoff did.
She was one of thousands of people who invested in his $65 billion ponzi scheme. While the biggest losers financially were heavyweights like HSBC and Fortis Inc., individuals who now have nothing to show for a lifetime of investment are left wondering how to pick up the pieces.
The fact that Madoff was recently charged and arrested, and that new IRS rules could offer some relief, are likely little consolation for many.
"It's a very visceral experience," says Bunnell-Schwartz. "Things are not ever going to be the way they were. I had an immediate instinct that I needed to do a couple of things."
One of the first things she did was call up Edmonton economist Mark Anielski. She had read his book, The Economics of Happiness, a few years earlier and admired his work. The two began talking, and their phone conversations recently culminated in a meeting at her 90th Street office overlooking Central Park.
In attendance were five others, who had either themselves lost money in the Madoff scandal or were connected to someone who had.
While Bunnell-Schwartz speaks on behalf of approximately 350 investors who formed an advocacy group in response to the disaster, this inner circle represents a sort of "think tank," she says, that has come together around the belief that the speculative investment market is collapsing and something new must form in its void.
'How to prevent suicides?'
"We have been in emergency mode: how do we pay our mortgage, how do we influence the government to recognize their role in this, how do we keep the elderly people from being taken out of their homes, how do we prevent suicides?" says Bunnell-Schwartz.
"The meeting... was to talk about how we can move past the emergency, restructuring and rethinking about wealth."
But how, exactly? That's where Anielski comes in.
His genuine wealth model was originally created for use by governments and corporations. Now Bunnell-Schwartz, a clinical psychologist, wants to modify it so it can be adopted at an individual level, and used as a tool to help people make better financial and personal decisions in the future.
"I'm always impressed when someone says, 'Oh, I think your model's exactly what we need,'" says Anielski, whose clients have included the City of Santa Monica and the Pembina Institute.
"Here we have a crisis with the destruction of financial assets," says Anielski. "But you still have your skills, the gifts that you have as an individual. Here is also a potential opportunity for people to experience reciprocity and sharing."
This could mean anything from establishing a bartering system for advice or services, to interim loans amongst members, to re-investing in each other's enterprises, he says.
'Speculative economy is dying'
Bunnell-Schwartz agrees that more money needs to be invested in both local and socially responsible ventures, and adds that the urge to hoard money is part of what's wrong with the current thinking. For her, the genuine wealth model is not just about making different investments.
"It's about putting value on different things," she says. "Inserting value in things like relationships, appreciation of beauty and curiosity and not just trying to get a return on your financial investment."
Although she says that she and her husband were already living a mindful life, "moving forward, I think I may want to adopt more of Mark's principles, of not having debt and living more frugally."
Feelings of shame hang over many of the victims she knows, says Bunnell-Schwartz, some of whom were multi-millionaires but also active philanthropists.
"There are a lot of just normal people who worked their whole lives, built businesses and put everything into Madoff," she says.
"The speculative economy is dying and I think we're just the first victims of it," she says. "We're the canaries in the coal mine. If it could happen to us, it could happen to anybody."
Getting to 'a whole new place'
Bunnell-Schwartz -- who calls herself a survivor now -- says she has overcome the initial shock, and even expresses sympathy for Madoff himself.
And Anielski said the mood at the New York meeting was relatively upbeat. But he noticed something there: people were identified by their profession: lawyer, accountant, psychologist, CEO coach.
"When you listen to what their world is, you sort of think...gosh, you still live in this place of luxury," he says. "Are you going to trade an hour of accounting for an hour of therapy? There's only so much need there."
Still, he agrees with Bunnell-Schwartz's assertion that the Madoff scandal is just the beginning. The magnitude of the financial collapse was clear to him strolling around SoHo with his wife on a Saturday morning: most of the stores were closed, he says.
"We asked and one of the merchants told us they only opened three days a week. If that's happening in chi-chi SoHo, you can imagine how the rest of New York is experiencing it."
"We are all playing in a casino," he says. "But there is this opportunity to get back to understanding the language of Thomas Jefferson... that once material needs were met, then the pursuit of enlightenment, the pursuit of happiness was the ultimate objective."
"If we reflect on that, it takes us to a whole new place. America, I think, has some deep soul-searching to do."
Related Tyee stories: