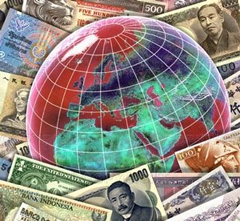 Are you better off now than you were in 1988? Chances are you're not, according to a new report from the Organization for Economic Cooperation and Development.
The report, titled "Growing Unequal?," says that the income gap has widened in most OECD countries, despite two decades of apparent prosperity.
Canada is one of the most affected countries, along with Germany, Norway and the United States. Related data suggest that B.C. has become one of the most unequal regions in the country.
"The income of the richest 10 per cent of people is, on the average across OECD countries, nearly nine times that of the poorest," the report asserts. The richest Mexicans, however, earn 25 times the income of the poorest Mexicans.
Turkey's top 10 per cent make 17 times the income of the bottom 10 per cent, and the U.S. is close behind with about a 16:1 ratio between the incomes of richest and poorest.
Canada comes in at the OECD average, 8.9:1, between Spain and the UK. Most equal are Sweden and Denmark, with an income ratio of less than 5:1.
You're poor if...
The OECD says you're living in poverty if your income is 50 per cent or less of your country's median income. For Mexico, that means a fifth of all Mexicans -- 22 million -- are poor. Only one Dane in 20 is poor. The U.S. has a poverty rate of 17 per cent, or 51 million. Canada's 11 per cent poverty rate means over 3 million of us are poor.
The report's "Country Note" for Canada is illuminating. Evidently we were becoming richer and more equal from the mid-1970s until the mid-1990s. Then, just about the time that Paul Martin started the age of tight budgets, we started to get poorer and less equal.
"The rich in Canada are particularly rich compared to their counterparts in other countries," the OECD says. "The average income of the richest 10 per cent is US$71,000... which is one third above the OECD average of US$54,000."
Meanwhile poverty has increased for all Canadian age groups for an overall rate of 12 per cent. But only 6 per cent of our seniors are poor, while 15 per cent of our children are.
Don't be a single mother
Inequality of household earnings has risen fast in the last decade, and our increase in single-parent households seems to have been a major factor.
According to York University's Dennis Raphael, B.C. is especially unequal. He cites a 2006 StatsCan survey that showed a fifth of all British Columbians were living in poverty in 2004. Over 23 per cent of our children were poor, and 62 per cent of persons living in female lone-parent families were poor. That makes us Canada's poverty leader.
We may be proud of Canadian social programs, but they're actually below average: "Canada spends less on cash benefits such as unemployment benefits and family benefits than most OECD countries. Partly as a result, taxes and transfers do not reduce inequality by as much as in many other countries. Furthermore," the report adds, "their effect on inequality has been declining over time."
The OECD report doesn't find us a total write-off. If at least one person in a household is working, our poverty rate is 21 per cent. If two or more are working, the poverty rate is 4 per cent. And we still have more social mobility than many other countries: "Children of poor [Canadian] parents stand a reasonably good chance of becoming rich, and vice versa."
We're certainly more equal than the Americans, where the top 10 per cent (30 million) make an average of US$93,000 and the bottom 10 per cent (another 30 million) make just US$5,800 -- well below the OECD average.
A quarter of American seniors are poor, and a fifth of American children. The top one per cent of Americans (3 million) control a quarter to a third of their country's wealth.
Why the income gap matters
So what? Inequality ought to be a spur to achievement. But in most OECD countries (especially the U.S.), sons of poor fathers tend to stay poor. Poor people pay proportionally more taxes on goods and services, and have little or nothing left over for savings. As income gaps widen, "social capital" disappears: We trust each other less and fear each other more. Mexico's current civil war between government and drug lords shows how bad that can become.
The OECD doesn't mention it, but research has also established that people in unequal societies get sick more often and die sooner than people in equal societies -- even if the equal societies are poor.
After the shocks of the Depression and World War II, North America enjoyed a 25-year golden age: plenty of jobs, high wages, improving social services like education and health care, and notable income equality. On his union wage, Dad could buy Mum a house and send the kids to college.
That began to fade in the 1970s. By the mid-1980s, the golden age was over. Conservatives ruled Canada, Britain, and the U.S. Income gaps were widened. Wives had to work if the family was going to cover the mortgage and the kids' post-secondary. By taking money from the poor and middle class, as the OECD observes, the rich got even richer.
The only way Americans could get ahead of the game was to buy a house and borrow against its rising value. That gave millions the illusion of narrowing the income gap, at least for a while.
After the Panic of 2008, the illusions are gone. So is the credibility of the free-market ideologues who told us we were living in the best of all possible worlds.
Now we have to see if real equality is achievable again.
Related Tyee stories: