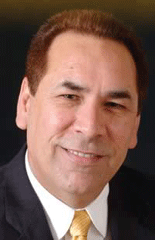 The provincial government is using social networking sites like Facebook and MySpace to investigate when there are allegations people lied on their welfare applications.
A message circulated in recent weeks to advocates working with people who receive financial help from the government warns that investigators use the Internet sites to look for evidence of "undisclosed co-habitation (living with someone), spending beyond what is provided by the ministry, casual employment, leaving the province for more than 30 days, gifts, pets and other income."
In each of those cases, the information might affect how much welfare a person could receive, or whether they would be eligible for help at all.
"They are using this information, based on postings on personal websites, to deny welfare and disability pensions," the warning says. "Anyone on long term disability or involved in collection action or the Canadian Revenue Authority should also be aware: Information posted on sites like Facebook is not private!" reads the e-mail, which the Tyee could not trace back to its original source.
Spies log on
The Ministry of Employment and Income Assistance does not use the websites to assess whether an applicant is eligible for welfare, says ministry spokesperson Richard Chambers, but if workers receive allegations of fraud they could use the sites for confirmation.
"Facebook or MySpace, yeah, depending on what kind of allegations are brought to our attention, we might use that to follow up on a complaint," he says.
When people apply for welfare they fill out forms stating their income levels, savings, assets and whether they own a vehicle, says Chambers. They also include their marital status, number of children and other personal details. "They voluntarily sign documents stating the information they are about to provide is accurate and the ministry is able to verify the information they provide is accurate."
If they do not sign the documents, the government will not give them welfare.
"One of the policies is to make sure income assistance is going to people who are eligible," says Chambers. "We take allegations of fraud seriously. In fact we are mandated to investigate every allegation of fraud we get from any source."
That might mean reading a story in a local newspaper about someone who is selling crafts at a community market, then checking to see if the person is receiving welfare, he says. Or it might mean looking for details on Internet sites.
"Obviously people's privacy is very important and if we had no reason to look at someone, we would not," says Chambers. "We do not routinely scan people. We'd only scan if it was brought to our attention there was a reason to scan."
Serious warning
While the ministry has over 100 workers investigating welfare fraud, it is unclear how commonly they cyber spy.
"I haven't encountered anyone who's had that happen, but I wouldn't be surprised," says Maria Montgomery, an advocate with the Together Against Poverty society in Victoria. She estimated she talks to 80 people on welfare each month.
Such an investigation would be invasive, she says. "I don't know it would be honest of them to do that without warning people," she says. "I think there'd be some concerns they might be going beyond what the legislation says they can do to verify people's personal information."
People working in the field are taking the warning seriously, says Bruce Wallace, a researcher with the Vancouver Island Public Interest Research Group and a co-author of the Canadian Centre for Policy Alternatives' report Denied Assistance.
There are problems with relying on the websites, he says. Any information could be posted by people other than the client, perhaps even for malicious reasons. There may be confusion when people have the same or similar names. Not everything that people post is true or up to date.
The ministry would not rely on information from the Internet in making decisions, Chambers says. Instead workers would use it as a point to start a conversation with the client.
New medium, old tricks
In the past the ministry has done things like cross referenced its welfare roles with lists of lottery winners to see if anyone had undeclared winnings, Wallace says. Officials used to also make unannounced home visits until a B.C. Public Interest Advocacy Centre lawsuit changed the practice in 2006.
"This is the new form of the spouse-in-the-house attack," says Wallace. Since officials can't visit homes and count the toothbrushes in the bathroom, they are turning to cyber spying.
Everyone should be careful about what they post publicly, he says, adding he has personally avoided joining Facebook and similar sites. There are plenty of stories of normally cautious people, the sorts who keep unlisted phone numbers, posting their names, pictures of their kids and other personal details on the Internet.
The NDP's income assistance critic, Jagrup Brar, says he does not condone fraud, but he's not sure the government should be paying people to check social websites for evidence of client wrongdoing. "This is a huge job to look into these kinds of thing," he says. "I think this would be a huge waste of time if ministry officials are doing something like this."
The ministry employs over 100 investigative officers and another 22 ministry investigators. In the 2006-2007 fiscal year the finance ministry's loss management branch recovered about $1 million in "overpayments." That represents about 0.1 percent of the $1.25 billion the ministry paid to clients that year.
Related Tyee stories: