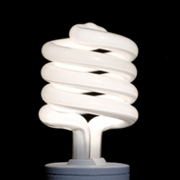 [Editor's note: Rather than look back over the year that was, the Tyee is offering its readers a dozen New Ideas for the New Year. We'll publish a new one every weekday from now through Jan. 1. They're textbook cases of thinking outside the box, all of them from people trying to make B.C. a better place to live. Later in January, we'll be asking you to suggest your own new ideas for 2008, and will publish a selection.]
Central Saanich councillor Zeb King shelled out nearly five grand for a solar water heating system on his home, knowing he'd eventually see a return on his money, and then some, thanks to lower electricity bills.
The initial cost of installation remains the greatest barrier to making this technology more widespread, says King. That's why he is pushing council to use local improvement charges (LIC), usually levied for infrastructure like sidewalks or sewers, to pay for solar systems on private residences.
Matt Horne of the Pembina Institute and Nitya Harris of the B.C. Sustainable Energy Association presented the idea to Central Saanich council last year.
It would work something like this: Jane Homeowner wants to go solar. She chooses from a list of approved installers, gets a loan from the city to pay for the solar water heating system on her house, and pays back that loan through a surcharge in her property taxes over a number of years.
This system offers some unique advantages, explains Horne.
"Unlike a typical loan, which is attached to the person, an LIC is attached to the property," he says.
That means if the home changes hands before the system is paid off, the new owners pay the remaining surcharges. If it is paid for, the energy efficient home could fetch the sellers more money.
Also, lower electricity bills can almost entirely offset the tax surcharge, notes Horne.
Savings, even on the rainy West Coast
Although sunnier climates offer a better return on investment -- Spain, for instance, recently legislated all homes must have a solar roof -- even British Columbia's rainy coast does get enough sunshine to make the system worthwhile.
Natural Resources Canada estimates that by harnessing solar power, the average Vancouverite could reduce the energy spent heating water by 43 per cent -- a significant cut considering hot water accounts for nearly one-third of a home's total energy consumption.
Solar water heating systems vary, but the technology basically consists of flat panels or tubes that trap solar energy and convert it to heat, and a way to transfer that heat to water. The hot water tank can be installed directly on the roof above the panels, or connected through a pump system.
The BCSEA estimates the costs of retrofitting at between $800 and $1,400 per person per household.
Wading into the unknown
Horne says the details of such a program -- such as the initial funding and administrative costs and who could be liable should a retrofit go wrong -- are still unknown.
"It's a new idea and a new use for municipal powers," says Horne. "There's inevitably going to be a learning process."
Officials in Berkeley, California, recently decided to wade into the unknown by adopting a similar program.
The city plans to start offering municipal loans for energy efficient home improvements next summer. The U.S. Environmental Protection Agency is expected to give the city $160,000 to figure out legal and financial details, which could make the concept more easily adoptable statewide.
King hopes Central Saanich will set such an example in British Columbia. He says he's heard a positive response from residents -- it's just a matter of whether council will decide to act.
He feels the decision could be an election issue.
"There is support," King says. "Generally the public is way ahead of local politicians in terms of the need for it. People see climate change as a huge issue and they want to see municipalities lead the way."
Related Tyee stories: