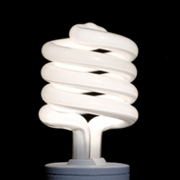 [Editor's note: Rather than look back over the year that was, the Tyee is offering its readers a dozen New Ideas for the New Year. We'll publish a new one every weekday from now through Jan. 1. They're textbook cases of thinking outside the box, all of them from people trying to make B.C. a better place to live. Later in January we'll be asking you to suggest your own new ideas for 2008, and publish a selection.]
Emma Preston has been on a bit of a tear of late. In late November, the fourth-year microbiology student from UBC found out she would soon be heading to Oxford as the province's latest Rhodes Scholar.
A few days later, UBC announced it was the first school in Canada to commit to providing people in poor countries with easier access to its innovations. The press release singled out Universities Allied for Essential Medicines (UAEM) -- a student group whose local chapter Preston co-founded -- as "catalysts" for the decision.
"There's so much research that goes on at universities that has huge potential to make a difference in the developing world but because of patent regulations, it was inaccessible," said Preston whose organization focuses on access to drugs.
The idea actually came from members of Medecins Sans Frontieres (MSF) frustrated with the prohibitive cost of HIV treatment in South Africa. They approached Yale -- the place where the antiretroviral stavudine was developed -- to ask if the university would consider signing an agreement allowing the use of generic drugs. Yale initially refused, saying it had licensed the compound to pharmaceutical giant Bristol-Myers Squibb and its hands were tied.
Students pressured both the university and the drug company, which eventually agreed to cut the price by 96 per cent in sub-Saharan Africa. UAEM was born.
But as it turned out, the victory was a one-off and business continued as usual at Yale. The University of California at Berkeley has committed to socially responsible licensing but it is the exception rather than the rule.
A Canadian first
Andrew Gray, a first-year medical student and the UBC chapter's president, attributes his school's unprecedented decision to a confluence of factors, including a new university president concerned with global citizenship.
"There were a lot of building blocks already in place for this to happen," he said "but I think it took students asking for it to get the administration's attention focused on this."
So how important is UBC's announcement?
"In terms of setting a precedent, it's really big," Gray said even though it's impossible to know exactly how much of an impact UBC's innovations will have on the ground. But already the global access principles have been applied to a new oral vaccine for leishmaniasis, a fungal infection that kills close to half a million people annually in India alone.
While UAEM's mandate does not include pressing pharmaceutical companies to maintain ethical conduct once the licensing agreements have been signed, Gray says his group still has plenty of work to do.
The next step
Gray and Preston and company are now turning their attention toward increased funding for research on neglected diseases such as leprosy, dengue fever and sleeping sickness. Because people from rich countries run little risk of contracting any of these illnesses, there isn't much incentive for companies to invest capital in the research, according to Gray.
So the group's objectives now include paving the way for $500,000 a year for research on these diseases, helping devise a set of "metrics" whereby universities would consider social impacts when assessing the value of their research and generally raising awareness on disease and access to medicine among other university students nationwide.
As Preston looks ahead to her time at Oxford, she sees the same kinds of possibilities on the other side of the Atlantic.
"One of the things I'm really excited about is really establishing UAEM UK and bringing these ideas to Oxford," she said.
"There's tremendous potential to affect a person's ability to contribute to society by improving their holistic health," she said. "Access to medications is just one obstacle to holistic health care but it's one thing that university students can do."
Related Tyee stories: