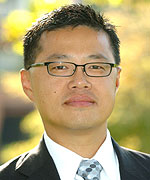 Vancouver has lost more low-income housing than it has built during Mayor Sam Sullivan's administration, and is poised to lose more than it plans to build between now and the 2010 Olympics, according to data presented in a new city report.
"This is quite disturbing," said City Councillor Raymond Louie. "This report clearly identifies the fact that we have been losing low-income housing on all levels."
"The City of Vancouver has finally acknowledged that we are losing more low-income housing than we are building, and that vacancy rates are functionally zero," said housing activist David Eby, of Pivot Legal Society.
The artfully worded report itself, however, draws conclusions that contradict its own data. In an apparent effort to bolster Mayor Sullivan's repeated claims that "1,300 units" of new low-income housing have been created during his 18 months in office, the report parrots the same sorts of double-counting and misleading characterizations presented in recent reports from the Olympic partners and Housing Minister Rich Coleman.
Numbers dispute
"The mayor is twisting the facts," said Downtown Eastside activist Jean Swanson of the Carnegie Community Action Project. "He's trying to make the situation look good so he can justify his own lack of action."
"Mayor Sullivan's claim of 1,300 units since the start of his term are exactly contrary to the losses in both SRO stock and non-market stock detailed in this report," agreed Councillor Louie of the opposition Vision Vancouver party. "The mayor needs to come to the realization that press releases don't get the job done. Actually building net new housing stock is what's necessary."
Mayor Sullivan reiterated his "1,300 unit" claim through a spokesman on Friday afternoon. After listening to The Tyee's analysis of the city data, communications director David Hurford said, "If your point is that after all these investments we will wind up with less housing, well, I just don't know how you can come to that conclusion."
No room at the inn
"The overall SRO vacancy rate in June 2007 was 2 per cent -- significantly lower than the 10 per cent vacancy rate in 2005," stated the city report, which surveyed 136 residential hotels --variously known as SRAs or SROs -- in downtown Vancouver.
"Previous surveys from 1992 to 2005 found overall vacancy rates in the 10 per cent to 14 per cent range," continued the 2007 Survey of Low-Income Housing in the Downtown Core.
But the proportion of SRO rooms available to low-income individuals who are either homeless or at-risk of becoming homeless is even lower than the city's 2 per cent figure suggests. As vacancy rates plummeted, residential hotels are becoming more choosey. Eby and Swanson each cited examples of SROs that are now turning away welfare recipients in favour of labourers, foreign students, or backpacker-style tourists -- who pay higher room rates.
"There are simply no more rooms available to welfare tenants," Swanson said. That assessment was confirmed by shelter and outreach workers, who would speak to the Tyee only if guaranteed anonymity.
City's math
The city report counted 275 SRO rooms lost to closure or conversion during the past two years.
The city also counted 92 rooms reopened in shuttered SRO hotels, or in closed-off sections of hotels that were regarded as too decrepit to let only two years ago. Observed Councillor Louie, "The low vacancy rate is forcing people into substandard and unhealthy situations."
In addition, city counted 83 non-market units reopened at the Granville Residence, a downtown SRO converted to non-market housing by the city, and 52 units at the Smith-Yuen Apartments, a new building for seniors at 475 E. Hastings. (Though as housing restricted to seniors with mental illness, the Smith-Yuen building will be off-limits to most homeless applicants.)
By subtracting reopened rooms, non-market housing and rooms lost at the Grace Mansion from the 275 lost SRO rooms, the city counts a net loss of 40 units of housing during the past two years.
"That number is absurdly low," said Eby. "Hundreds of units too low. The city does not account for SRAs that have been converted to backpacker hotels, student housing or that simply refuse to rent to people on welfare."
Provincial hotels counted twice
In order to bolster Sam Sullivan's repeated claims that 1,300 units have been created since he was elected mayor in November 2005, the city report falls back on two misleading techniques.
First, the 595 SRO rooms purchased by Housing Minister Rich Coleman are counted twice. They are counted both on the list of operating rooming houses (Appendix A), and also on the list of "Non-Market Housing in Process" (page 21).
"They cannot be both old and new units at the same time," Councillor Louie observed. "These rooms are literally being counted twice in this report."
Second, 587 units of non-market housing for low-income singles are described as "in process." That's an accurate claim. And it would have been just as accurate for each of Vancouver's last few mayors to have claimed those units as "in process."
In fact, all but two of the current low-income projects were "in process" well before to Sullivan's election as mayor, and neither of those two recent projects (Union Gospel Mission's proposed shelter on East Hastings Street and BC Housing's proposed building on Pender Street) have actually been approved by the city.
"In process?" Eby asked. "What does that mean? Most of the buildings on this list have been 'in process' since the late 1990s."
Net loss of units likely
A Tyee analysis of the new city data suggests that between now and 2010, Vancouver will most likely suffer another small net loss in low-income housing.
The Tyee reached this conclusion by adjusting two unsupported assumptions made by city staff.
First, in order to project a net gain, city staff assume that future SRO losses will average "85 units a year" (the average rate since 1991). But the same report finds that actual SRO losses have averaged 138 units a year for the past two years, a number that street workers regard as far too low.
Likewise, the city report assumes that BC Housing's newly acquired 595 units will be converted to social housing with "no unit loss associated with renovations." But the city housing department is well aware that the required addition of bathrooms, kitchens, offices and common areas is likely to displace sleeping quarters. Indeed, this report comments on the city's conversion of the above described 100-room SRO on Granville Street to 83 units of housing, and of the 70-unit Pennsylvania Hotel into 43 units of housing. Those are conversion rates of 83 per cent and 61 per cent, respectively, which would translate to net losses of between 101 and 232 rooms when the provincial SROs are renovated.
Using these assumptions, the city could reasonably expect to lose another 414 SRO rooms between now and the Olympics (138 a year for three years), and could expect to lose perhaps 180 of the SRO rooms being renovated by the province. Taken together, that's an estimated loss of 594 units between now and 2010.
Subtracted from the 587 new units "in process," that would leave Vancouver with an official count of seven fewer units in 2010 than it has today.
Sullivan 'in denial'
Mayoral spokesman David Hurford disputed The Tyee's calculations.
"You might be able to reach those conclusions statistically," Hurford said. "There will not be fewer units in 2010."
"You are making assumptions about what is going to happen in the future," Hulford said. "I don't think the assumptions you are making about what happened in the past translate to what will happen in the next few years." Hurford said the mayor will be announcing new projects in the coming weeks. "I don't think there has ever been a time in the City of Vancouver when this much emphasis has been placed on low-income housing."
"The mayor has been in denial for the past year and a half," Councillor Louie said. "He keeps patting himself on the back in his own press releases. The mayor needs to come to the realization that press releases won't get the job done." Vision Vancouver plans to proceed with an emergency meeting on Vancouver's betrayal of its Olympic housing commitments in the coming weeks.
"The city seems unable to admit it has a problem with homelessness and housing," attorney Eby agreed. "As in addiction, the first thing you've got to do is admit you've got a problem."
"Give me a break," Swanson sighed. "The mayor is trying to make it look like it's not as bad as his own data shows that it is. But this deception won't work. Because everybody can see all the homeless people all over the city. And we all see more of them with each passing day."
Related Tyee stories: