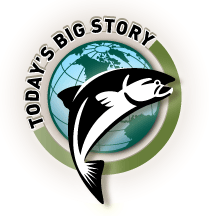 Mayor Sam Sullivan and the Non-Partisan Association have rejected pleas for more new social housing by 2010. Critics warn that Thursday night's decision by Vancouver City Council assures that homeless Canadians will outnumber athletes at the Vancouver 2010 Olympic Winter Games.
"Homelessness is going to get a lot worse in this city, and the NPA is fully responsible," said City Councillor David Cadman, who represents the opposing Council of Progressive Electors (COPE).
In a series of 6-5 votes, the NPA strong-armed Vancouver City Council into approving a misleading report drafted in the office of Housing Minister Rich Coleman and approved by the organizers of the 2010 games (VANOC). The report, awkwardly titled the Joint Partner Response to the Inner-City Inclusive Commitments (ICI) Housing Table Report, asserts that the housing recommendations developed for VANOC are "not binding."
NPA councillors Suzanne Anton, Elizabeth Ball, Kim Capri, Peter Ladner and B.C. Lee also voted in lock-step with Mayor Sam Sullivan to defeat motions introduced by Vision Vancouver and COPE requesting an emergency meeting with federal and provincial housing ministers.
'Huge things'
"We don't need this motion," Sullivan said. "We are working on a lot of things ... Huge things." The mayor did not provide details.
"Sullivan hasn't delivered anything," responded Councillor Cadman. "He claims credit for social housing at Woodward's in spite of the fact that he voted against it. He claims credit for social housing at Southeast False Creek in spite of the fact that his first action as mayor was to slash social housing at that site. He claims credit for the SRO rooms purchased by the province, even though Minister Coleman has plainly said the city had nothing to do with that purchase."
The Non-Partisan Alliance's party-line votes came after a half-day of passionate public testimony, in which Vancouver citizens implored council to reject VANOC's draft report and invite senior governments to a sit-down. Mayor Sullivan rolled out of council chambers during the second speaker, and remained missing-in-action for the remaining four hours of public testimony.
One of the many presentations that Sullivan refused to hear was a plan presented by Pivot Legal Society under which new homeless housing could be paid for out of existing provincial, city and VANOC funds. Pivot and 2010 Watch released documents on Thursday that they say show the city will earn $64.5 million from development of the Olympic Village, which is now under construction at Southeast False Creek.
'No time to walk away'
Sullivan and his obedient NPA vote also defied an editorial in The Vancouver Sun, which stated, "2010 housing promises must be honoured."
The June 26 editorial was uncharacteristically blunt: "...this is no time for the Olympic partners to walk away from promises made. Many of the housing commitments were key to gaining community support for the Games, and they must be honoured."
Vision Vancouver and COPE councillors warned that since it takes a minimum of two years to develop social housing, Thursday night's vote was probably the last chance this council would get to address Olympic homelessness.
"In all likelihood there will be a strike," Cadman said. "That will place a hiatus on everything. And that hiatus will effectively delay action on housing until the fall. At that point, it will simply be too late to develop, permit and build new social housing in time for the 2010 Olympics."
"I don't want to give up hope until the day before the opening ceremonies," said David Eby, a housing activist and staff lawyer at Pivot Legal Society. "But I'm getting a sinking feeling that the streets of Vancouver are going to look a lot worse when the Olympics arrive."
UN's harsh view of Vancouver
Any doubt that the world is watching was erased by a top-of-page-one headline in Thursday's The Vancouver Sun, which declared "Vancouver a scarred paradise." The Sun report described Vancouver as "a city with staggering wealth and soul-crushing poverty." The article cited a report by the United Nations Population Fund stating that the Downtown Eastside "is home to a hepatitis C (HCV) rate of just below 70 per cent and an HIV prevalence rate of an estimated 30 per cent -- the same as Botswana's."
Another high-profile report issued this week seemed to predict the NPA's failure to act. Shelter: Homelessness in a Growth Economy was written by Gordon Laird and published by the Alberta-based Sheldon Chumir Foundation. The report estimated that as many as 300,000 Canadians are already homeless, at a cost to taxpayers of between $4.5 and $6 billion every year.
"Canadian governments," Laird wrote, "have focused more on short-term crisis management over long-term strategic investment. Their response to homelessness over the last decade has sometimes bordered on outright neglect. In practical terms, absenteeism on housing and homelessness has exacerbated efforts to reduce poverty in Canada."
Related Tyee stories:
Read the Tyee's special series: