So much of the art of our era owes its inspiration to the human effects of class tension and to the inequity of power and wealth. Since its inception, film has always been at that vanguard. And make no mistake, film remains in global ascendance.
Though the North American box office slipped two per cent between 2010 and 2014, the rest of the world grew by 24 per cent over the same period. Hollywood's commodities still reign supreme, but other voices around the world are picking up steam: four of South Korea's top 10 grossing films in 2015 are Korean made; five of 10 in China; seven of 10 in Turkey.
Film festivals, benefiting from this emergent international talent, continue to meet or beat record attendance levels, including the Vancouver International Film Festival, which opens this week. For the second year, I've been afforded the opportunity to sponsor "The Great Divide," a series of films at the festival that articulate the impacts of inequality from across the world.
Ink has been bought by the barrel to write about inequality over the last 12 months, pushed on by ever more surreal wealth and income metrics, a Piketty media love affair, and the afterglow of the Occupy movement. Those stories will continue until the underlying concerns and criticisms are redressed. But instead of a statistical expose, I will focus here on the bonds between the films of The Great Divide, those often corrosive effects that result from an unchecked market system.
Our first stop is Europe, where The Measure of a Man, alternatively titled The Law of the Market in French, finds Thierry, an out-of-work mechanic cum security guard at a big box store, faced with choices that test his moral compass. His own lack of options push him to actions which he would otherwise not abide against his fellow struggling public. Those same dilemmas face a myriad of characters in the sweeping Arabian Nights, a three-volume mosaic on the effects of present-day austerity on Portugal. Market law can be a challenge to natural human instincts, particularly among the desperate.
But morality is not only challenged among the poor in the free market. In Hilda, a bored, bourgeois Mexican housewife drifts towards depravity in her treatment of a young housekeeper, a misplaced assertion of idealism and perceived ownership of another's fate.
But depravity is too light a term to discuss in High-Rise, a fantastical polemic against intense wealth concentration and its constituents' future (or present?) proclivities. Based on J. G. Ballard's dystopian 1975 novel of the same name, the film should not be written off as science fiction in an era where even the "one per cent" is becoming too obtuse to describe what is really now the "0.1 per cent."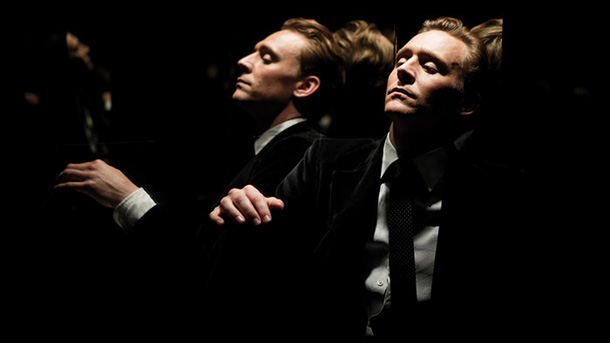 Hope within the system
Yet, there is hope within the system. To misquote Churchill: capitalism is the worst form of society, except for all the others. So, rays of light shine through in Brazil's The Second Mother, where circumstance has forced a domestic worker away from her own family to serve that of another. But we find that the daughter of that worker, outspoken and brilliant, is whisking her way to university. Human agency will find a way if there are openings, as long as the openings are wide and obvious enough to find.
The well-to-do character of Jalal in Wednesday, May 9 wants to create those openings in modern day Iran through his own generosity. Guilt is surely preferable to greed in the upper class, but even seemingly selfless acts create unintended consequences. And those consequences are never clearer and more challenging than in Argentina's Paulina, where the best intentions of a lawyer are tested when she decides to make a contribution in a far-off rural setting.
Non-fiction features in the series revisit consistent themes. Falciani's Tax Bomb, about the leaking of Swiss banking client lists, features "citizens" no less reprehensible than the fiends of High-Rise in their aversion to a simple ethical duty: pay your taxes. Honestly. Tana Bana at once enchants and breeds anxiety. The ancient traditions involved in India's sari production are beautiful, but the threat of automation and computer design are at the gates. If you think this conundrum only applies to artisan textile workers in the developing world, think again. The same is definitely coming to a profession near you.
The films featured here all highlight the outcomes of the insufficiently guided market economy upon people's sense of justice, integrity and empathy around the world. The conversation needs to be pressed further, and the use of the rich language of cinema is a perfect medium to do so. A full list of the films in The Great Divide series can be found here, and I encourage you to seek out as many other subject matters as possible at VIFF. Nowhere else can so much global perspective be gained so quickly.
The Vancouver International Film Festival kicks off Sept. 24. To win tickets to films and special events, stay tuned to The Tyee's Twitter feed this week and next -- we'll be hosting some giveaways! Find us on Twitter here.