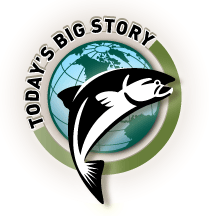 The Globe leads with a British report that says, left unchecked, climate change could cost the world economy $9 trillion.

The report, written by Sir Nicholas Stern, former chief economist of the World Bank, triggered a quick reaction. British Chancellor and long time Prime Minister in waiting Gordon Brown announced a raft of new measures Monday, including hiring Al Gore as his personal climate advisor.

Meanwhile, Spectator editor Matthew d'Ancona says the report could not only transform politics in Britain but could completely change the way Britons live.
"The Stern report… delivers one of the most significant intellectual knockout blows of our times," d'Ancona writes in Monday's Telegraph.

One of the key recommendations of the report is that carbon emissions drop 60 per cent by 2050. And that has to be good news for Canada's Conservatives, who were widely blasted for making the same suggestion eariler this month.

Ahh, but not so fast. That's a world wide drop by 2050. For rich countries like the UK and, oh let's say… Canada, Stern says we need to cut now, cut fast and cut drastically, according to the BBC's environment reporter.

Which means we're going to need new technologies and new ways to generate power. Which makes this story from today's New York Times so worrying.
For an idea of what unchecked climate change will do to BC, read this. Before you read tomorrow's papers which will include the inevitable rebuttal from climate deniers, read this. And if it all just gets you down, read this.