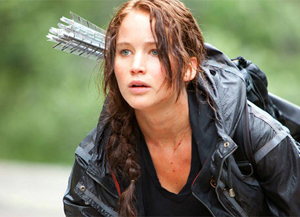 The other day when I literally could feel my nerve endings sizzling like they were laid on a hot stove, the list of things I had to do as long as my arm, what did I do but sit down and watch a vampire movie.
All I can say is, "Thank God for Netflix."
When life gets too stressful to bear, escapism is what you need to cut the unending reality of reality. Planning a documentary film festival makes it very explicit how necessary escapism is. You begin to crave it, sliding into your brain, cool as a drink of water. Or maybe vodka. As much as I love documentary film (you will soon see just how much when DOXA Documentary Film Festival rolls into town in the first week of May... more on this later), I still loves me some serious escapism.
I felt better after watching Fright Night, not even the remake starring Colin Firth, but the original film made in 1985 starring Chris Sarandon and Amanda Bearse. Afterwards a pleasant cinematic relativism settled over me. It could always be worse; I might have final reports to finish and 100,000 details to settle, but at least I'm not battling Predators on a distant planet or fending off the predations of a vampire who has taken up residence right next door. Suddenly the perils of work didn't seem all that bad.
Omnivorous viewing
The complaint from people who use Netflix is that there is nothing to watch, but I beg to differ. You simply have to dig a bit, sifting through old episodes of Arrested Development and odd '80s film rejects to discover all kinds of glorious junk. For those suffering from stress-induced nervous conditions it's just what the doctor ordered -- a little zombie film, some Adrian Brody with a gun, a whole first season of Community, all manner of glorious trash.
It's a bit like a thrift-store shopping: There is a lot of stuff you have no interest in watching, leavened by a thrilling find every now and then, a bit of Takeshi Kitano or Steven Chow. It's the mixture that I find interesting, as there doesn't seem to be any rhyme or reason to it. Werner Herzog's latest documentary Into the Abyss jostles for space with old episodes of The Nanny. It's this juxtaposition that makes for interesting viewing patterns. I find myself grazing omnivorously, eating from a patch of zombie films, chewing over the IT Crowd before consuming all of Arrested Development. What such a mixture does inside my guts, or brain, it's probably best not to think about.
Everyone needs guilty pleasures and they wouldn't be nearly as pleasurable if you weren't slightly ashamed of them. In this fashion Netflix is perfect; you can watch 16 Candles or District 13 in the privacy of your own living room, with no one the wiser. Down the rabbit hole you go, discovering weird things about your own viewing habits, like how did I come to have the same taste as an 11-year-old boy?
One of the things that has proven most enjoyable about re-watching old science fiction films is watching them with my son Louis. Suddenly all these old junky classics are new again. We watched Terminator II the other day, and I tried to explain the logic of time travel. It went something along the lines of, "Well, in the first movie, the Terminator was actually bad, but in the second movie, he's good, but there's also a bad Terminator, who is made of liquid metal, he comes back to save the kid and the other one comes back to kill the mom..." It degenerated from there.
My point is that unlike the video stores of old, the Internet allows you access to all types of film without ever having to step away from your ever-present computer screen. This is the only thing that gives me pause. It occasionally feels like I spend my life in front of a computer screen, work and play together, watching endless reams of stuff. After a time, and especially in the jumbled heap of good and bad and mostly mediocre films and television episodes that collect in a place like Netflix, one begins to question our reliance -- or perhaps more correctly our dependence -- on entertainment. Really, there is just so much of it. Like that Garbage Island in the Pacific Ocean, it's a swirling sea of collected junk, collecting more pieces everyday, an enormous centrifuge of crap. What is the real price of plastic escapism?
Hunger Games, mass opiate
I thought about this when I took Louis to see The Hunger Games. It was a bit of a major expedition, procuring candy and treats, buying posters and trinkets, getting there early, and sitting through a film that simply seemed a rehash of old ideas that have been around since Ursula K. Le Guin wrote The Ones Who Walk Away from Omelas in 1973 and Takeshi Kitano tortured Japanese teenagers in Battle Royale.
The author of the Hunger Games said her work was inspired by the legend of the Minotaur, and the idea of children being sacrificed for the continuance of a culture. We've been telling this story for a while now in different forms and modes. The idea that entertainment, bread and circuses et al will distract the attention of the citizens so that they pay no attention to the real power of moving pieces on the board has itself become something of a cliché. But The Hunger Games, the books and now the film, have inspired a frenzy in the pre-teen set. I'm not exactly sure why.
The basic premise of the story is that of a culture, like the Romans, the Athenians or the Kardashians whose existence is sustained by ritualized bloody entertainments. In the Greek myth, seven boys and girls are chosen by lots and subsequently sent off to be eaten alive by a half-man half-bull creature. In The Hunger Games, it is the televised battle to the death between teenagers with swords that rivets the entire fictional country of Panem. Obsessed with fashion, coloured wigs and food, the residents of Panem's Capitol city aren't all that interested in the desperate poverty just outside the city walls. Entertainment is the main source of thrills and chills as they watch the kids hack each other to death in an arena built specifically for that very purpose. Even Louis could see the parallels pretty clearly. After we left the theatre he said, "It's like what's going on Iraq."
Ursula K. Le Guin's short story about the people of Omelas tells a somewhat similar story about a city whose residents live in harmony and cultured splendor. But the glory of their society is sustained by the secret torture of a single child. Upon being told the truth about their city, most people choose to live with the knowledge, filing it away in some rarely-visited room in their minds, but a few people who can't exist in such a duality walk away. The story ends with this: "The place they go towards is a place even less imaginable to us than the city of happiness. I cannot describe it at all. It is possible it does not exist. But they seem to know where they are going, the ones who walk away from Omelas."
Essentially the point that the great Le Guin is making is that in order to live in truth, you must eventually escape from escapism. Which is eventually where we all end up, however hard we try to run away from reality. Wherever you go and however you try to escape, eventually, there is the cold hard truth of reality and there you are, right back where you started.  
[Tags: Film.]