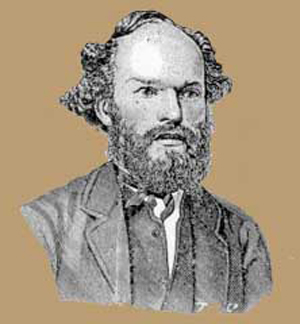 My own great contribution to Canadian poetry was to stop writing it. I realized I could aspire neither to the greatness that leads to writer-in-residence gigs and Canada Council grants, nor to the epic awfulness of our worst.
Yet years of graduate study exposed me to some fine mid-century poets and to some literary disasters. That exposure, decades ago, rendered me more or less immune to Canadian poetry thereafter. When I think about Canadian poets, it's the bad ones I recall -- including one who was entirely fictitious while remaining in print for 65 years.
The same, alas, can't be said for The Four Jameses, William Arthur Deacon's brilliant eulogy of the worst poets of the young Dominion. Deacon first published his book in 1927, and a revised edition in 1953; my own copy is the 1974 paperback, now available only online at ruinous prices.
Born in 1890, Deacon was one of our first men of letters, a prolific book reviewer. As such he was immersed in early 20th-century Canadian literature, and The Four Jameses appears to be his revenge. In it, he recounts the lives and letters of four 19th-century poets, all of course named James.
1. James Gay, the earliest of these bards, was born in England in 1810 and immigrated to Canada in 1834. He prospered as a carpenter, gunsmith, and hotelier in Guelph. Deacon speculates that Gay understood the attractions of drink, as in his poem The Great Exhibition:
Few words for our Town Innkeepers, I hope you won't get tight,
Carry out your business decently from morning until night,
So as our visitors by the thousands will return and have to say
They've been treated in our town of Guelph in a kind and friendly way.
Like many later Canadian poets, James Gay wrote on public events, and even styled himself "Poet Laureate of Canada and Master of All Poets." Consider this excerpt from his poem on the death of Queen Victoria's consort, Prince Albert:
Our noble Prince he caused no strife,
Taken away in prime of life;
Taken from his partner and children dear,
From them suddenly to disappear.
All through his life he was a kind-hearted man,
Till death laid on him his chilly hand;
With his partner lived for many a year,
A loving parent and husband dear.
2. James McIntyre, born in Scotland in 1827, migrated to Canada as a teenager in 1841. Writing in old age about his first years in the new country, he recalled:
Our first Canadian job when boy,
In the big woods we did enjoy,
Large maple bush we then did tap
And to camp carried maple sap.
We stored it in great wooden trough,
Then in big kettles sugared off,
Though often it did try our mettle
To keep up fire beneath each kettle.
…
When boiling sap it is quite handy
To pour some in snow to make candy.
Eventually McIntyre became a successful undertaker in Ingersoll, Ontario. His poetry extolled the industries of the region, and Deacon notes that "He became the supreme voice of the dairy industry and of the prosperous and progressive farmers of Oxford County who were almost as content with their fate as the cows themselves."
McIntyre's most famous work has a dairy theme. "Ode on the Mammoth Cheese," inspired by an Ingersoll cheese weighing over 7,000 pounds, can still be recited by heart by Canadians of a certain age. We can offer only a few verses:
We have seen thee, queen of cheese,
Lying quietly at your ease,
Gently fanned by evening breeze,
Thy fair form no flies dare seize.
All gaily dressed soon you'll go
To the great Provincial show,
To be admired by many a beau
In the city of Toronto.
Cows numerous as a swarm of bees,
Or as the leaves upon the trees,
It did require to make thee please,
And stand unrivalled, queen of cheese.
May you not receive a scar as
We have heard that Mr. Harris
Intends to send you off as far as
the great world's show at Paris.
3. James D. Gillis, born in Cape Breton Island, was a child prodigy as a scholar in the 1870s who himself became a schoolteacher at 18. Among his works was this love poem addressed to Christy Ann McKay:
I regret to see you go, Miss McKay;
Other hearts are sad I know, Miss McKay;
But we must be all resigned,
Lest our patience fall behind;
Yet we'll miss your face so kind, Miss McKay.
Miss McKay, can't you stay, Miss McKay,
O my heart is sad today, Miss McKay;
For your voice it was so kind
That with grief I'm almost blind
To reflect I'm left behind, Miss McKay.
But our loss is Boston's gain, Miss McKay;
You will lead in beauty's train, Miss McKay;
Uncle Sam will sing your praise --
Sing your merits and your ways,
Till you find that virtue pays, Miss McKay.
4. James MacRae was born in 1849 in Glengarry County, Ontario. Deacon describes him as a skeptic about progress, "preferring the simpler life of an earlier day":
Though the people then were forced to lived upon a poorer hearth,
And knew nothing of biology or of control of birth,
Or what modernists are teaching for improvement of the race,
Whose immoral artificial means, the natural replace.
MacRae wrote at length about love and marriage, and the hazards of courtship:
Close acquaintance breeds contempt for those we know so much about,
And exposes prematurely what must finally leak out.
This applies especially to lovers, and I would direct
Them to note that lengthy courtships have this specified effect.
5. Sarah Binks. While Deacon grants a perfunctory chapter to female poets of comparable talent, Canada's truly great bad poet had to wait until Paul Hiebert made her up. This was Sarah Binks, who burst upon Canada in 1947. She has remained in print ever since.
Born in 1892, Hiebert spent a long career as professor of chemistry at the University of Manitoba. But he had clearly studied Canadian verse, and especially that of the Four Jameses. The result was a verse-rich biography of the Sweet Songstress of Saskatchewan, the native of Willows who immortalized the early 20th century Prairies.
One of Sarah's greatest works was inspired by Ole, the hired hand, who one night (doubtless drunk) fell asleep in the garden, where the ducks mistook his ear for a vegetable:
The Cursed Duck
A cursed duck pecked off his ear,
And his face grew peaked and pale;
"Oh, how can a woman love me now?"
Was his constant and lonely wail.
But a woman came, and she loved the man,
With a love serene and clear --
She loved him as only a woman can love
A man with only one ear.
Sarah, Hiebert tells us, met a tragic end. Having won the Wheat Pool Medal for one of her poems, she received the prize of a horse thermometer. While taking her own temperature with it, she inadvertently bit down, broke it, and swallowed a teaspoon of mercury.
Perhaps it says something that 65 years have now passed with no one to match Sarah Binks, let alone the Four Jameses. But it may be that Canada has spawned many of their ilk while finding none to recognize their lack of talent save the print-on-demand publishers and the online poetry forums. Until new Deacons and Hieberts seek them out, they will languish unnoticed and we will all be the poorer for it.
Okay, there's your competition. We now invite you to write in the comments section below a few really bad couplets of your own. May the prize go to the poet who can really blow it.