The Tyee's Saturday Lists!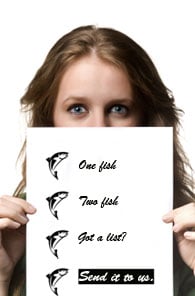 The Tyee's Saturday List is back! Lists of what? Lists of Ryan Gosling romance tips! Or lists of what not to say the the Vancouver Canucks' Sedin twins. Or whatever else we feel like.
Here's a list:
1. Think of your own list.
2. Write it down.
3. Send it to us, here, subject line LIST.
Because we know you can do better than this one.