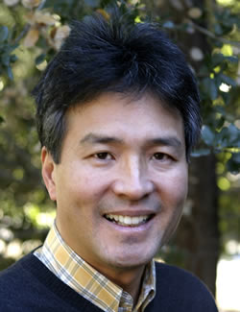 It's about time that we started to think outside the schedule.
Back when I got my first paper route, banks were only open the same hours as my school, which made depositing or withdrawing money a real pain. As an 11-year-old, I couldn't understand why no one had thought that out. Dentist and doctor appointments presented the same conundrum of mutually exclusive schedules. Bringing a note to school, then catching up on missed work, hardly seemed worth the hassle.
My own kids have never known a world without bank machines, walk-in clinics and Saturday dentist visits. Being able to get what you need, when you need it, only makes sense to them. They have grown up in an "on-demand" world.
Except for school, of course.
In fact, until they turn 18, children, for the most part, live in a world framed by a schedule drawn up in the 19th century, one which many say has no part in the 21st. Dr. Milton Chen, of the George Lucas Educational Foundation, implores us to "Reinvent schools around learning, not time." He advises us to stop talking about how much time students spend in school, and begin discussing how they are using their time. "We must use time in new, different and better ways," he states.
Is your child free-range?
British educator John Abbott compares our educational institutions, run on bell-enforced schedules, to factory farms, in his essay, Battery Hens or Free Range Chickens? Abbott warns us that today's schools operate more like factories than the real world we are preparing our young people to live in, and that we are producing a generation of "battery hens who hardly know how to stand on their own feet when their cages are removed." He explains that those who will survive are those who have been educated outside of schools, where their "jungle-like brains" have been able to flourish by engaging in meaningful tasks that present genuine challenges to be overcome and solved.
If we expect to foster a generation capable of thriving outside of the cage, then we might get on with learning outside the timetable. We could start by accepting that all children are different; they can learn the same material in different ways and can take widely varying amounts of time to pick up the same skill set.
A school schedule in which all students progress through a set curriculum at the same rate over the course of 10 months might make sense to an administrator in charge of a timetable, but not to the Grade 9 teenager who flies through math but struggles with sentence structure. Chen explains that "the conviction that learning goals should be fixed and time a flexible resource opens up profound opportunities for change." For each individual, learning takes as long as it takes.
As Abbott explains, we can squeeze a few extra eggs out of a battery hen, but something is going to suffer. As someone who has taught his share of remedial classes, I can testify that we might as well get it right the first time, before going to the next step. No matter how nice the finish, a shoddy frame will reveal itself.
Time is flexible at Thomas Haney
Mastery learning teaches us that students must achieve a level of proficiency, usually 80 per cent, before proceeding to the next step. This appears evident: to write an essay you must know how to compose a paragraph; to understand latitude and longitude, you must first grasp grid position. Yet, we pass students through courses with 50 per cent. (Which is a subjective measure anyway, because the student with a 90 probably knows about four times as much of the course material as the kid who got a 50).
Thomas Haney Secondary School in Maple Ridge, which belongs to the Canadian Coalition of Self-Directed Learning, had to go beyond traditional notions of school in order to run a mastery-based program. In their Great Hall, with its soaring ceilings and ambient light, students calmly gather around tables, calculators and pens at the ready, quietly chatting with friends while doing their work. If they need help, they raise their hands to get the attention of one of the circulating teachers.
Course work is organized into "manageable units which require students to demonstrate mastery before progressing in their course work," according to their website.
Since this is a "continuous progress" model, no one fails or repeats classes, and students can take as little or as much time as needed to finish their courses. Courses that require large groups, such as drama or physical education, are scheduled, but for the majority of the day, students work by directing their own learning, uninterrupted by buzzers.
The teacher advisory system gives the school structure. In these twice weekly meetings, students plan their progress with their teacher advisor. All students carry a day planner and make use of it the way a responsible employee would, penciling in time to complete a novel study and science lab in between work experience placement and equestrian studies. What really sets Thomas Haney apart from most high schools is that each student is at the helm of his or her own learning. By graduation, Haney students have come to accept responsibility for their own progress, know how to get things done, and have developed the skills to be life-long learners.
'Whatever it takes'
The Sunshine Coast Alternative School, where I currently teach, also runs on a continuous progress model. The school's motto, "Whatever it takes," can involve giving credit where it is due, whether it is for art, sports, work experience or independent studies.
I have been able to give students school credit, with administrative blessing, for private voice lessons, cooking meals at home, working out at the gym, longboarding (skateboard) for charity, paddling an Aboriginal canoe as part of the Tribal Journeys program, attending the Gulf Islands Film and Television School, and for working at a supermarket bakery.
Teacher and student negotiate a contract that articulates what a student plans to learn and how that will be demonstrated. Parents may enter the conversation, as when a shared-custody father agreed to pass his culinary skills on to his teenage daughter so that she could receive credit for Foods and Nutrition 10. This is not hard, but it does require faculty to recognize that learning occurs independently outside of school.
Advocates of Year Round Schooling would also like us to recognize that learning does not stop in June and resume in September. The major reasons put forward for running schools on a year-round calendar are the effectiveness of giving students shorter and more frequent breaks and addressing "summer learning loss." Others cite that having schools open in summer allows for more recreational opportunities and for the running of school gardens.
Most models have students in school for about the same amount of time we do now, but broken into smaller segments. A popular schedule has students in session for a 10 week term followed by a three week break. This is close to the model followed in Britain and New Zealand except, that their breaks are two weeks, but their summer break is four weeks.
Year-round schools the answer?
The British Columbia Teachers Federation has come down hard against year round schooling, stating that there is slim evidence that it leads to any significant improvements. Charlie Naylor writes that we should treat such movements with skepticism as the research tends to be biased and founded on American examples. He asks, "What exactly is the problem?"
If it is improving student achievement, then he suggests that we look at other ways of raising it that do not require so much "upheaval."
Naylor raises many excellent points, not the least of which is that most of the studies completed involve raising achievement in low income schools, and that finding a high-ranking private school that has embraced year-round schooling is next to impossible. If they were such a great solution to so many problems, the best schools would certainly have figured that out.
I can't help but think, though, that when banks proposed opening on Saturdays, similar arguments were made. I don't think anyone called for further studies to be done on the effectiveness of banks adopting more flexible hours, however. Customer demand was reason enough then, and it should serve us now.
I will propose a compromise, however: make schooling available year round, without requiring it. I can't think of where this has ever been done, but I can picture how it might look. First of all, in a continuous progress school such as Thomas Haney, there is no reason to close schools in June. Perhaps with the nice weather, not many will show up, but it could be staffed accordingly, the way, perhaps, a bicycle shop is in February. The scheduled courses in a continuous progress school could still stick to a schedule. I would suggest running them on four terms of ten weeks each year, with three week breaks between, but that would be up to the school.
Longer school days optional?
I might also consider lengthening the school day, but once again, as an option for those who either want it or need it. We could introduce the concept of core hours, as many organizations have done, allowing the scheduling of assemblies and teacher-advisory groups without requiring everyone to be in the building all of the time.
I know of more than a few teens who would take advantage of the opportunity to show up to school at 10:30 a.m., more in keeping with adolescent biology, even if it meant staying later, or having more work to do in the evening. Parents of youngsters might find it more convenient to drop their children off at eight, confident that school is in session. Other parents might find that a 10-till-two day is just right for their children. A truly flexible system such as this could allow students to choose whether they want to accelerate through school, or if they want to take an extra year or two to arrive at graduation.
Those who have benefited from the present system will surely say that such an imagining is impossible. What perplexes me more is that the present system has remained unchanged while the outside world has come to radically organize, then re-organize itself in myriad ways.
I can well imagine telling future generations about the rows of desks in classrooms, and the teacher who stood at the front of the room and took attendance, and for them to giggle in disbelief and ask why on earth we would have put up with that for so long, and me not being able to provide a suitable answer.
Thanks, and let the conversation continue
This is the last of my six-part series on Teaching that Inspires, made possible by you who donated to the Tyee Fellowship Funds. My Tyee Fellowship for Solutions Reporting allowed me to carry out my quest, as a teacher, to learn from some of the most innovative and successful educators, and to share their insights with you.
I have enjoyed reading the comments after each article and encourage all of us to keep the conversation going. How can we achieve A+ teaching in every classroom, so that British Columbia does the best it can for its children, and becomes a model from which others outside our province might learn?
Related Tyee stories: