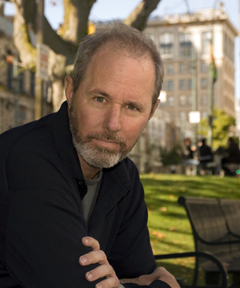 Well, it's clear the Tyee community of readers holds a strong belief in the power of independent journalism. The proof: We asked you to donate to our first ever fundraiser for a pair of new Tyee funds to support investigative and solutions oriented reporting in BC. We said our goal was $30,000. You gave 20 percent more than that!
As a result, I'm proud today to be able to formally launch The Tyee Investigative Fellowships and The Tyee Solutions Fellowship. If you are a journalist wanting to know how to apply, click here.
Thanks very much to all who gave - even over Christmas when wallets tend to be especially tight. Thanks to the Endswell Fund at Tides Canada Foundation who generously matched the first $15,000 contributed. Thanks to jorg&olif who donated a nifty citybike as a prize to one lucky donor (and congrats on winning Karen Zeller!).
OFFLINE donations

One-time by cheque or credit card
Download PDF form
Monthy donation by credit card or automatic withdrawal
Download PDF form
To discuss other methods of giving (planned gifts, donation of publicly traded shares etc.), please call Lesley Anderson at Tides Canada: 604-647-6611 ext. 245
Here is what your donations will allow us to achieve. Beginning today The Tyee is accepting applications from independent journalists wanting to dig deep into problems faced by British Columbians, or wanting to report on promising solutions to the challenges we share in this province. While the research and reporting must relate directly to BC, the subject matter is open, and may include education, the environment, human rights, economics, workplace rights and safety, poverty, or ethics in science, business or politics.
Fellowship applications, which are due April 9th, will be reviewed by an independent advisory panel who will select the four strongest. Each journalist will receive $5000 to produce a series of at least three stories which will run on The Tyee and possibly in other publications.
The money you've donated will go directly to the journalists. We will all benefit, because their findings will help educate British Columbians about how to make the province a better place to live for this generation and the next. Look for their stories to begin being published in The Tyee in the summer.
These fellowships, unique in Canada, will be awarded annually. We intend to continue to grow the funds in order to increase their impact. We continue therefore to seek donations, which are tax deductible. The two funds are held at and managed by the Tides Canada Foundation, a national public foundation.
Again, thanks for making possible a dream we've held at The Tyee since our founding just over two years ago. Through your contributions, you are empowering some of BC's best independent journalists to do their best work, which I believe will help create positive change in this province we call home.
David Beers is founding editor of The Tyee.