Teaching that Inspires
Veteran public school teacher Nick Smith seeks out educators who are using innovative techniques to fire up students and put best classroom practices into action. The generous donations of Tyee readers fund the Tyee Fellowships for Investigative and Solutions Reporting. If you are interested in applying for a fellowship, you can find out more here. If you are interested in possibly making a tax-deductible donation to the Tyee Fellowship Funds, and want to learn more about them, click here.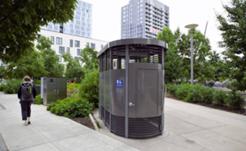 Public washrooms should be plentiful and accessible, says one scholar. And cities that do flush, flourish.