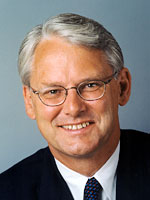 Provincial spending on housing and health care has exploded during Premier Gordon Campbell's second term, and a pair of recent reports suggest that a large part of this ongoing spending may be a direct result of the BC Liberals' 2002 cuts to welfare spending.
A recent study by the Canadian Centre for Policy Alternatives found that welfare recipients who were cut off assistance (as opposed to those who left voluntarily) were likely to become homeless. And another SFU study found that local and provincial taxpayers are now paying an estimated $644 million a year on emergency services for the homeless.
Taken together, these studies suggest that by fueling the growth of B.C.'s homeless population, Premier Campbell's decision to push 107,000 British Columbians off the welfare rolls is now costing local and provincial taxpayers far more than the $581 million that Premier Campbell claims to have saved over three years.
"We are paying more," said Seth Klein, a welfare expert at the CCPA. "But we're paying in different ways. We're paying more through health care. We're paying more through the justice system. We're paying more through all the demands on community services."
And the total cost of Campbell's 2002 welfare cuts could run even higher once health care costs are included.
"We're paying more today, and we will continue to pay more," said Glyn Townson of the BC Persons with AIDS Society. "In fact I think this is the tip of the iceberg."
Off welfare, on to the streets?
In January of 2002, the cash-strapped provincial government launched a plan to trim by 20 per cent of what was then known as the Ministry of Human Resources. (To drive home their welfare-to-work message, the BC Liberals renamed it Ministry of Employment and Income Assistance.)
By June 2005, the government had trimmed B.C.'s welfare caseload by 107,000 people. The ministry's own data disputes the Premier's back-to-work claims.
The government has not tracked how many of those 107,000 British Columbians subsequently became homeless. (Though we do know that 6,065 died.)
But a recently released CCPA study tracked the experiences of 45 welfare recipients from 2004 to 2006. Most of those (48 per cent) remained on assistance at the end of the study; and most of those who left did so voluntarily or temporarily.
Four individuals were cut off assistance during the study, entitled Living on Welfare in BC. Though too small a sample to fairly represent every British Columbian forced off welfare, this group nonetheless presents worrisome implications for B.C. taxpayers:
All four were homeless. Two lived on the streets, and another two were couch surfing. The SFU study determined that homeless individuals cost B.C. taxpayers an average of $55,000 a year.
All four were relying on food banks on a near-daily basis. Since food banks receive most of their donations from food wholesalers and distributors, these donations represents something akin to a hidden tax paid by all grocery consumers.
Most of the men resorted to criminal activities to get money. The costs of common crimes such as shoplifting and burglary also tend to be passed on to consumers.
Many of the women resorted to prostitution to earn money. Three out of four of the women told the CCPA they were HIV positive. Each additional case of HIV costs B.C. taxpayers a projected $750,000 in treatment expenses.
Paying to find them again
Local and provincial taxpayers are now paying an estimated $644 million a year on emergency services for the province's 11,700 homeless people who are both severely addicted and mentally ill, according to an exhaustive study by SFU's Centre for Applied Research in Mental Health and Addiction.
Put bluntly: Welfare pays $7,320 per person per year. Homelessness costs an estimated $55,000 per person per year.
"It's definitely a false economy," Klein said.
But because that cost is spread between various ministries and shared among dozens of local municipalities, it's effectively hidden in plain sight.
BC Housing's budget ballooned to $497 million in fiscal 2006-2007, an increase of 45 per cent over the prior year, and roughly four times what it was in 2001.
The Homeless Outreach Program is among the agency's most successful tools in reducing homelessness; outreach workers have helped bring more than 2,500 British Columbians off the streets since 2006.
No official statistics have been released, but outreach workers across the province report that most of the homeless people they contact were previously on welfare.
Thus the outreach program also represents the most obvious reversal of the BC Liberals' 2002 welfare strategy. The B.C. government is now paying $3.9 million a year to government workers whose job it is to find homeless people and bring them back on the welfare rolls.
$750,000 per infection
The costs that the BC Liberals' cuts to the welfare system may inflict on the provincial health system are even more difficult to project. But here again, the fine print in the recent CCPA study offers a harrowing warning.
One fifth of the women who participated in the CCPA study reported engaging in prostitution at some point during the two-year study. Four of the women reported that their decision to perform survival sex work was a direct result of reductions in their assistance.
All but one of the women engaged in prostitution had hepatitis C, and three were also HIV-positive. Such survival sex workers frequently serve several partners each day, and are less likely to practice safe sex than inside sex workers.
"There are about 2,000 people in B.C. who we know have HIV but are not being treated," said Townson. He also estimated that hepatitis C infects 70 to 80 per cent of the homeless and under-housed in places such as Vancouver's Downtown Eastside.
Each case costs taxpayers a projected $750,000 over the patient's lifetime. If B.C.'s thousands of untreated HIV carriers were to pass on even 775 new cases as a response in part to hardships created by the BC Liberal welfare cuts, the cost of caring for those cases would have erased the $581 million claimed by Campbell.
"Pushing women on to the street is definitely a false economy," Townson said.
"We know how to prevent HIV. We also know how to prevent hepatitis C. But this issue of how poverty might be increasing the infection rate is something that people aren't talking about."
Related Tyee stories: