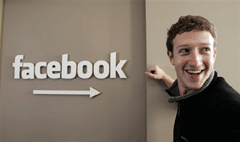 If 2006 was the year of YouTube, 2007 has been Facebook's year. The growth of social media, led by Facebook, has taken the world by storm. Since January, Facebook has added 250,000 new users each day. Canadians have led the way, accounting for about 8 million of the site's nearly 60 million global users.
The hyper-growth does not tell the whole story, however. Facebook has also garnered considerable attention regarding its user privacy policies, online marketing strategies, and the short-sighted decision of some companies and governments to block employee access to the site.
While these issues have shone the spotlight on some of the challenges of social media, the lasting lesson of Facebook may come from a series of events that unfolded over the past two weeks. They demonstrate that Facebook is far more than just a cool way to catch up with old friends; rather, it is an incredibly effective and efficient tool that can be used to educate and galvanize grassroots advocacy, placing unprecedented power into the hands of individuals.
Case in point: copyright fight
There is no shortage of hyperbole associated with Facebook, social media, and the emergence of "Web 2.0," yet consider the experience of the Fair Copyright for Canada Facebook group, which I launched on December 1st with limited expectations. With the federal government expected to introduce new copyright reform within a matter of days, a Facebook group seemed like a good way to educate the public about an important issue. I sent invitations to a hundred or so Facebook friends and seeded the group with links to a few relevant websites.
What happened next was truly remarkable -- within hours, the group started to grow -- first 50 members, then 100, and then 1000 members. One week later, there were 10,000 members. Two weeks later, there were over 25,000 members with another Canadian joining the group every 30 seconds.
The big numbers tell only part of the story. The group is home to over 500 wall posts, links to 150 articles of interest, over 50 discussion threads, dozens of photos, and nine videos. Nine days ago, it helped spur on an offline protest when Kempton Lam, a Calgary technologist, organized 50 group members who descended on Industry Minister Jim Prentice's local open house to express their views on copyright.
While Facebook was not the only source of action -- there was mounting coverage from the mainstream media along with hundreds of blog postings (including three hundred questions posted for Prentice at the CBC Search Engine blog) -- the momentum was unquestionably built on thousands of Canadians who were determined to have their voices heard.
Message delivered
Much to the surprise of skeptics who paint government as unable or unwilling to listen to public concerns, those voices had an immediate impact. Ten days after the Facebook group's launch, Prentice delayed introducing the new copyright reforms, seemingly struck by the rapid formation of concerned citizens who were writing letters and raising awareness.
Not only had tools like Facebook had an immediate effect on the government's legislative agenda, but the community that developed around the group also led to a "crowdsourcing" of knowledge. Canadians from coast to coast shared information, posed questions, posted their letters to politicians, and started a national conversation on copyright law in Canada.
This scenario cannot be repeated for every issue. In this instance, Canadians increasingly recognized the detrimental effect of the proposed copyright reforms on consumer rights, privacy, and free speech, and were moved to act.
Yet for similarly placed concerns, the lesson of the past two weeks is that politicians, companies, and other organizations can ill-afford to ignore a medium that is capable of mobilizing tens of thousands within a matter of days. Those caught flatfooted may ultimately find themselves struggling to save face.
Related Tyee stories: