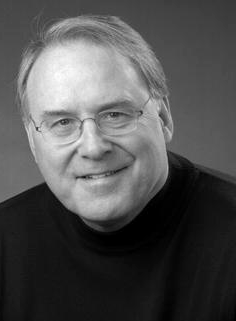 My record for political prognostications is nearly perfect – perfectly appalling that is. I picked David Crombie over Brian Mulroney in 1983, David Vickers over everyone in the BC NDP leadership race of 1984 and Brian Smith for the Socreds in 1986. I'd bring my record up-to-date but that only makes it worse. Had I been old enough I'd have given you Churchill over Attlee and Tom Dewey over Harry Truman.
It's not that I can't pick 'em – not at all. My problem is the same at the race track where I can pick 'em all right but don't bet 'em. You'd think I would learn.
All of this leads to my first failure of the federal Liberal leadership campaign when right out of the box I predicted Ken Dryden. Now this wasn't just an old Habs fan at work – hell no, but that would have been a better reason than I gave, namely that he was the best candidate. And he was. And he is.
Ken's problem is that he doesn't sound like he's the best and that's because he continues to speak truthfully with an abundance of common sense. No politician can behave that way and get away with it. He not only was an all star goaltender, he also acts like a one. Never in a fight, always deep in thought as he leaned on his stick when the Canadiens were at the other end of the ice which in those days they usually were, Ken is a bright, intelligent, downright decent guy. In fact, Oscar Wilde could have had Dryden in mind when he said of an acquaintance, "He hasn't a single redeeming defect."
Ignatieff, the new Pearson
Michael Ignatieff is much better suited to be the leader because every time he opens his mouth new nonsense, inconsistent with yesterday's nonsense, comes gushing out. Moreover he wants to please everyone, Jews and Muslims alike. The problem is that usually a candidate only praises that side of a dispute which has the most political clout and the Jews vastly for outnumber the Arabs and simple arithmetic, crucial in winning elections, may not be among Ignatieff's many virtues
Ignatieff has also given us his honest appraisal of Canada. We're not one nation, you see, we're actually two nations, deux nations, so to speak; sort of like sovereignty-association you might say. Not that Quebec isn't with us! Dear me no! Why we both, that is Quebec on the one hand and all of the remaining provinces on the other, make up a country.
All neat and tidy that, since Ignatieff believes that all British Columbia and Alberta crave is a few more Senators.
The strategy? Just pat 'em on the head, tell them what good little children they've been, throw in a couple of senatorships and they'll behave. Deep down, you see, just as male troglodytes think women enjoy being abused, the assumption is that British Columbians love being governed in accordance with the principle that if it's good for central Canada, it must be good for them too.
Ignatieff, a throwback to the Lester Pearson era (perhaps even as far back as Mackenzie King's day) has shown us that living outside Canada for all those years hasn't impaired his understanding of the country one bit: two nations, win your votes in Ontario and Quebec, ignore everyone else and Bob's your uncle.
Dion, Rae and Kennedy
Stephane Dion is a fine man. Intelligent, likeable and as bilingual as any francophone ever gets (and more so than most), he would seem the best choice. He ducked successfully when all the "Sponsorgate" merde hit the fan. He also comes across as a "real" Canadian. And that's his problem, poor chap. Much of English speaking Canada doesn't believe that any French Canadian (to use the older and more understandable term) can be a loyal Canadian while Quebec nationalists suspect he's telling the truth and want no part of him.
Then there's Bob Rae -- Hogtown personified. Whenever I hear him I hear the voices of Foster Hewitt, Buttermilk Billy Davis Captain Canada himself, the late Peter Gzowski and the 10 o'clock time signal on the CBC. Failure as an Ontario Premier? Don't be silly, he was a socialist then and now he's a Liberal. His renaissance is sort of like an annulled marriage: in law it never happened no matter how many kids were created. Of course he understands "the West". Why it's all that stuff west of Mississauga, is it not? The Pas, North Battleford, Medicine Hat, Vancouver and all those places "out there" in the West he loves so well.
Gerard Kennedy, once a provincial cabinet minister in Ontario, is now seen as the 2006 version of 1976's Joe Clark. If none of the leaders can get over the top in two ballots, Kennedy comes up that proverbial middle and grabs the candle. There are other similarities with 1976. No one knew who the hell Joe Clark was (would that it had stayed that way) and he had no track record, Kennedy may be, like Clark before him, a man with only one attribute: no one knows him well enough to hate him.
Mair's Axiom II says "you don't have to be a 10 in politics, you can be a 3 if everyone else is a 2. Under that axiom surely it must be Bob Rae. Not only is he a 3 in a sea of 2s, he's a lifetime politician with a pathetic track record. How can it get any better than that?
Rafe Mair writes a Monday column for The Tyee. His website is www.rafeonline.com.