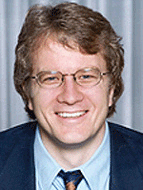 Next December, Liberals will gather in Montreal to choose a replacement for Paul Martin. Remember him?
Liberal leadership conventions, in terms of democracy, rank right up there with the Teamsters Union leadership selection and a Zimbabwe presidential election. Here's how it works:
Selection of delegates by riding associations and party clubs will occur on the weekend of September 29 to October 1.
Only those who have purchased or renewed their party membership by July 4, 2006, will be eligible to vote.
There are expected to be approximately 850 ex-officio delegates who automatically gain the right to attend the convention by virtue of being a Liberal member of Parliament, recent candidate, senator, etc.
The Liberal Aboriginal Peoples' Commission will be entitled to send a delegation that is in proportion to the percentage of the Canadian population that is aboriginal.
All delegates except those with ex-officio status and those who gain election as independent delegates are bound to a particular candidate on the first ballot; however, all delegates are free to move about as candidates drop off over ensuing rounds of voting. (Thanks to Wikipedia for some help here.)
Dear ol' Uncle Oracle
Now, Liberal leadership conventions are, because of the foregoing, rather difficult to analyze. So, as I always do at times like this, I consult old Uncle Oracle whose ancestors have been Liberals since the days of Alexander Mackenzie. (No! Not the explorer, you idiot, but Canada's second prime minister and first Liberal one, although considering that the Grits take credit for all that's good and take no blame for anything wrong, they probably claim the first Mackenzie too.)
"Uncle Orc," I asked, "isn't Montreal in the dead of winter an odd time to have a convention? Who in their right mind wants to go there then?"
The answer was simple. "The ones who are already there. Which includes sitting MPs; former MPs now making big bread as lobbyists; senators who, like MPs, get their way paid and have digs anyway; plus delegates from constituencies nearby, which is to say Ontario and Quebec and most of those 850 hangers-on."
"But Uncle Orc, don't all Liberals think this is important enough to make that extra effort?"
"Silly duffer, this is three weeks before Christmas and the deal will cost them a minimum of $1,700 each plus airfare. How many people do you know who would, in the middle of winter, take in a convention (which will be highly managed if not actually fixed) when it means they won't be able to go to Hawaii after Christmas?"
"Ah," said I, having just caught the old codger toying with me, "those constituencies who don't send 14 delegates will have the list filled out and topped up by the 'right people' as has always been the case! Gotcha there, Uncle Oracle!"
"Not so, lad, for as part of our post-Gomery cleanup campaign, we've got religion. There will be no more monkey shines topping up constituency lists as in the bad old days. We are the new, squeaky clean Grits now!"
"But Uncle Orc, doesn't this give more power to 'clubs' who send delegates, aboriginals who get delegates just because they're aboriginals, senators, MPs and failed past candidates? In short won't the good ol' boys have a field day? "
"That's democracy, my boy, that's democracy."
Age matters
I pondered this a while, for old Uncle Oracle can often surprise me with his prognostications. But I spat it out: "Doesn't this mean that the insider's choice, Michael Ignatieff, is a shoo-in?"
"Not at all. He won't make it. Not a man of the party, you know. The Liberals think they will be out of office at least another six years and they must have a leader who's young enough. Ignatieff and Dryden at 59 are too old."
(What! My hockey idol too old!) "What, then, of Scott Brison? He's only 39!"
"Rafe," said Uncle Orc, "we're prepared to let them marry one another but the party isn't ready for a same sex couple living at 24 Sussex Drive, holding dinner parties for visiting dignitaries and safe members of the parliamentary press gallery, which is to say most of them."
"What about Bob Rae? Doesn't the party need to cater to the left a bit more and steal Jack Layton's thunder?"
"Too late for Bob; he should have defected to us five years ago. Moreover, Ontarians' memories aren't that short and besides, if we go any further left, the Tories will solidify their support in the middle. Anyway, Jack 'the national windbag' Layton's thunder is like the real thing -- loud but harmless. So there's nothing to steal, while harmless thunder is just what the New Democrats like best."
"What about Joe Volpe? He seems to be doing well getting delegates?"
"At 58, too old. This party knows it has five to 10 years of rebuilding ahead. The backroom boys, the former MPs, the senators and so on, want youth."
"OK, Uncle Orc, spit it out. Who is it to be?"
How it will go
"Son, it's down to two: Stephane Dion, who's 50, and Gerard Kennedy, who's only 45. Dion's problem is that he's a francophone Quebecker who's not terribly well liked in much of Quebec. And Kennedy is a provincial cabinet minister, not much known outside Ontario -- nor there for that matter."
"Gee, Unc, you haven't mentioned the flower of Vancouver Centre herself, the lady with burning crosses dancing before her eyes. What about Hedy Fry?"
After we revived Uncle Oracle with some smelling salts and a shot of gin I went on. "Uncle Orc, who'll win?"
"It will be Gerard Kennedy on the third or fourth ballot. Ontario and Quebec are where elections are won and lost and since Dion is not much loved by much of Quebec, and Kennedy will have time to improve his French and to get better known outside Ontario, he'll be our Joe Clark."
"That's good?"
"No, it's terrible but nothing 'good' is in the race."
"Last thing, Uncle Oracle. Over these many long years of being a Liberal no matter what, have you every been wrong?"
"Every time, Rafe, every time. Just like you."
Rafe Mair writes a Monday column for The Tyee. His website is www.rafeonline.com.
Related Tyee stories: Shefa Siegel defended Michael Ignatieff; Bill Tieleman argued that Martin's rise sowed Liberal defeat; and Murray Dobbin made his case against Martin last election.