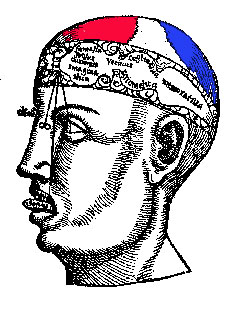 TheTyee.ca
[Editor's note: Readers are invited to add comments throughout the day to create a Tyee forum on the presidential election.]
The last U.S. election was pretty screwed up, so this year, instead of regular election analysis, I'm going to propose Jungian analysis, with supporting concepts lifted from quantum physics, metaphysics and Michael Moore.
My interest in politics began in 1993 when I ran for mayor in Tofino. The War in the Woods had divided town into two hostile camps, so to keep everything on the up-and- up, the count was monitored by impartial observers called "scrutineers". When the ballots were tallied I had lost by five votes - close enough for a recount. But Tofino is a small town, and I knew all the scrutineers personally. After talking to a few of them it seemed clear that while I probably lost by less than five votes, I definitely lost by at least one, and probably by two. My supporters still wanted a recount. I didn't see the point.
No matter who won, half of town was going to feel disenfranchised. Rather than bicker about who should disenfranchise whom, I figured we should concentrate on the bizarre
results: town had cleaved perfectly into bitterly contentious opposites.
Which brings us to the 2000 election…
It was with déjà vu that I watched the Florida results come in so close they had to recount. It was the damndest thing. The closer they scrutinized the vote, the closer the tally grew. I would have expected the opposite - but the more attention America focused on the Garden State, the slimmer the difference between left and right became, until finally Bush won by 500 votes out of 10 million - a margin of .005%.
Uncle Sam was so busy fretting over whether his tiny mandate hung to the left or to the right that he missed the real story: if the Pentagon, with computers, guns, and the complete cooperation of the populace, had tried to divide Florida exactly in half over a 12 hour period, they could not have hoped for this kind of accuracy. Yet 10 million bitter rivals spontaneously achieved this result to within .005% of perfection. How could it be? If you got a margin of error that small in a physics lab, you'd be delighted.
Which brings us to physics…
That most empirical of sciences faced a similar conundrum at the turn of the last century when physicists tried to determine whether light was made up of particles or waves. Their experiments yielded conflicting results, and the more they scrutinized these results, the more paradoxical they became. Some experiments proved beyond doubt that light traveled in waves. Others just as clearly showed that light shot around in tiny particles called quanta - hence "quantum physics". Around WWI a group of quantum mechanics came up with a very peculiar solution to the paradox: light was both wave and particle, depending on what you looked for. Their wave/particle experiments had become so abstract that the minds of the physicists running them had begun to affect the results. They were working in their own light, so to speak - and instead of arriving at the true nature of the physical universe they were glimpsing the structures of their own minds. In 1927, at the annual general meeting of physicists in Brussels, the scientific community announced that they could either ignore the data from these experiments, or accept that modern physics was ultimately a study of the human psyche.
Which brings us to psychology…
In this softest of sciences one of the only conclusions psychologists agree on is that the human mind functions by dividing its perceptions into pairs of opposites. This is not to say the world really is divided into night and day, good and evil, flammable and inflammable, and so on - but it is how our minds experience the world. According to the Swiss psychologist, Carl Jung, one pair of opposites the mind requires to function is conscious and unconscious, the respective domains of the personality and the "shadow" - everything the personality finds unacceptable about itself, the realm of denial, projection and shame.
The health of a person's relationships with others depend on the relationship between their personality and their shadow. The relationships between nations are analogous.
In Eastern philosophy, such pairs of opposites are seen as yin and yang,
interdependent halves of a greater whole. So while they fight a lot in Asia, they never
see their enemies us unredeemable monsters. This is not the case with philosophies emanating from the Mediterranean. The great irony of the Crusades is that it involved three faiths - Islam, Judaism and Christendom - that are united in their essential structure. We are the three great cultures that demonize our shadows. The West has been projecting its shadow onto Islam since the time of the Crusades.
Moral outrage is a clue that projection has occurred. Nothing bothers us as much as our own shadow. Bush was incensed by Saddam's prison system, where ethnic cleansing by execution was the norm, and dismissed the fact that Iraq deemed these men criminals - the same rationale Bush used to execute one young black man a week in the prisons of Texas. Inevitably, his projection came home to roost at Abu Gahraib. But Saddam was never Bush's real shadow, as the creepy surfacing of Bin Laden's tape, five days before the polls open. But Saddam was never Bush's real shadow, as the creepy surfacing of Bin Laden's tape, five days before the polls open, HAS MADE CLEAR. On viewing the tape, democratic hawk Bob Kerrey called Bin Laden a serial killer - "Geoffrey Dahmer times a thousand". That's demonizing, old school. Suddenly the whole Iraq debacle appears to have been an aside, a distraction from the awful truth.
Which brings us to Michael Moore…
People are polarized over his work, but I love the big lug. His first film, Roger and Me, was my favourite documentary, until he came up with Bowling for Columbine. I went to Fahrenheit 9/11 on opening night. I was shocked. It suddenly occurred to me that Moore was just as guilty as Bush when it came to his utter conviction that he was right, and the demonizing and projection of his shadow. The only difference was, he had found a target for his projections inside America. This is in essence what a Democrat is. No wonder Republicans distrust him. What tipped me off was that Roger, Bowling and Fahrenheit are all the same film. In it, Moore tracks down and confronts a distant, abusive father figure (Roger, Charlton, George). What's the real story? At the beginning of Roger and Me there is a sliver of Super 8 in which we catch a glimpse of Moore's own dad. That's the last we hear of him. Yet it seems likely that this is the story Moore is trying to tell, and his reputation for twisting the facts stems from the twisted fact that he's actually a failed novelist trying to write a book about his relationship with his dad, but the truth is just too awful.
Which brings us to my prediction…
I think the results will be close enough to spawn a dozen recounts, and the tallies will get closer as scrutiny increases. With the Internet, plus international observers, Michael Moore's "army of cameras", and the 10,000 lawyers the Republicans have put on retainer, scrutiny will be unsurpassed. Undecided votes, newly registered votes, and the Bin Laden tape, far from swinging the decision left or right, will function as a sort of governor that will help balance the two factions perfectly. Who will win? I care not a whit. That's like asking a guitarist which hand he'd prefer to lose. My forecast is that this election will provide a dramatic manifestation of the schism that defines the Western soul. And then we'll ignore this result and get back to the endless bickering over whether we're left or right handed.
After the 2000 election, America had never been so divided. I wrote then, in the Georgia Straight, that once a society became so polarized it usually blew apart. But then 9-11 happened, and suddenly everyone was onside, because the shadow had been projected out of the country onto Bin Laden. Suddenly, America had never been so united. Now my question is, if this election divides the American psyche against itself even more than 2000, what cataclysmic world event will it take to realign it?
Andrew Struthers is a writer and filmmaker based in Victoria. His latest book The Last Voyage of the Loch Ryan [New Star] is a humourous account of the demise of the West Coast fishing fleet.
[Readers are invited to add comments here throughout the day to create a Tyee forum on the presidential election.]