The Tyee's Saturday Lists, Pt. 3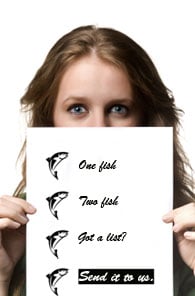 Here's Archive 3 of The Tyee's Saturday lists.
Lists of what? Lists of righteous right-wing pop songs. Or whatever news and opinion of the day seems listable.
Here's a list:
1. Think of your own list.
2. Write it down.
3. Send it to us, here, subject line LIST.
Because with such great readers comes such great list potential.