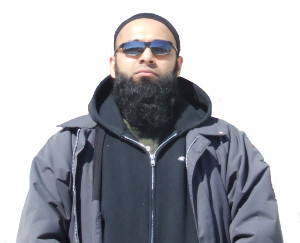 Nine years ago, a group of radicalized youth in Ontario hatched a plan to blow up the CN Tower, attack the CBC headquarters and storm the Parliament buildings. The so-called Toronto 18 didn't get very far. A high-profile member of the Islamic community named Mubin Shaikh was concerned about violent extremism and approached CSIS to offer his help infiltrating groups like this.
With his assistance, up to 200 officers monitored the group at their makeshift training camp north of Toronto. When the police finally arrested them, the group had one illegal handgun between them and more than a tonne of fake fertilizer the RCMP had sold them as bomb-making material.
This successful operation stands in stark contrast to the wretchedly bungled Air India investigation. A series of culturally inept blunders by the RCMP and CSIS, who lacked a single agent who spoke Punjabi, resulted in the deaths of 329 people in 1985 -- the worst terrorist event in Canada's history.
Prior to 1990, a prohibition on Sikh officers wearing turbans undermined the ability of the force to recruit members from this community. A former RCMP investigator who worked on the case admitted the problems the mostly all-white force had collecting critical evidence. "We didn't know the difference between what is a Punjabi, what is a Sikh, what is a Hindu?... Where is India?"
Thirty years later, that level of cultural illiteracy seems absurd. Our nation arguably leads the world in harmonious diversity, which also helps explain why Canada is so comparatively safe from extremist threats. For the most part, people of all ethnicities and cultures feel welcome, respected and included, undermining extremist recruitment efforts and making Canadians of all backgrounds inclined to alert authorities to potential threats.
This illustrates why Stephen Harper's overheated rhetoric on so-called jihadi threats is making our country more dangerous, not more safe. His recent election-style speech unveiling Bill C-51, Canada's new anti-terror legislation, referenced jihad 15 times. A month earlier he stated that "an international jihadist movement" had declared war on Canada.
This singling out of Muslims as a security threat is in stark contrast to the measured position of the Obama Administration. It is also exasperating to those within the Islamic community on the front lines of combating extremism such as Mubin Shaikh.
Muslim tips not mentioned
Shaikh was the former CSIS and RCMP operative who foiled the Toronto 18 plot. He currently consults on security issues with US Special Operations Command, Interpol and NATO, and is working on his PhD in psychology studying radicalization. In spite of his significant contributions to fighting domestic terrorism, he told The Tyee that the Harper government does not seek out his advice and that its Muslim-focused fear mongering is in fact undermining national security.
Shaikh points to the recent terrorism speech by the prime minister where he cited both the failed Toronto 18 and the 2013 Via Rail terrorism plots, and failed to note that both were stopped by tips from within the Muslim community.
"Are we made less safe when we engage in this alienation narrative? Absolutely," he says. "I was the agent on the Toronto 18, and the Via Rail plot information was given by a Canadian Imam. So why do they leave that part out? Then Muslims are made to feel like we gave the information that leads to the arrests, but it's still our fault? What message is that sending?"
Shaikh believes that recent posturing by the Harper government will make the type of investigation that stopped the Toronto 18 plot more difficult. "If you have a community that you're trying to get information from and they feel like they're a suspect community, they're not going to talk to you. You are not going get the information you need," he said.
Shaikh, who identifies as a supporter of the federal Liberal Party, makes no bones about his opinion of the Conservatives. "They are a hateful party. It's the party of fear. It's pure politics, that's what it's all about."
Unhelpful rhetoric
As a former CSIS and RCMP operative, Shaikh in fact supports many of the new law enforcement tools included in Bill C-51. But he feels the lack of credible Parliamentary oversight is a recipe for disaster. "The last thing we need is our agencies implicated in sending someone overseas to be tortured like Maher Arar and then what? Only a parliamentary oversight committee will be able to make sure that such abuses will not occur. That's the only way."
Since its inception, CSIS has only been subject to after-the-fact review by the Security Intelligence Review Committee rather than ongoing operational oversight -- something that Shaikh feels is woefully inadequate, especially in light of new pre-emptive powers to be given to the spy agency.
"All this nonsense that we already have robust oversight, that's garbage. We don't have robust oversight. The Security Intelligence Review Committee does what? [They act] only if someone makes a complaint, and even then that's years later. You need real-time monitoring to be able to go into any active investigation and say you know what? Pull up the audio intercept from this case. I want to see what information you're using to justify these extreme disruption methods. We want to know what made you think this was legitimate."
Shaikh feels that amped-up rhetoric on jihadi threats not only undermines intelligence operations by alienating Muslims, but also increases the likelihood that at-risk youth will be driven in the arms of ISIS recruiters.
"How are you going to convince people that no, there isn't a war on Islam?" asks Shaikh. "We engage in a war on Islam narrative every day. It's so frustrating. Why am I telling these people who are vulnerable that this is not Islam, this is not what Islam teaches? Then everyone else on the other side is saying no, this is what Islam teaches. It's like you have the white-right and ISIS against the rest of us."
Dangerous rhetoric
If we lose the moderate voices within the Islamic community, where will we be then? The inept and culturally compromised Air India investigation is a pointed reminder of how little conventional law enforcement can do to prevent terror attacks. And while law-and-order rhetoric might make for good political hay, in spite of billions spent on counter-terrorism around the world, there is little hard evidence that these efforts actually work.
The real-world limitations of creating a fortress state is obvious in case of the Israel, which probably employs the most vigorous counter-terrorism practices in the world. In spite of a massive security effort and a population on permanent war footing, violence against Israelis is still a routine reality.
Canada is a very special place. Our country is relatively free from extremism, and safer still when people of all backgrounds feel included, respected and listened to. This is a hard, challenging process, fraught with compromises and accommodations. It is also the reason that Canada remains one of the most diverse and inclusive places in human history. Once squandered, however, it is very difficult to put such tolerance toothpaste back in the tube.
Is the Harper government unraveling this unique and precious aspect of Canadian culture for short-term political gain? Will the prime minister's election-style fear rhetoric actually make Canada a more dangerous place? Those on the frontline fighting extremism seem to think so.