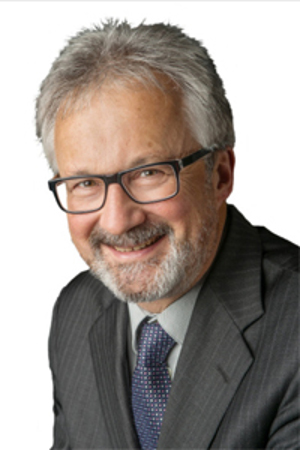 If there's one message all union members should take away from the NPA's attack ads on Vision Vancouver's Geoff Meggs, it is this: you need to vote for Geoff and his Vision team.
The NPAs attack ads are as false as they are fierce, and they reveal exactly what the NPA is all about -- a party that dismisses the very people who make the city work.
The man behind the ads, NPA president Peter Armstrong, is one of B.C.'s most notorious union busters. Remember his mean-spirited lockout of Rocky Mountaineer's long serving and loyal workers. He broke that union, and families suffered as a result. With $400,000 in funding for the NPA coming directly from Peter Armstrong, in the second largest political donation in B.C. history, it's no surprise his initials are in his party's name.
So what has Armstrong and the NPA so riled about Geoff Meggs?
Simple, Meggs told the women and men who work for the City of Vancouver that they do a good job.
He told them that they make an important contribution to building this great city we call home. And he said what Vision Vancouver has been saying for six years, that there won't be an expansion of contracting out.
In my books, that is real leadership.
Given Geoff Meggs' long career in the labour movement, working to improve the lives of modest and middle-income families, it would be bizarre if he said anything different.
Contracting out is wasteful
And with Meggs' strong leadership on council, he has shown that you can improve services, respect and value the people who work for our city, and cut costs. Vision has rejected wasteful and expensive contracting out models, and instead found tens of millions of dollars in savings through effective management.
It's no surprise that Geoff Meggs is the councillor the NPA love to hate. They want to take Vancouver backwards, and Meggs stands in their way.
Former NPA president Michael Davis described today's NPA as a party that has moved further and further to the right, becoming a party of angry people afraid of losing what they have.
He's right. Even former NPA mayor Sam Sullivan, the man who forced an unnecessary four-week strike, didn't try to expand expensive and wasteful contracting out.
But that's where this NPA is headed.
And that makes the choice for Vancouverites perfectly clear.
It's a choice between the strong leadership of councillors like Geoff Meggs, and the entire Vision team, taking Vancouver forward.
And the narrow backwards interests of the NPA's Peter Armstrong.
We need to have strong, clear voices that support working and middle class people on Vancouver city council.
Geoff Meggs is that guy.
Now is the time for us to stand up for a person who has long stood up for us -- and cast our ballot on Nov. 15 for Geoff Meggs and the Vision team.