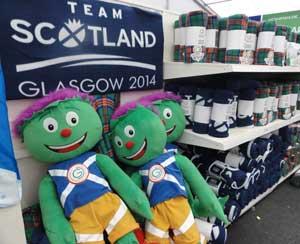 An enduring image of the closing ceremony for the Glasgow 2014 Commonwealth Games was not the tents from which the athletes of 71 nations emerged on the field of Hampden Park, Scotland's national soccer stadium (though a novel idea).
Nor was it the parade of civic workers and their vehicles, such as a garbage truck and street sweeper, on the track where Jamaican Usain Bolt had won a gold medal the night before.
Nor was it the performances of 1960s Glasgow pop singer Lulu or 1980s Australian pop singer Kylie Minogue.
It was the folks in suits in the royal box, who rose from their comfortable chairs and danced to Minogue's hit "Can't Get You Out of My Head." On the far right, United Kingdom Prime Minister David Cameron. On the far left Alex Salmond, Scotland's first minister. Four people, including Prince Edward, were situated in between.
Had the dance-off been a medal event, Scottish National Party's Salmond would've defeated the stiff Tory easily. A month-and-a-half later, on Sept. 18, only one will be dancing. The 4.28 million eligible voters aged 16 and over in Scotland will have the right to decide one simple question: "Should Scotland be an independent country?"
And if Scotland goes its own way, David Cameron may look back on last summer's Commonwealth Games the way a second place sprinter rues glancing back and letting the closing competitor streak past. For the Games had more the feel of celebration of what is distinct and special about Scotland, than how much Scotland depends upon London's benevolence.
As a parade of recent opinion polls puts one side ahead of the other, Cameron has warned that a majority yes vote urged by the Yes Scotland campaign would "not be a trial separation, it would be a painful divorce." A grab bag of names, from Stephen Harper and Richard Branson to David Beckham and Bob Geldof, have voiced support for the anti-independence Better Together coalition.
But will Scots listen to a foreign politician closely allied with the U.S., a billionaire playboy, a soccer player who failed to lead England to a World Cup final or an aging Irish rocker still trading on his 1985 Live Aid charity concerts?
"The Foreign Office has asked everyone and their auntie to come out and back the Union. It's the sign of a campaign in disarray," Salmond told the National Post.
Who lost Scotland?
The stakes are high for Cameron. Not only would the 307-year union dissolve, but his tenure in 10 Downing Street would be closer to ending. Home rule from Edinburgh would replace Westminster, but first the complex three centuries worth of economic, political and cultural ties would need to be unwound without causing hardship for either party. Easier said than done, but not impossible according to Salmond and his supporters who call it a once-in-a-lifetime opportunity.
If Scotland votes "aye," this summer's Games of the former British Empire, the biggest event in Scottish history, will have played a role. A further example of how mega-events can be exploited for political gain.
Salmond came to power May 16, 2007, as the minority government leader of Scotland's parliament, just under six months before Glasgow was named host over Abuja, Nigeria. The Scottish National Party won a majority in 2011 and quickly set the wheels in motion for the referendum on departing the union, meanwhile venues were being built or renovated and streets improved for the Games.
Scottish athletes won 53 medals, including 19 gold, for a fourth-place finish. That's more gold than India's 15. A best-ever result for the lads and lasses of the Highlands and the Lowlands.
Glasgow was the centre of the Commonwealth, hosting twice as many athletes as at the Sochi 2014 Winter Olympics, but half as many as the upcoming Asian Games in Incheon, South Korea. So what if Bolt wasn't fond of the Scottish summer weather. Overloaded subway trains had Glaswegians a tad unhappy, but the main complaint of the London Games -- empty seats -- was not echoed in Glasgow.
Banners reading "humanity," "destiny," "equality," and "legacy" were carefully hung at the entrance of Glasgow city hall, where a lone bagpiper greeted visitors to a reception on the last Friday of the Games. A building wrapped with a pink billboard with white letters "People Make Glasgow" towered above George Square as a line snaked through the Games superstore. Clyde the Thistle mascot dolls were the hottest item. Others posed for selfies with the giant green G in the square, few, if any, seemed to notice the Orwellian Community Safety Glasgow mobile CCTV van parked by the sidewalk. A few blocks to the west, Buchanan Street was awash with people and buskers.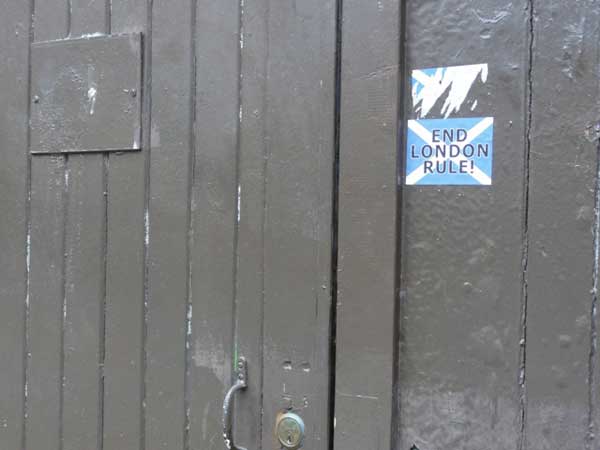 Newspaper hawkers were flogging the day's Herald newspaper with a special bonus "Tartan Jimmy Hat" -- a tam with orange-wig that became hot with some tourists. True Scots were roaming the streets and attending events wearing kilts of their clan's tartan.
The $1.026-billion party in what was once the second city of the British Empire drew 5,000 athletes from 71 nations to compete in 18 sports from July 23 to Aug. 3. It was the biggest event in Scottish history and biggest since London hosted the 2012 Olympics. It was meant to showcase the once industrial city's transformation from a city once notorious for gang violence.
Once one of the world's top shipbuilding sites, it sprang to prominence as a tobacco import hub until the U.S. went independent in 1776. Whisky remains big -- hey, it's Scotland. But times are changing. Some of the old River Clyde shipyards are now public spaces -- the Scottish Exhibition and Convention Centre, Clyde Auditorium (a.k.a. the Armadillo) and SSE Hydro arena formed the hub of Games' activities.
Glasgow is growing a high-tech industry and talk has accelerated about building a film and TV studio to draw productions away from London and compete with Belfast. First-time visitors to Glasgow may have been vaguely familiar with some of its streets, which have doubled for London (Fast & Furious 6), Philadelphia (World War Z) and San Francisco (Cloud Atlas).
Scotland, Inc. on display
The Games allowed Scottish sponsors to showcase their wares, such as AG Barr, the maker of the orange caffeinated soft drink Irn-Bru, Scottish and Southern Energy (SSE), temporary power supplier Aggreko and train and motorcoach company FirstGroup.
Scotland also has taken a bold step into alternative energy. Glasgow and its surroundings, home to 1.75 million, are powered, in-part, by the massive Whitelee Windfarm, the U.K.'s biggest land-based collection of turbines with 215 windmills.
The opening ceremony at Celtic Park stirred the Scot's soul, with Rod Stewart headlining, dancing tea cakes and even Scottie dogs wearing the names of Commonwealth countries, escorting the teams into the stadium. It may have been the last of Queen Elizabeth 2's reign. Even she tried to make herself less staid, but walking behind two Australian field hockey players in the process of taking a selfie.
Ibrox Stadium, home of Celtic rival Rangers FC, hosted the biggest rugby sevens tournament in the Olympic-bound sport's history.
Most Scots at the Games quietly waved their saltire or lion rampant flags to cheer for the home team. While one had to actively look to find Yes and Better Together signs in central parts of the city during the Games, the residential Prospecthill Road walk to Hampden from the Mount Florida train station was a different story.
At the games they hosted, Scotland's athletes won four more gold medals than populous India's and collected 11 more total medals than South Africa. That doesn't mean they could do the same at the Olympics representing an independent country. But this Commonwealth Games wasn't just about Scottish athletes owning the podium. It was about creating a pulpit from which to rally a sense of national pride. A far bigger game was afoot, and the winners and losers will be known on Thursday.