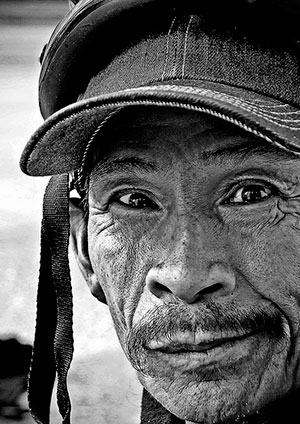 We've heard a lot about government spending recently. The Liberals released their "spend-o-meter" charting the supposed overspending of NDP promises, and the NDP's response has been to assert their careful spending. What neither of them are saying is that government spending has the potential to be an investment for British Columbians. It can rebuild the social supports that British Columbians need, improve economic productivity and save money in the long-term.
The fact is that poverty is costing us billions in this province. Higher public health care costs, increased policing and crime costs, lost productivity, and foregone economic activity add up to $8-9 billion per year. In contrast, the estimated cost of a strong, comprehensive poverty reduction plan once fully phased in over a few years is $3-4 billion per year. Let's stop mopping up the floor and fix the hole in the roof.
British Columbia has the highest rate of poverty in Canada, but is one of the last provinces left without a poverty reduction plan. 510,000 people live in poverty in B.C. and 87,000 of those are children. To address this crisis, a poverty reduction strategy needs to set out a plan with legislated targets and timelines to boost the incomes of low-income households and provide much needed public goods, like social housing, universal child care, training and education, and preventative and community health care.
Where the four top parties stand
Given this, what are the commitments from the four main political parties -- Liberals, NDP, Conservatives and Greens -- to address poverty? There is not enough space to go into detail here -- for that, you can read their platforms on their websites -- but here are some brief insights into their approaches.
The Liberals state that their 'Jobs Plan' will tackle poverty but it does not address barriers to employment such as lack of child care. The NDP promise to introduce a poverty reduction plan with legislated targets and timelines, which is good news. But their target to lift 8,400 children out of poverty over 4 years, less than 10 per cent of those currently living in poverty, is inadequate. The Greens aim to end poverty through a Guaranteed Livable Income combined with comprehensive programs. The Conservatives recognize the need for higher wage jobs and "a strong social-safety net" but provide no details as to what that would contain.
The Liberals claim that child poverty has decreased by 45 per cent since 2003. This misses the significant fact that it increased by 35 per cent in the first 2 years the Liberals were in power and that B.C. remains worse than most other Canadian provinces.
The Liberals' "Job Plan" is not enough to tackle poverty. Most poor people already have a job in the paid labour force. According to the latest Child Poverty Report Card from First Call: BC Child and Youth Advocacy Coalition, 43 per cent of children living in poverty in B.C. live in families with at least one adult working full-time for the whole year, and the majority live in families with at least some paid work. HungerCount 2012 shows that 16 per cent of households accessing food banks in B.C. last year had income from current or recent employment.
The NDP would take some steps called for by the BC Poverty Reduction Coalition. Most importantly, if they form government in May, tabling poverty reduction legislation will be a priority.
The biggest piece of the NDP's plan is the BC Family Bonus, which would be provided to all low-income families, both those on welfare and those in the low-wage workforce. It targets those families that most need it, those who earn $66,000 or less, while the Liberals' benefit would be provided in full for families earning up to $100,000 per year and is then phased out up to $150,000. The Family Bonus also has a broader mandate, covering families with children under 18, not merely those under 6 as the Liberals' tax benefit would.
The NDP have also promised to address the inaccessibility and unaffordability of child care by increasing spaces and reducing fees by 20 per cent for infant and toddler spaces. The Liberals have made a commitment to increase spaces but have not addressed the skyrocketing fees. As the Coalition of Child Care Advocates state in their platform analysis, the "commitment to reduce parent fees is a small but significant step that moves the province towards the child care system that British Columbians have said they want and need -- the $10/day Child Care Plan."
In terms of post-secondary education, the NDP have committed to needs-based non-repayable grants for students and the Liberals would provide a one-time $1,200 contribution towards a Registered Education Savings Plan for children born since 2007. While the NDP's approach will improve accessibility for low-income students, neither will address record-high tuition fees and student debt. In contrast, the Greens have promised a similar grant program, as well as reducing tuition fees by 20 per cent and eliminating the interest on student loans (to be phased in over 5 years).
The NDP situate the lack of mental health supports as a major contributor to poverty and promise an investment in mental health and addiction treatment and outreach, in particular for children and youth. They also commit to expanding home support and community care for seniors, people with disabilities, and those living with chronic conditions, and would establish an independent seniors advocate as per the B.C. Ombudsperson's recommendations. The Liberals promise to work with partners to provide more addiction spaces, new hospice spaces and additional home support for seniors.
The Greens recognize the social determinants of health and are committed to an approach to health care focused on prevention and community services. They promise to phase out MSP premiums, a flat tax that only British Columbians pay and that adversely affects low-income families.
The Conservatives highlight that the Liberals health-care spending per capita is below the national average and "support the concept of a strong publicly-funded health system" but no specific details are given.
Income assistance needs significant boost
Neither the Liberals nor the NDP have committed to addressing the inadequacy of income assistance.
The Liberals introduced some marginal improvements to the welfare system in October, such as reinstating the earnings exemption of $200 for single people and increasing it for people with disabilities to $800, but have made no commitment to addressing welfare rates, which have been frozen since 2007. They also increased the three-week wait to access welfare to five weeks, and the NDP have made no comment on this punitive measure, which has already caused evictions and homelessness.
The NDP commit to indexing welfare rates, doubling the earnings exemption for people without disabilities to $400 and re-introducing the child maintenance exemption up to $100, but the promise to raise the rates by a mere $20 per month in 2 years is completely inadequate. As Raise the Rates highlight, the "total $630-a-month welfare rate won't be enough to allow single people on welfare to both rent a cheap place to live and buy nutritious food."
In relation to housing, a recent analysis from the Canadian Centre for Policy Alternatives shows that the Liberals have provided just over 400 social housing units per year over the last eight years. In their platform, they have made no new housing commitments.
The NDP platform includes building "up to 1,500 units of affordable non-profit, co-operative and rental housing for low- and moderate-income families, seniors and individuals each year by leveraging the existing $250 million Housing Endowment Fund to support partnerships and equity contributions with local governments, the private sector, and the non-profit and co-operative housing sectors." Notably, up to 1,500 units sets that as the maximum, implying less may be built per year, and even 1,500 falls far short of what's needed to keep up with population growth and reverse the homelessness crisis. The financial commitment is inadequate and would not be used to build directly but combined in partnerships with private developers.
The Green Party promises to commit one per cent of the annual provincial budget (or about $450 million per year) to solve the housing crisis, as well as advocate for a national housing strategy.
The centerpiece of the Greens' approach to addressing poverty is a Guaranteed Livable Income. While this has the potential to lift people out of poverty and replace the current bureaucratic, punitive welfare system, caution must be taken with a GLI. Most significantly, minimum wage legislation is still necessary, not "irrelevant" as the Greens state, because business must play a role in providing adequate incomes for people. If there is no minimum wage, businesses may pay very low wages, leaving the public to pick up most of the bill through the GLI program.
It is clear that whichever party wins the upcoming election, much more work remains to be done to convince our political leadership to implement a strong poverty reduction strategy that will make a real difference in people's lives. So talk to your local candidates in the next week, vote for the party that best addresses your concerns about poverty in B.C, and then join us after May 14 in advancing the call for a fulsome and ambitious poverty reduction plan.