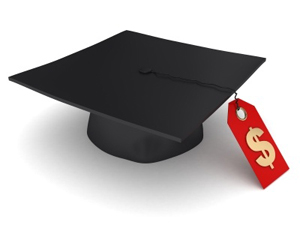 When Don Drummond released his report on Ontario's funding of public services last month, a hallelujah chorus went up from provincial and national media. At last someone had strong ideas about controlling government debts and deficits.
As a retired college instructor, I paid most attention to Drummond's views on post-secondary education (PSE). Now that B.C.'s budget is in, I can see a pattern. Drummond recommends a 1.5 per cent cap on post-secondary spending; the B.C. Liberals are trimming that item by about one per cent. Even as austerity is losing its charm in Europe and the U.S., politicians are taking it up in Canada like the latest fashion.
To his credit, Drummond is a clear, forceful writer. But that just exposes his limits as analyst of the real role of PSE in Canadian society. An economist, he starts his chapter on PSE by assuming that its only purpose is economic:
"In this increasingly global marketplace, post-secondary education (PSE) remains a vital asset for Ontario, as over two-thirds of all new jobs in the province are expected to require PSE."
Drummond doesn't say who expects this requirement, or what he means by "new jobs." High-tech? Fast food? Replacing retirees? But PSE to him is clearly "students' preparation for the workplace," with no airy-fairy blather about intellectual growth or scholarship.
I'm very familiar with this attitude, because I spent 41 years preparing my own students for the workplace, right down to writing resumes and preparing for job interviews. It was great fun, and I loved it. But for the vast majority of my students, it was an expensive waste of time.
Terrifying my students
We now take PSE for granted, as just one of those steps in life that almost everyone takes. And God help those who don't take it; I used to terrify my students with StatsCan data on the incomes of those with just a high school education.
But half a century ago, most people thought no more about going to college or university than they thought about becoming professional hockey players or concert pianists. It was fun to daydream about, but reality was a pretty good job in the mills or on the fishing boats. And you didn't even have to finish high school to get it.
In B.C., that began to change in the 1960s. The W.A.C. Bennett Socreds built Simon Fraser, and BCIT, upgraded the University of Victoria, and adopted the recommendations of the 1962 Macdonald Report to create a system of community colleges. The Barrett New Democrats expanded the colleges dramatically in the early 1970s.
That was just about when the postwar golden age was drawing to a close. Jobs were getting scarce, and employers increasingly demanded more than just Grade 12 graduation. We in the colleges learned that recessions were mixed blessings for us: Unemployed adults (especially wives and single mothers) enrolled to improve their employability. But recessions also meant austerity budgets, with more students in every classroom.
A subsidy for employers
Probably without meaning to, governments turned PSE from a benefit to young people into a multi-billion-dollar subsidy for employers. Rather than train their own workers, employers expected us to do it. And rather than train young scholars, we gladly did as were told.
This was not out of our affection for B.C. capitalism. We did it because it meant work for us.
Like any bureaucratic organization, post-secondary is only indirectly concerned with its ostensible purpose. Its overriding goal is to create more work for its members. A program that enrolls more students gets more money and hires more teachers. A program that loses students is doomed. Its faculty and staff risk losing their jobs, or bumping into another program -- taking others' jobs.
This expand-or-die attitude is ingrained in the culture of colleges and universities, and it has flourished for over half a century -- at least since the post-Sputnik boost to U.S. education, which Canada picked up on a few years later. B.C. governments since the restraint era of the 1980s have increasingly driven PSE to deliver more grads at less cost. (Drummond is also a fan of "efficiency.")
This trend was easy to encourage as long as the 18-to-24 cohort kept growing. While they rarely discussed it openly, most Canadians (and Americans) found their economic security growing precarious. Mom had to go back to work to help pay the bills. Worse yet, middle-class educated families faced the prospect that the kids would do less well than their parents. This was the first omen of today's intense income inequality.
Marketing education like condos
Hence the relentless push into PSE, especially job-focused PSE of the kind that Drummond advocates. People majoring in art history or anthropology were scorned, at least until they got smart and re-enrolled for marketable skills. And as Drummond notes, students and their families may scream about rising tuition, but they still pay.
But it's never enough to sustain the vast superstructure of expanding colleges and universities, which market themselves like hot new Vancouver condo developments. Like condos, they promote lifestyle at least as much as learning. Price is no object when students will mortgage themselves. And like condos, PSE is eager to sell itself to overseas buyers. Foreign students, after all, pay the full costs of their education, creating a cash flow that also supports local students.
Attracting that foreign market is one reason why the Campbell government turned a lot of our community colleges into "teaching universities" in 2008: foreign students, as driven as everyone else by the need to get a good job after school, want to list university education on their resumes.
Demographically, this is simply unsustainable. The community colleges were first designed to take the pressure off UBC. Now UBC and the colleges compete for warm 18-year-old bodies. As the 18-to-24 cohort dwindles, the competition will turn cutthroat.
Meanwhile, everyone is caught up in an extended paper chase: in tourism, for example, a two-year certificate was once enough. Then tourism students started enrolling in bachelor's programs, and now master's programs are available. This expands the cohort to the 30-somethings and gives a new meaning to "lifelong learning."
Drummond hints at "differentiation" as a solution for Ontario, making a clearer distinction between academic university programs and job training in other PSE institutions. But B.C. could go much further, and perhaps set a trend for North America.
Raising the bar, lowering the cost
All that's needed is to raise the bar for PSE and employers alike. Capilano University, for example, requires a high-school GPA of just 60 per cent. UBC wants 70 per cent, though some programs are more demanding. The University of Northern British Columbia requires a GPA of 65-75 per cent. SFU wants 80 to 90 per cent.
Suppose we set the admission GPA at 95 for research universities. The same for teacher training programs, making them more like Finland. Set the GPA at 90 for "teaching universities" and colleges. No GPA, no admission.
Meanwhile, tell employers to start training their own people. If need be, provide a temporary subsidy to encourage them to recruit workers straight out of high school or after dropping out of post-secondary.
This step would of course shock the system while shrinking it. It would render much of the PSE professoriate redundant. High schools would have to force-march their students to the kind of competence that Europeans take for granted. The temptation to inflate grades could be blocked by an outside agency administering Grade 12 exams.
Parents would be terrified at the thought of their children never getting beyond Grade 12. It might be some consolation if their kids have the choice of a social-service year or two, leading to a university scholarship.
Students who meet post-secondary entrance requirements would also get the chance to cut a deal with the government: in exchange for good grades and on-time graduation, they could expect low tuition plus a relevant job or subsidized post-graduate study.
Job training for scholars
University would still be job training, but the job would be scholarship, as it used to be. Colleges and vocational schools would focus on trades and technical training. High school would again qualify young people for plenty of jobs, preparing them for training by their employers.
Perhaps this sounds elitist, but "elite" means "those chosen." We have chosen to teach some brilliant young people. But we have also chosen many to be exploited for their government per-capita funding and their tuition fees. Then we flunk them when they become inconvenient. The professoriate has studiously avoided facing this ethical issue for decades.
In any case, we usually prefer to choose the best teachers and the best scholars, not to mention the best hockey players, basketball players, plumbers, and electricians. For one thing, the best usually deliver the highest return on investment.
Don Drummond really offers only a cheaper way to do something that doesn't deserve to be done at all. A serious education system would cost less and actually produce smarter, better trained, and more productive workers than the present system.
It might sound elitist, but it would actually be more egalitarian, and happier, than what we have now.