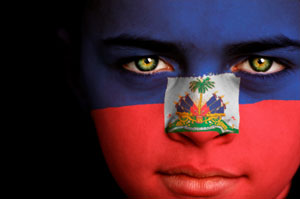 Enough is enough.
The January 12 earthquake has only made life in Haiti that much worse, and we really can't go on staring at the Haitian disaster the way we have for generations.
If no one else is going to do anything for Haiti except offer condolences, Canadians had better step in -- if only so we can sleep at night and look at ourselves in the mirror the next morning.
This is a country that won its independence long before we did, and had to fight imperial France to do it. Ever since 1804, Haitians have struggled to maintain that independence in the face of recurring American occupations and meddling -- and in the face of the world's ingrained racism against a black nation.
Haiti is now a country of just over 9 million, most of them desperately poor and half of them born since 1990. Sixty out of every thousand Haitian newborns die, compared to just five Canadian babies. Our life expectancy is 81 years; Haitians can expect to live just 60 years. Barely half of all Haitians are literate, compared to 99% of Canadians.
Environmentally, Haiti is a catastrophe; you can see its border with the Dominican Republic, because Haiti's clearcut hillsides suddenly stop and the Dominican Republic's forested mountains suddenly begin.
According to Wikipedia, just over 100,000 Haitians live in Canada, 90,000 of them in Quebec. They were lucky to get here, when thousands of their compatriots drowned trying to get to Cuba or Florida. But our Haitians have given us a Governor General, and they could give us much more if we were willing to invest in them.
A decade's commitment
Suppose we offered the government of Haiti a 10-year partnership: Between 2010 and 2020, we would pour money, people and resources into Haiti in an effort to bring the country into the civilized world.
We already provide some Mounties to train the Haitian cops, but this would be a far more ambitious project.
Never mind Afghanistan, which isn't even in our hemisphere. We'd put a couple of regiments into Haiti to maintain order and help build a real infrastructure. French-speaking soldiers would work effectively with the locals, and many Haitian-Canadians (who "speak Creole like a rat," as the Haitians say) would help them.
We'd also pour Canadian educators into Haiti to rebuild the country's schools and to recruit its best and brightest students for our own universities, all expenses paid. As those students graduated, we'd ship them home to meaningful jobs, where they'd work as part of a growing network of Canadian-trained experts.
Meanwhile our environmental and agricultural experts would go to work on rebuilding Haiti's shattered countryside -- reforesting the hills, restoring the farmlands, cleaning the rivers, finding new energy sources in wind or water. And our medical experts would get into the trenches to fight infant mortality, AIDS, and all the other ills that Haitian flesh is heir to.
If we adopted such a policy, by 2020 we could anticipate a larger and happier Haiti: More of its children would live past their first birthdays, and more adults would see their seventies. The lost forests would be on their way back. Fewer Haitians would be drowning off the Florida coast, and more would be graduating from Université du Quebec à Montréal.
We could also anticipate a Canada respected across Latin America -- a country that has thrown itself into saving a neighbour, with no thought of imperial reward. We would understand our hemispheric neighbours far better than we do now, and would take less criticism over our investments in South American and the Caribbean. (They'd be begging us to move in.)
And the Haitians we taught here would have much to teach us in return -- about the way billions live in the impoverished nations, and how we might make their lives, and our own, richer and more peaceful.