A barren outcrop in Hong Kong became the home of 53,000 refugees who fled China in the late-1940s. Civil war raged on the mainland, and the refugees built their own community in an area of the British colony called Shek Kip Mei, literally "Gorge's End." It was a shantytown of shacks made from scrap wood, rocks and sheet metal. Some even lived in caves in the hillside with no electricity, no water, and, in some cases, no furniture.
The informal settlements stuck around for a few years, but on Christmas Eve in 1953 a careless resident broke a kerosene lamp and six villages of shacks burned down in 10 minutes. The blaze bloomed into a six-hour inferno that ravaged Shek Kip Mei and left the entire shantytown community homeless.
A tragedy for the refugees, but one that pushed Hong Kong's colonial government to act. And from the ashes, one of the world's most robust public housing authorities would be born.
Mei Ho House
I stumbled upon the Hong Kong government's first public housing estate by accident.
I was hiking Shek Kip Mei's rocky Garden Hill, unaware of the area's history beyond noticing that the housing blocks looked older than most of Hong Kong's.
But at the end of the hike, waiting at the foot of the hill, was a handsome six-story housing block. From above, it was shaped like a capital letter "H". A tiled courtyard — the space at the bottom of the H — beckoned, overlooked by tidy windows and verandas.
The concrete parapet walls were dressed in a clean coat of pale orange paint, and black letters against the orange in both English and Chinese announced the name of the block: Mei Ho House.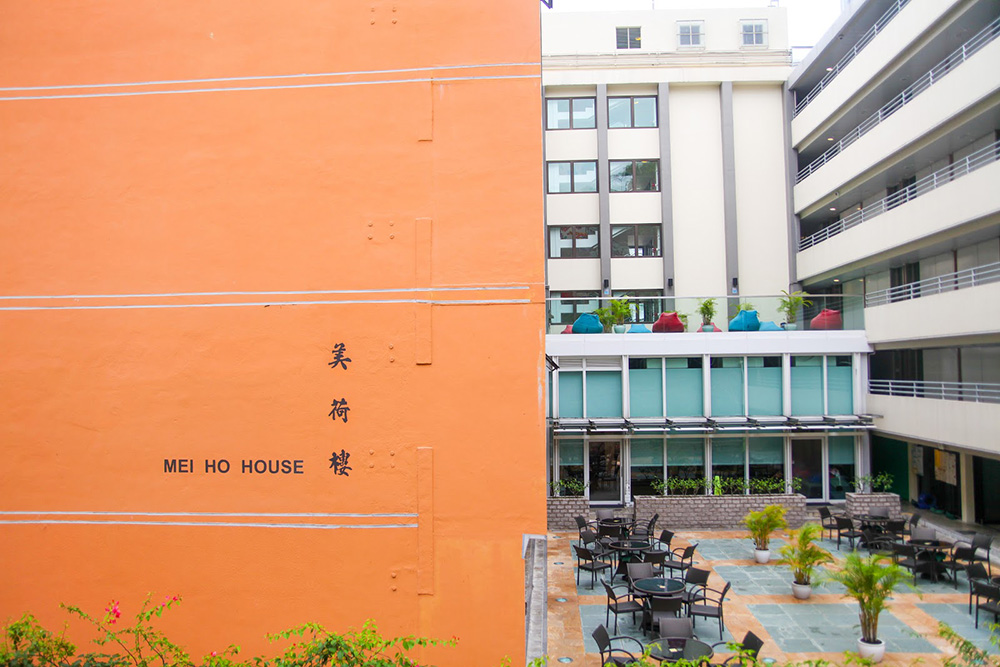 It was the only block that remained from the original 1953 Shek Kip Mei Estate, the colonial government's first foray into public housing. Since the 1920s, Hong Kong had wanted to build public housing due to the influx of newcomers from mainland China, but didn't have enough money as a result of the economic downturn.
Mei Ho House was renovated in 2013 as part of heritage conservation efforts and is now a youth hostel.
"Do you like museums?" asked my local friend, who was showing me around. "There's one inside."
As a reporter and student of housing, I couldn't refuse.
Eyes on the veranda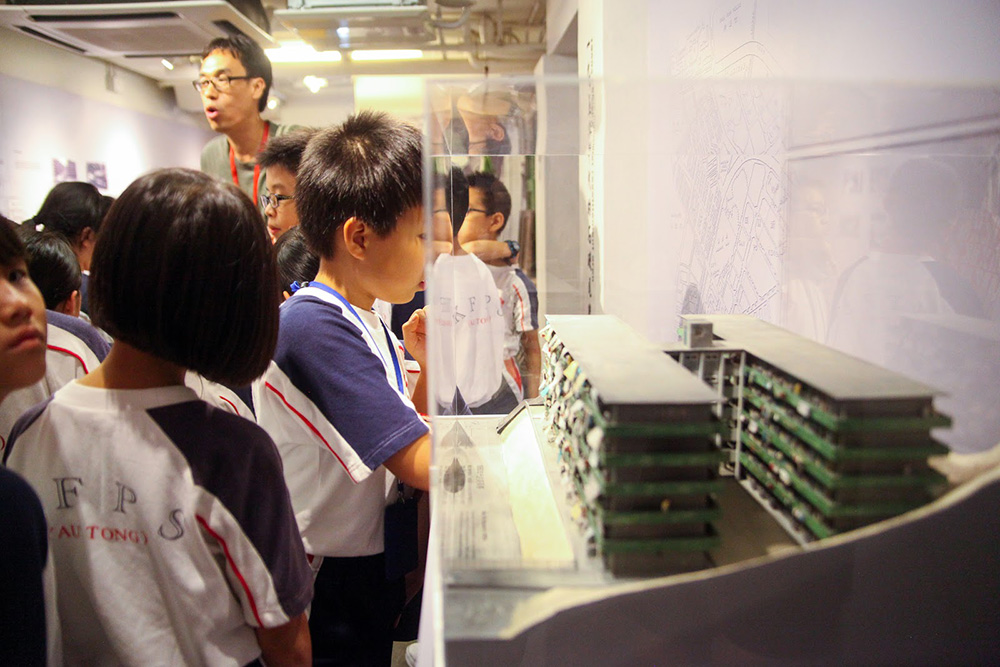 We walked in, and there was a group of some local students of housing. They were no older than 10.
"And nobody would ever lock their doors!" said their guide.
A tall, skinny man with glasses was telling the estate's history to a group of hyper elementary school students in uniform.
A girl's hand shot up. "But wouldn't people steal stuff?" she asked.
"Ah," said the guide, who was quite a motormouth, "if there was a thief, everybody would know who it was. See, everybody knew everybody. The mothers would always be talking about their kids.
"'Oh, my son got 95 per cent in school, how about yours?'
"'He only got 97 per cent in school, how about your daughter?'
"'Oh, I'm so disappointed, she only got 100 per cent in school.'
"They would talk about everything about their kids, so if there ever really was a young thief stealing in the block, everybody would already know about it because there would've been a parent gossiping about how their kid isn't doing well and has been stealing stuff."
The story amused the students, but was also a testament to the communal power of Hong Kong housing estates like Shek Kip Mei's.
The guide told a few more stories about community, while continuing to do voices and act out the dialogues.
When residents didn't have enough money for a meal, they would share, he said. "'You have some fish? Let me have some fish and you can have some of this soup I made.' That's how people did it," explained the guide.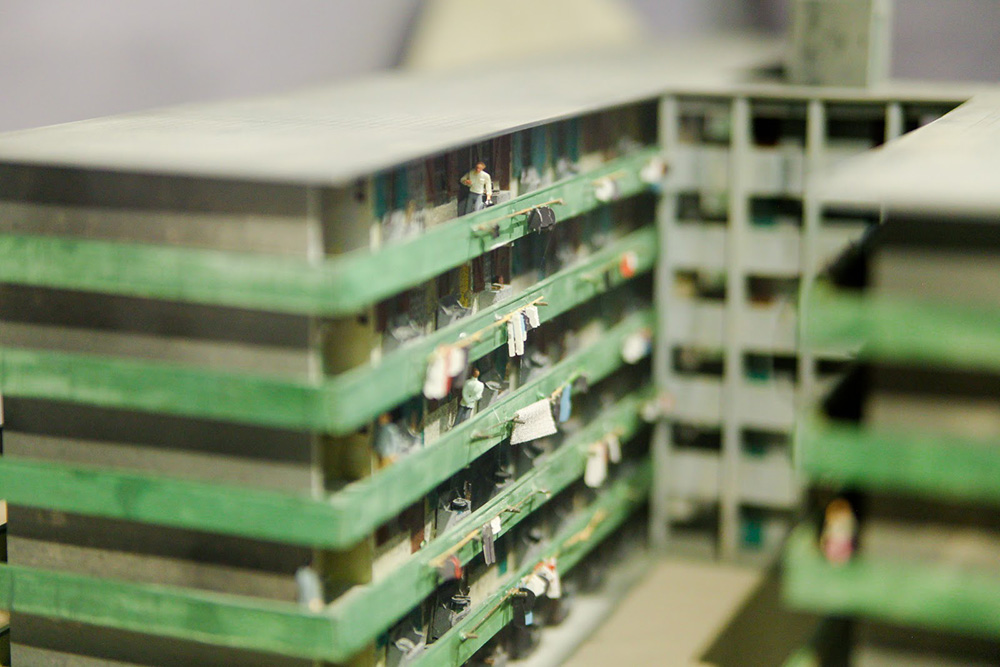 Young people returning home after school would have to walk down the block's veranda to get to their unit. The veranda, being quite narrow, forced them to greet every single one of their neighbours, making it take a lot longer to get home. The guide described the scene like this: "'Hi Mrs. Leung, how are you today? I have to go home now, bye.' 'Hi Mrs. Wong, good to see you, but I have to go home now, bye.' 'Hi Mrs. Woo, how are you? I have to go now, bye.'"
It was also common for neighbours to turn to one another for financial aid rather than banks.
At the time, units were required to have about 24 square feet per adult. Mei Ho House, six storeys, had 384 units that were for five adults each. And units did not include kitchens or washrooms.
The museum had replicas of each floor's communal washing areas, which were located in the middle bar of the H. Each floor only had three toilets for men, three toilets for women, and two water sources. Cooking took place in corridors.
Building communities
This first estate had the feel of a small village within a larger city. The Hong Kong government realized that easy access to everyday amenities would be important for the increasingly densifying city.
As the government continued to develop public housing estates, they intended that each one would "provide every convenience for its residents, from banks, markets to barbershops," according to a 1970s article from the South China Morning Post.
Both Queen Elizabeth and Margaret Thatcher visited housing estates when they toured Hong Kong in the 1970s. Thatcher praised the modern living conditions in the newer buildings, which were an improvement from older projects like Shek Kip Mei's (the Post has a photo from Thatcher's visit here).
And while Shek Kip Mei Estate offered cheap rental housing, government housing in Hong Kong later evolved to include purchasing programs as well.
The design of the estates themselves are based on a marriage of density, transit and amenities. You'd be surprised what you can find in one: churches, ping-pong tables, well-lit underpasses and greenery like community gardens and living walls. The government's housing authority devotes 20 per cent of new estates to green space, and one tree is planted for every 15 residents.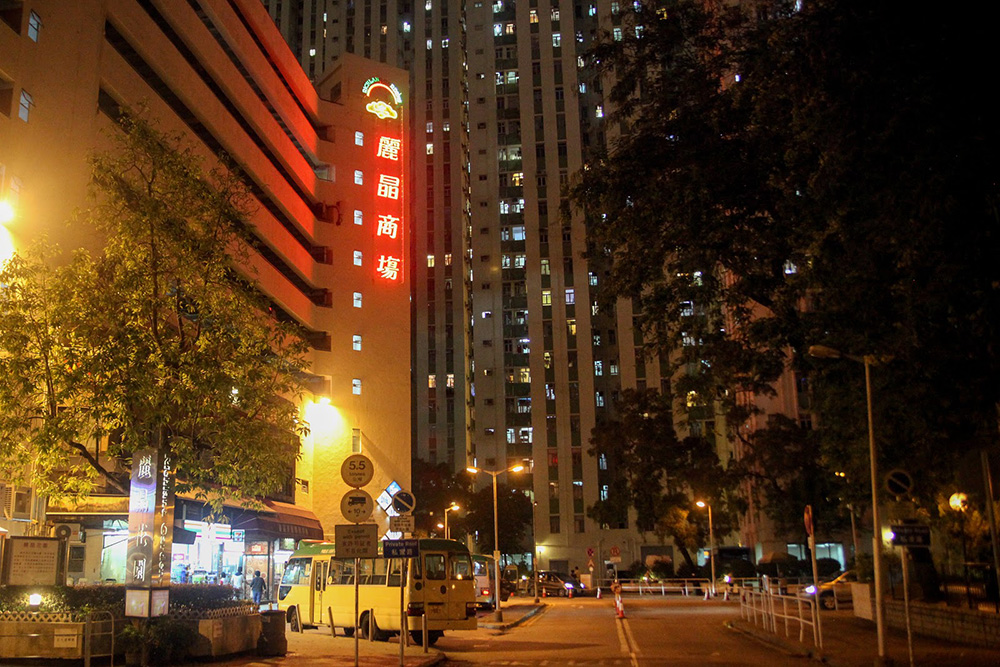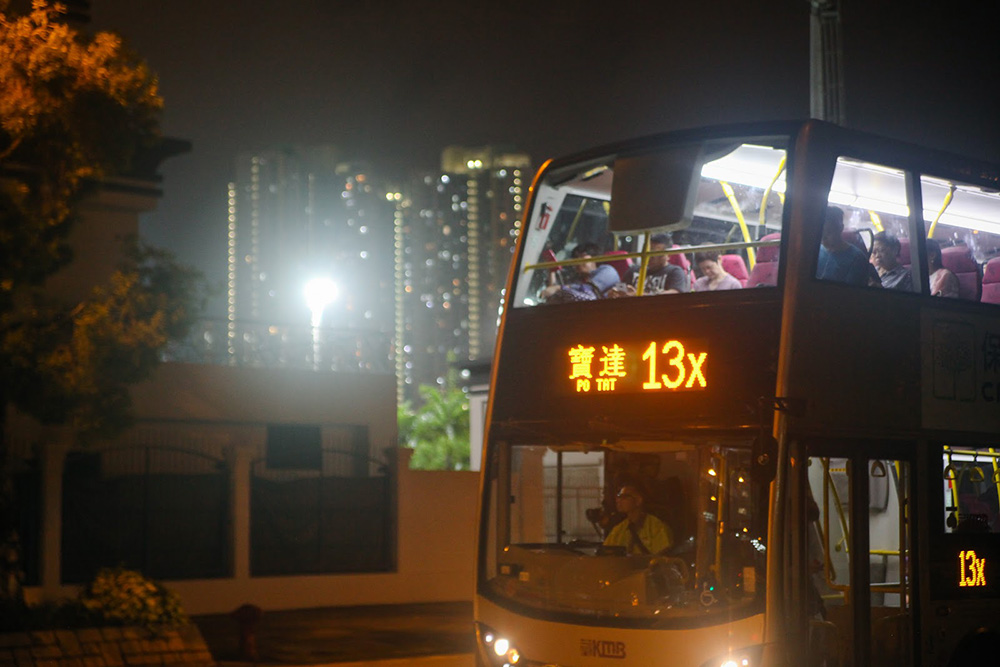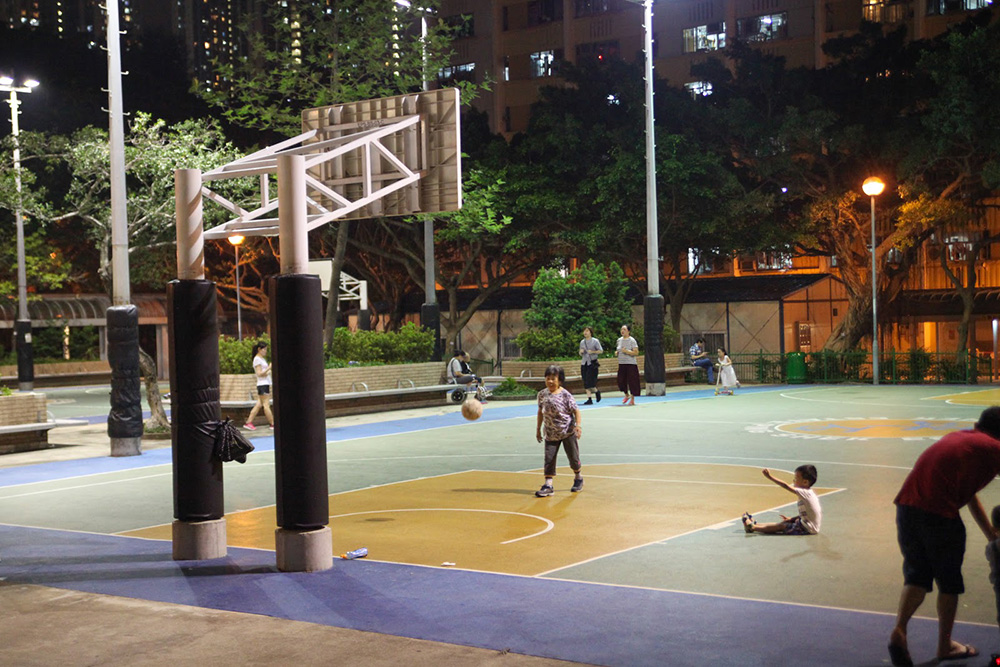 Hong Kong's lesson in how to build public housing communities is important for Canada.
Toronto, for example, saw a boom of 1,200 highrises between 1945 and 1984. Today, they house half a million people, mostly Toronto's immigrant and low-income residents. Unfortunately, these highrises lack amenities and are located outside of the urban core and away from transit.
And it's not just Toronto's problem. The dwellings that are most uniquely Canadian, in terms of "sheer numbers and popularity," are these suburban slab highrises, reported the Globe and Mail's urban writer Doug Saunders.
The City of Toronto took action to renew the neighbourhoods around those suburban highrises in 2008 with zoning changes to encourage commercial development. Shops and services started appearing in those tower neighbourhoods. Street life bloomed.
Housing in Hong Kong shows the kind of communities that can grow when residents' needs are met. I saw a lot of life simply strolling around these estates.
Stay-at-home moms chatted at the downstairs canteen after walking their children to school; servers would greet them by name. Buses stopped right at the bases of towers, ready to ferry residents to work. At lunch, students, often roughhousing, wandered into their local markets for food. Seniors exercised on outdoor fitness equipment just outside their highrises. One elderly woman I saw talked to everyone she ran into at the produce market — shopkeepers, neighbours she picked out in the crowd, and even me.