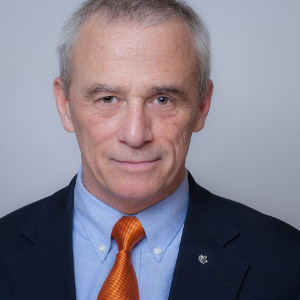 Pat Stogran says he uses the f-word too much, "but I don't give a fuck."
In fact, he wagers his gruff veneer is a "huge advantage" in the race to become the next leader of the New Democratic Party.
The retired colonel and former federal veterans ombudsman said he has what it takes to run the party because it needs a populist leader who understands the status quo isn't working for regular Canadians and can deliver outside of the realm of "politics incorporated."
Stogran has no bones about calling out other parties for "lying" or being "arrogant and entitled," as he describes Prime Minister Justin Trudeau.
And in Ottawa today, he will officially announce his bid for party leadership, joining MPs Charlie Angus, Niki Ashton, Guy Caron, Peter Julian and Ibrahim Bruno El-Khoury in the race to replace Tom Mulcair.
Stogran said in an interview yesterday that he recognizes not everyone will want him in the running for the party's top spot, but he isn't worried.
"I'm sure people don't want me in the race, and I'm sure there's all sort of obfuscation and gum-sucking and concern over it," he said.
Stogran said he's been ramping up his activism since his days as the veterans ombudsman, and his work helping vets challenge the government eventually led him to decide to run for NDP leader.
Though his work started with veterans, Stogran said he's also reached out to Indigenous communities and has come to realize that many Canadians are being shortchanged by government.
"I recognize that the problems that are facing veterans are actually facing Canadians at large," Stogran said. "It starts with a government that's ambivalent and intransigent. Incompetent really."
In the ombudsman position, Stogran said he saw firsthand the behaviours of government that cause people to reject status quo politics.
The marginalizing of regular Canadians means a populist movement is on the horizon in this country, he said.
But progressives can't allow such a budding movement to be swallowed up by the "hate and greed" of the Conservatives or the "lies and deceit" of the Liberals, he said.
Thirty years in the military
Stogran spent 30 years in the Canadian military before retiring and eventually becoming the first veterans ombudsman in Canada. The experience gives him leadership abilities, he said.
His extensive military service came with decorations, including a Meritorious Service Cross and a Bronze Star from the United States.
In 2007 he took up the ombudsman post, and the experience led him to write the book Rude Awakening: The Government's Secret War Against Veterans after he left the position in 2010.
The book details what Stogran said is Ottawa's "corruption and dysfunction" on the veterans' file and challenges Canada's image as a compassionate role model in the world.
Now Stogran said he sees the same problems permeating government and resents the government's lack of transparency with Canadians.
The Liberal and Conservative parties have trained Canadians to vote for them based on wedge issues that don't really matter, and both have demonized socialist values, he said.
He wants to work to end the cycle of Liberal and Conservative governments that win election using such tactics and said the NDP's path to victory is to be progressive, but also sensible.
Canadians already feel the pressure of too much government and the party needs to keep that in mind, he said. "I like to think I will bring a bit of a pragmatic edge to that agenda," he said.
"The Leap Manifesto is a great set of ideals that you should never sway from," he said, referring to a document released by Canadian progressives that calls for a restructuring of the economy and an end to fossil fuels.
"But to suggest that Canadians will ever, ever elect a government that is going to leap on those issues to the detriment of all else, Canadians will just write that off."
Supporting trade unions, maintaining a social conscience and doing away with the current free trade regimes in favour of fairer ones are all part of the NDP's path to government, he said.
After having missed the first few debates Stogran admits he needs to catch up, but adds the debates helped him make his final decision to run.
"I think the entire party missed the first two debates," he said. "I didn't see much leadership there."