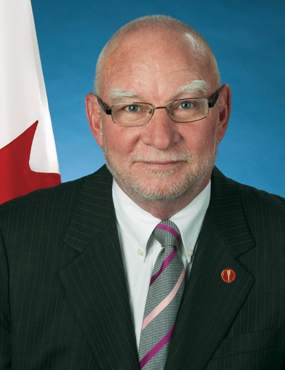 The former Vancouver mayor who oversaw the installation of the city's first open safe injection site says he intends to push for the legalization of opioids, even if it means introducing the legislation himself.
Senator Larry Campbell was elected shortly after the plan for Vancouver's safe injection site, Insite, was approved under outgoing mayor Philip Owen in 2002, and was in the city's top job as the site was established.
Campbell is a proponent of the so-called "Four Pillars" initiative, which advocates balancing harm reduction, prevention, treatment, and enforcement to help ease Vancouver's addiction troubles.
But although Metro Vancouver could use more safe injection sites, Campbell said Canada must go further to tackle its opioid problem as the fentanyl crisis spreads across the country.
"I'm beyond that now," Campbell said of injection sites, which he said keep people alive but don't address the underlying causes of addiction. "We should be actually supplying opioids to addicts within facilities."
After he finishes work on Bill C-37, which adds harm reduction to Canada's drug strategy among other measures, Campbell said he will set about pushing for prescription opioids for addicts.
He's prepared to do the "heavy lifting," such as committee work, to help draft a bill and submit it to the Senate where, if passed, it would be sent to the House of Commons.
"Maybe this is an instance where we need to start in the Senate," he said.
But first, Campbell said he wants to discuss the approach with federal Health Minister Jane Philpott, in whom he has "faith" as a minister who will listen to and consider the idea.
With 914 people in British Columbia dying of drug overdoses last year, and another 116 in January, Campbell said Vancouver's Downtown Eastside in particular has slipped into a situation "worse than the '90s."
During the 1990s, Vancouver was in the grips of another drug epidemic in the form of pure-grade heroin, but the city made progress to alleviate the problem through initiatives like Insite.
But the next decade under the previous federal Conservative government, which did not include harm reduction in its drug strategy, contributed to a decline of the area, according to Campbell.
Legalizing drugs for those in treatment or in facilities could help in a number of ways, Campbell said. The drugs they were using would be safer and they would not have to spend so much time looking for drugs or the money to pay for them.
"One of the things this disease does is you can't do anything except try to score. It's your whole life," he said. "You don't take care of yourself, you don't eat properly, you don't have a roof over your head."
In the pursuit of drugs, users can commit crimes and work in the sex industry, he said.
Taking away the need to find drugs every minute of the day means someone in recovery could instead see a doctor, get into housing, and start to get their lives on track, he said.
Such an approach is not new and has been supported by doctors.
Recently, another former Vancouver mayor (now MLA) Sam Sullivan put his support behind the push to legalize opioids.
Legalizing hard drugs has long been championed as a better way to deal with drug issues rather than criminalizing them.
The approach has been used for nearly three decades in Switzerland for heavy users with a long-time addiction. Studies showed the approach led to a decrease in drug-related crime and made drugs less accessible on the street.
The approach is not without its opponents, but Campbell insists they hold outdated views and the country is ready to move on.
He said people have a bigger problem with illegal drugs being used at safe injection sites than with the sites themselves, and that means it could be the right time to legalize opioids for those in treatment facilities.