[Editor's note: Tyee education and youth reporter Katie Hyslop recently spent two weeks in British Columbia's ruggedly beautiful, resource-rich and jobs-poor northwest, exploring both the promise of gas, oil and other mega-developments and their perils with dozens of teenagers and young adults. Find her series of reports here.]
When I arrived in Prince Rupert as part of my Voices from the Future tour of British Columbia's northwest, Mike McDowall wasn't there.
That's not unusual for an elementary school teacher in August. Besides, McDowall has family in Port Alberni, where he was vacationing when I pulled into the "City of Rainbows."
But over the phone, the Grade 3 and 4 French immersion teacher at &Eacutecole Roosevelt Elementary talked with me about how during the teaching year he combines his day job as an educator with a volunteer gig at the Prince Rupert Salmon Enhancement Society, and the hopes he harbours for the coastal city's next generation.
The Tyee: Are you from Prince Rupert?
Mike McDowall: No, I actually only moved to Prince Rupert in the last couple of years. I took a job opportunity as a teacher up there. I was born and raised on Vancouver Island, that's why I'm down here visiting family.
Do you do other volunteer activities with youth?
I became a board member on the Prince Rupert Salmon Enhancement Society, better known out there as 'the hatchery.'
Growing up we had lots of interactions learning about salmon — their habitat, and taking care of the environment. Obviously as a teacher, I like to pass that on, and when I moved up to Prince Rupert, one of the first things I noticed was they needed volunteers at the hatchery.
Looking at the hatchery as an educational point, I see the value of it, especially from an elementary standpoint. What better way to teach kids than to show them something that's right there in the community: salmon.
Was there a 'salmon guy' before you at the school?
Technically they've run salmon in the school [curriculum] before: a program where they come and bring the large aquarium into schools. That's been run through previous years through the hatchery.
We were lucky enough [at the hatchery] that we can hire a person part time to come in and do the schools. But since [volunteering at the hatchery] I've taken over the position of bringing salmon into the Grade 3/4 classroom and looking after the tanks.
You can take kids and in the fall go down and see salmon coming up the stream. In certain cases, you can pick them up, show [kids] a little bit about salmon ID, different parts. And obviously we raise our own eggs in the classroom, watch them through the entire cycle, get up to fry, and in the spring we go back down to the hatchery and release them.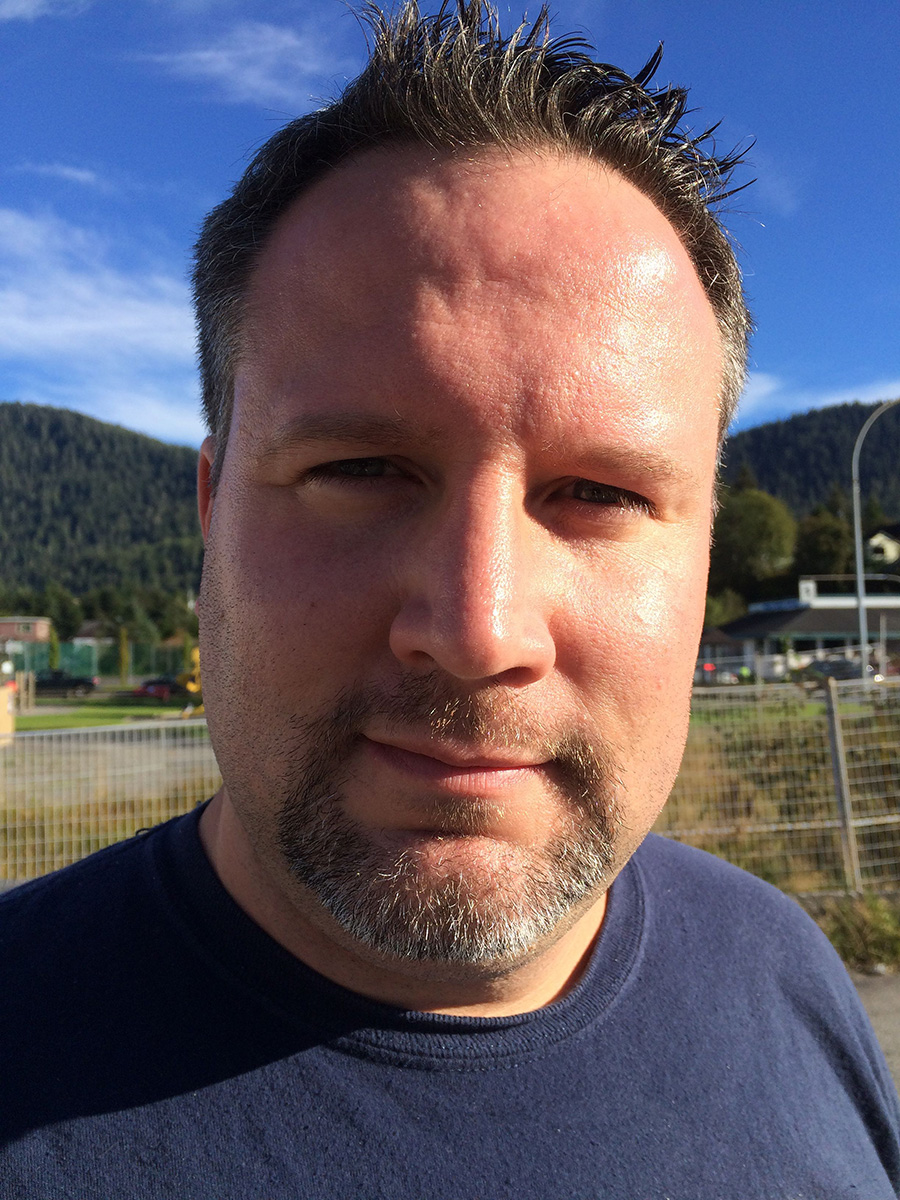 Down at the hatchery we can take them through a couple of modules, learning about habitat, what's good for salmon, and why it's good for salmon.
The kids take to it, that's the big thing. Anytime I've got a chance to get outside with children or youth, they like being outside.
That's one thing I've learned, especially living in Prince Rupert over the last couple of years, the kids are pretty strong: they're not afraid to put on a pair of boots and jacket, and get their hands dirty. They're happy to get out there and always ask lots of questions. It's a great experience.
What are the obstacles to expanding kids' access to the hatchery?
Especially in Rupert, the transportation factor. The school district doesn't really have too much money to spread around on bussing, especially for younger kids.
It's not so bad when they're older. In high school you can get them to walk to the facility, which is about 20 minutes. In the pouring rain it can be a bit tougher, but if you have a diligent teacher who's willing, they might do it.
Funding is always another one. The hatchery does have about half a dozen pairs of hip waders, but those would be the types of things we would look to provide for the kids: lifejackets, hip waders, gloves. We have some for a small number of volunteers, but when you're bringing in a class of about 20 to 25 kids, that expands it.
Other than that, the willingness of the teachers' is there for the most part. The students' willingness is always there.
It's [a case of] slowly and surely developing programs that find success. [The hatchery's] looking at plans to incorporate older children.
We kind of see the salmon-in-the-classroom program as a stepping stone. Then as they get older, there's always lots of work to be done around the hatchery, whether it's picking eggs, or cleaning tanks, or doing that kind of stuff.
We'd like to incorporate that into the curriculum, and the more you can do it, the better.
Thinking broadly about kids in Prince Rupert, what's your biggest concern for their future?
I think it's the balance between technology — which, again, if you look at the curriculum, it is definitely driving towards the use of technology and the Internet — with getting outside, enjoying nature, and taking it in for all it has to offer.
Something like an iPad you use in your classroom, or even a phone, and the powerful tool it becomes, because you can connect with so many different people from different places. There's tons of people who've got amazing interactive [videos] that explain complex processes a hell of a lot simpler than I can, in a way more interesting fashion.
But that being said, getting outside and letting the kid experience things first hand — nothing can replace that. Even the best interactive online or the best app you could possibly create.
What's your optimistic vision of their future here in Prince Rupert?
There's a certain amount of job opportunities for them, hopefully.
The one thing I've learned in my short time in Prince Rupert, I know there's a big hope and desire with LNG and stuff like that, but the driving force from my point of view is the port facility itself and the waterfront. The job opportunity there for those kids is huge, it's amazing.
I organized something in the spring with the port authority [to take students] down to the docks and have an outdoor day. We did it in celebration of World Oceans Day.
I talked to DFO [Department of Fisheries and Oceans] and the local search and marine rescue to bring some of their boats down there and talk to the kids about what they do for work, how they work with the environment, and give them some ideas about what they would like to do.
And next year I'm going to try and incorporate a couple of the First Nations, because I know they have their own local fisheries, boats and vessels as well.
My hope is that the port continues to grow. But there's a balance between that and environmental [protection]. It would be great to have some [areas] more accessible from town that allowed kids to the beachfront, to not only learn more about it but also to recreationally enjoy some of that, too.
My biggest hope and desire is that they stay in town, they can access job opportunities, and then get outside and enjoy all the beauty that Prince Rupert does have, because it has a huge amount of it.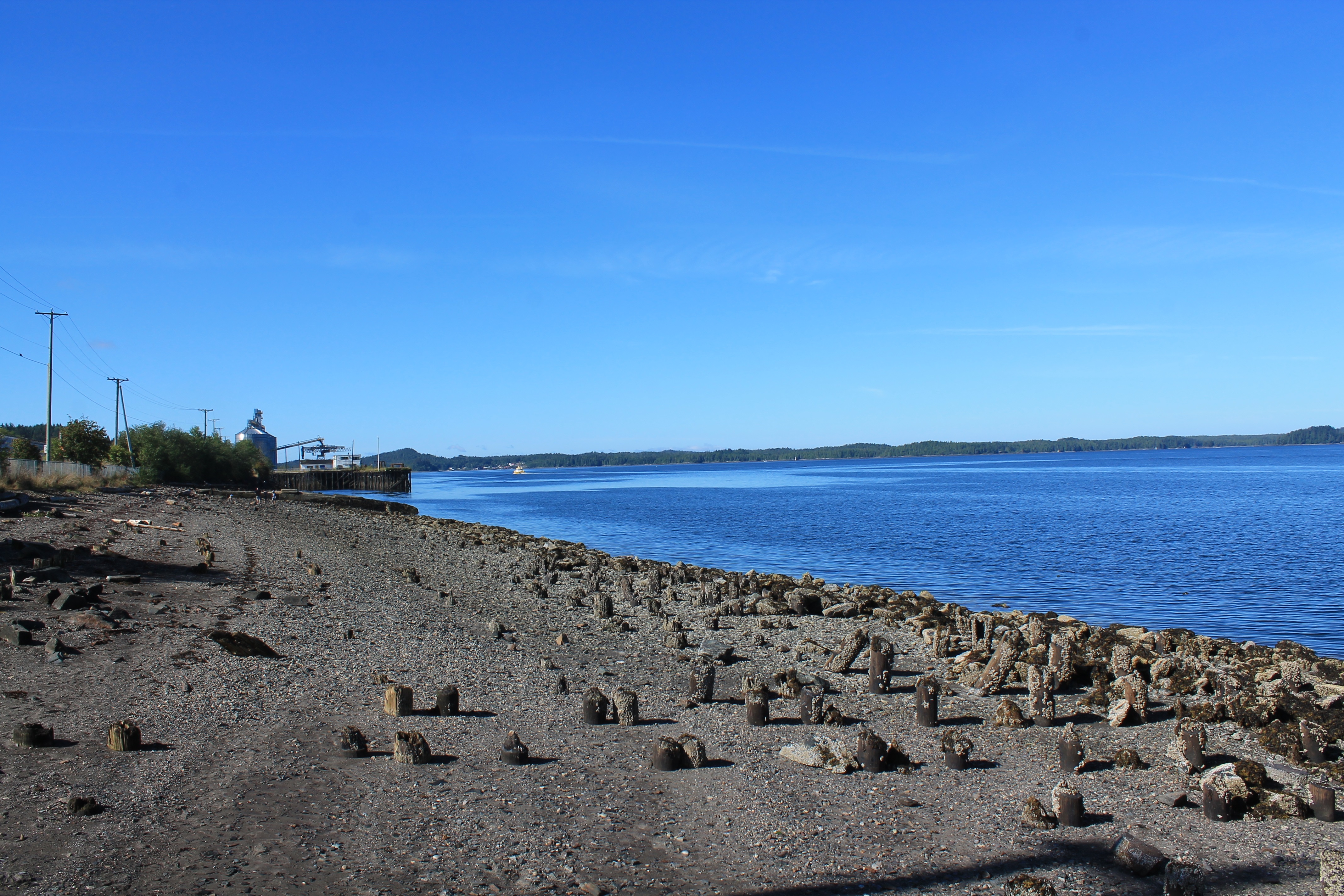 What would it take to make that optimistic vision a reality?
It would take a lot of co-ordination and co-operation between governments, local First Nations, and all sorts of people.
The waterfront is the focal point for the community and at the moment public access is next to impossible minus one small section, the Lightering Dock — this old beach which has a bunch of remnants from industry past.
It's got pilings and stuff from an old fire in the '70s, and come sunset time you see people go down there and enjoy the sunset because that's the only accessible place they have on the waterfront.
Obviously the waterfront is where a lot of money is made, and there are a lot of inquiries about extra space and making container ports larger. But there's a balance between that and people trying to use the waterfront for public reasons. Even if you want to go launch kayaks into the ocean, there are fewer and fewer spots to actually do that.
That's just from an outsider's point of view. And from an [educator's] point of view, those are the places I would like to take my kids to teach them about tides and things under rocks. But unfortunately more and more of it's becoming either privately owned or under the auspices of the Prince Rupert Port Authority.