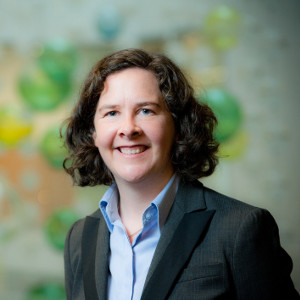 Alberta judges are having a bad day in the court of public opinion, and in the Court of Appeal.
An inquiry into Alberta Justice Robin Camp by the Canadian Judicial Council was only the start to the uncovering of problematic rulings by Alberta judges in three other sexual assault cases. In the past 16 months, Justices Michael Savaryn, Pat McIlhargey, and Keith Yamauchi have all had sexual assault cases overturned by the Alberta Court of Appeal due to issues with rulings based on outdated myths and stereotypes around sexual assault.
The cases echo controversial rulings in high-profile sexual assault cases across North America. Some of the overturned rulings were based on long-amended Criminal Code provisions on sexual assault and a failure to recognize the Supreme Court's assertion that stereotypes of sexual assault not be admitted as evidence.
But for some in the legal community, the recent rash of appeals in Alberta might be a sign of diversity at work on the bench and a further call for change.
"The fact that the Alberta Court of Appeal has strong and well-regarded female justices is obviously helpful in terms of the quality of the Court of Appeal's scrutiny of trial judges," said Emma Cunliffe, a law professor at the University of British Columbia.
"It might be part of the reason why we're identifying these cases in Alberta. It might be that Alberta's not distinctive in mistakes being made in sexual assault cases, but it might be more distinctive in those mistakes being identified by the Court of Appeal," she said.
Alberta's Court of Appeal overturned Justice Camp's acquittal of a Calgary man accused of the rape of a 19-year-old woman. Throughout the trial Camp repeatedly referred to the complainant as "the accused" and asked why she didn't keep her knees together to prevent the assault.
It was interveners such as University of Calgary's Alice Wooley and Elaine Craig at the Schulich School of Law in Dalhousie that brought it to the CJC's attention. The Women's Legal Education and Action Fund participated in the inquiry.*
In between the original trial and the appeal, Camp had been appointed to the Federal Court. But the interveners found Camp's comments so problematic, they questioned his capacity to serve as a federal judge.
"When you have judges doing what Camp did, [victims] can't be confident that the judicial system will be there for them," said Alison Gray, a Bennett Jones lawyer and co-counsel presenting LEAF and others.
Alberta's Justice Minister and Attorney General Kathleen Ganley, only the second woman to hold this position, requested a formal inquiry into Camp by the CJC, which resulted in the council skipping the regular review phase.
"The comments made were highly questionable and that was a concern for Ganley, and that's a positive thing," Gray said.
The inquiry ended on Sept 12.** The council will make a recommendation to the federal justice minister as to whether Camp will keep his job.
Camp is only the eleventh judge to be put under public inquiry in the past 40 years of the CJC's history, and the high-profile nature of the case may have brought greater scrutiny to the other recent cases in the province.
"I have to wonder if the Camp complaint didn't spur people into thinking about it a bit more," said Gray, who added the case has caused much discussion in the Calgary legal community.
Since the Camp complaint, three new rulings have either been appealed or had new cases ordered. In August, a new trial was ordered for a 16-year-old boy acquitted of rape by Justice Pat McIlhargey, who in his assessment of the complainant's credibility used what the Court of Queen's Bench called "unexplained myths and stereotypes." This July, an acquittal of a 15-year-old boy accused of sexual assault was overturned after Judge Michael Savaryn wrote that he did not believe the complainant was successful in communicating her discomfort.
And just last week, a new trial was ordered for a case where Justice Keith Yamauchi acquitted a man of sexually assaulting his daughter and stepdaughters. Yamauchi found the daughters' testimony unreliable due to the fact they had not complained for several years. Critics called that reasoning a stereotype of victim action and a type of evidence called "recent complaint," which was removed from the Criminal Code in 1983.
In the Camp case it was women involved in the legal profession or legal advocacy work who brought the case from simply an appeal to a question of Camp's ability to be a Federal Court judge. In each of the three cases appealed since then, at least one woman has been on the appeal panel. Alberta's Court of Appeal is made up of almost 50 per cent women.
"If you look at some of the cases and some of the sexual assault cases, it's often times the female judges who are the ones taking the lead in criticizing the stereotypical thinking they see, or the thinking that isn't quite in line with the legislative goal," Gray said. "It's important to have that voice there."
Cunliffe said that diversity plays a role to ensure judges reflect society, and we need to re-examine how we view merit with those we choose as judges.
"Why do we see Robin Camp as meritorious when there's a conversation about finding an Indigenous representative meritorious enough to be appointed to the Supreme Court," Cunliffe asked.
But it will take more than diversity to create real change on sexual assault rulings in this country.
"We need to find a way to build an understanding of the research about sexual assault and how it happens into every step of the investigation and prosecution and adjudication of sexual assault cases," Cunliffe said. "We have a good body of empirical evidence of sexual assault. But those two things are not connecting."
Education and research on sexual assault, its causes and the danger of re-victimization is decades old. Non-consent was defined in 1982 and affirmative consent redefined in 1992. The changes to the Criminal Code that ended the use of corroboration and "recent complaint" history as evidence were made in 1983.
The idea of proving non-consent, in some form or act to resist the assault, has a history in law as far back as the Criminal Code itself. But proving non-consent and using sexual history as evidence was removed in 1992. And yet rulings based on these outdated practices still happen.
Both Cunliffe and Gray said that the publicity around the cases is important to bring about continued change. In the 1990s, outrage over a Supreme Court ruling that sexual history be allowed as evidence sparked a national dialogue and broad consultations by the federal government. It ultimately resulted in Bill C-49, which re-enacted restrictions on sexual history. The Criminal Code was once again revised to include affirmative consent and eliminated presumption of consent.
This round of public dialogue and parliamentary engagement is something Cunliffe believes should happen again.
"Public understanding of sexual violence has gone far in 20 years," Cunliffe said. "It's time for another very inclusive process of that sort."
Cunliffe said that while public opinion should never directly influence legal questions, the public reaction to these sexual assault cases is key to creating change that will result in more just rulings.
"To the extent that there's a feeling that lawyers aren't protecting sexual assault complainants adequately, this is where Parliament should step in," Cunliffe said. "The will has to be there to look beyond the individual man and case and think in a broader sense about why these things might happen."
*Story clarified Sept. 27 at 12 p.m.
**Date of inquiry's conclusion corrected Sept. 27 at 12 p.m.