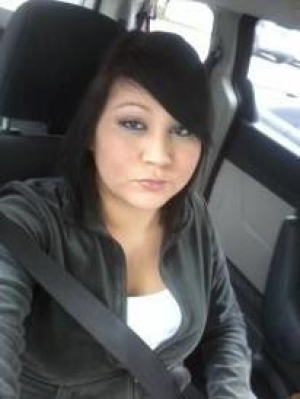 The press release arrived at 3 p.m. on Monday, just as reporters across Canada fanned out to capture election day stories.
Though it outlined the Ministry of Children and Family Development's new plan to better serve at-risk youth in the Downtown Eastside -- a move applauded by B.C.'s children and youth watchdog -- commentators including New Democratic Leader John Horgan criticized the timing of the release.
The ministry advised B.C. media it will implement six recommendations made by Children and Youth Representative Mary Ellen Turpel-Lafond in a critical report following the death of 19-year-old Paige Gauchier. The young Aboriginal woman spent the majority of her life in and out of government care before dying from a drug overdose in Vancouver's Downtown Eastside. Turpel-Lafond found social workers, educators, police and healthcare providers had failed in their duty to protect the young woman.
Horgan has characterized the teen's death as part of a pattern of tragedies affecting youth in government care, and called for Minister Stephanie Cadieux's resignation last month.
"If you want to restore confidence, as the government says they do, as the premier says she does, you certainly don't release a report like that on a tragic case like Paige's at 3 o'clock on the day the government is going to change," Horgan said Tuesday.
Cadieux told reporters in a conference call Tuesday morning the ministry's work doesn't stop with a federal election, and the release date allowed her to answer questions in the legislature for the first time since Oct. 8. "We've actually been trying to get it out for some weeks," she said.
While Horgan didn't explicitly repeat his call for Cadieux's resignation, he said, "[It's a] shame there's no change in the Ministry of Children and Family Development."
Some improvements completed
The new plan takes steps to ensure services in the Downtown Eastside are "better knit" to keep high-risk youth from falling through the cracks.
The children's ministry has already completed a case review for all youth in their care in the neighbourhood, particularly those considered high-risk because of addiction and sexual exploitation. The ministry also formed a rapid-response team in the neighbourhood with frontline workers who will meet weekly to discuss 10 youth designated high-risk.
The team will have direct access to a higher-up who can approve action on meeting the youth's needs -- hopefully much quicker than Gauchier's needs were addressed, Cadieux said.
The team will also keep an eye on the 40 to 50 youth in ministry care who live or hang out in the neighbourhood and who aren't considered high-risk at this point, but could slip into high-risk territory.
The ministry agreed to take another look at best practices in other regions, like extending care from 19 to 24 years old, and offering long-term "secure care" for youth like Gauchier, whose lives are threatened by addiction, mental illness or trauma.
Lastly, the ministry agreed to conduct reviews into the deaths of youth under 20 who aged out of their care. That won't include Carly Fraser, who committed suicide on her 19th birthday last year, because she was released from government care almost two years before she died.
Cadieux added the child and youth rep was free to investigate deaths like Fraser's, but unless there's a change in the ministry's mandate, the death of youth outside of their care remains beyond her purview.
"We don't have legal authority for kids over the age of 19," she said.
She said she understands the desire for answers in cases like Fraser's, but added reviews cost a lot of time and money. "We have to look, too, at whether or not we think there's enough to learn from [these deaths]."
With files from Andrew MacLeod.