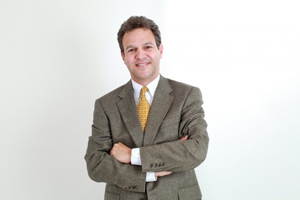 A security expert says Canadians should be on guard when it comes to their own government after Wednesday's attack in Ottawa, which left a soldier and a gunman dead, two days after another assault with a car killed a soldier in Quebec.
Wednesday's attack came on a day when proposed legislation giving Canadian authorities new powers to track terrorists was expected to be tabled in the House of Commons.
Prime Minister Stephen Harper was not 20 minutes into his speech after Parliament reopened on Thursday morning before mentioning that organizations like the Canadian Security Intelligence Service will soon enjoy expanded powers, including surveillance.
Roland Paris, an associate professor at the University of Ottawa with expertise in international security and governance, said he won't speculate on what the new powers will be, but Canadians should scrutinize any forthcoming changes.
"We always need to be concerned about the risk of unnecessary intrusion into the private lives of individual Canadians," Paris said. "We have legal regimes to limit the powers of police and security services. They're there for a reason -- to protect the values of the society that we cherish."
Deciding what kind of measures should be taken to track terrorists is not something the country should do as it soothes its shaky nerves after the attack, he said.
"The moment of fear that naturally follows an attack like this isn't always the best place to be in order to make decisions on the balance between civil liberties and security."
Paris said Canada's leaders must be careful not to mix up the idea of more legal powers with designating more resources for security agencies to do their jobs.
He said the government has already lumped what looks to be a lone gunman in the attack in with organized terrorists, and that the attack in Ottawa appears to have little to do with Canada's recently launched military action in Iraq to fight ISIS.
Monitored man warns Canada
Keeping so-called lone wolfs and organized terror groups apart from those with no relation to either is something that concerns Clayton Thomas-Muller.
Thomas-Muller became a news story himself when it came to light that he was being monitored by the Royal Canadian Mounted Police for his work with environmental and Indigenous groups.
The story came to light through a freedom of information request and detailed how authorities kept tabs on the activist since 2010.
Thomas-Muller warned the Conservative government will use the attack as an excuse to abuse power and monitor groups which oppose its decisions.
"The Harper government has a very clear agenda which is really aimed at further disrupting Canadian democracy for its own purposes," he said.
A month ago, a FOI request by the Toronto Star revealed a list of demonstrations that Canadian authorities had been monitoring. Among them were environmental groups and those opposed to pipeline plans.
Canada has 'horrible' record of intrusive measures: OpenMedia
A warping of powers to target such groups is within the realm of possibility, said David Christopher of OpenMedia.ca, an Internet rights advocacy group.
Christopher said the government has a "horrible" track record of intrusive security measures and insisted Canada needs more safeguards to ensure authorities aren't abusing their powers to monitor suspects.
"We saw just last year the way CSIS was caught conducting spying on totally peaceful environmental groups," he said. "Really ridiculous that they're using -- wasting -- public resources spying on completely peaceful Canadians."
Christopher would not comment on the upcoming bill said to grant new powers to CSIS and other authorities, reserving judgment until he sees what is proposed.
Despite concerns, he said he has faith that Canadians wouldn't accept drastic and intrusive changes.
Meanwhile, Paris said that finding the balance between security and liberty should be a top concern for the public.
"We owe it to ourselves to be very careful not just to ensure our security services have the resources they need to do the job we ask them to do, but also to make sure that we don't overreact to specific incidents by changing legal regimes that we might regret later on," he said.