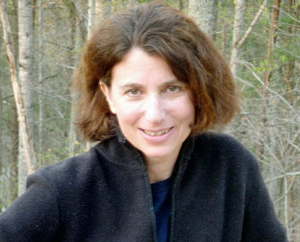 Journalist Laura Robinson is countersuing John Furlong and the marketing agency that represents the former CEO of the Vancouver 2010 Winter Olympics for defamation.
Robinson's Jan. 27-filed statement of claim (which is included at the end of this story) seeks an unspecified dollar amount for damages from Furlong and TwentyTen Group and an injunction to stop them from maligning her. Robinson immediately set March 30, 2015 to begin a British Columbia Supreme Court trial against Furlong and the company.
Robinson declined to do an interview, but in a news release, she said she filed the lawsuit after suffering from "the unrelenting attack by Mr. Furlong and his media advisors over the last 14 months." She accused the defendants of "mistruths and malice." Furlong and TwentyTen Group have 21 days to file a statement of defence.
Robinson wrote the Sept. 27, 2012 Georgia Straight-published expose, titled "John Furlong biography omits secret past in Burns Lake." In the story, she quoted former Immaculata Catholic elementary school students who swore affidavits that accused Furlong of physically abusing them in 1969 and 1970. Robinson's story also pointed out inconsistencies in Furlong's Patriot Hearts memoir.
Furlong, who originally came to Canada from Ireland as an 18-year-old missionary, denied the allegations and sued both Robinson and the newspaper for defamation on Nov. 27, 2012.
On Oct. 29, 2013, Furlong dropped his action against the Georgia Straight, which continues to publish the story on its website. During a series of late October/early November interviews in Vancouver and Toronto, Furlong vowed to "escalate" his action against Robinson, but he has yet to schedule a trial against her. He did hire Toronto public relations agency Strategic Ingenuity Communications, which was not named in the lawsuit.
Six instances of defamation alleged
Robinson's lawsuit claims Furlong defamed Robinson six times, beginning at a Sept. 27, 2012 news conference and continuing through a Dec. 12, 2013 news release. Robinson alleges Furlong falsely accused her of a personal vendetta and bribery and that he has continued to wrongly assert that Robinson was the source of the RCMP investigation into sexual abuse allegations against him.
Robinson claims Furlong and the TwentyTen Group's defamation was "deliberately calculated by the defendants to expose (Robinson) to contempt, ridicule, and hatred, and to cause other persons to shun or avoid the plaintiff, and to lower the plaintiff's reputation in the eyes of right-thinking members of the community, all of which has in fact occurred."
Robinson claimed Furlong timed his late-October 2013 "attack" to coincide with her appearance at the "Play the Game: Stepping Up For Democracy in Sport" convention in Denmark.
Robinson's lawyer, Bryan Baynham, wrote Furlong's lawyer John Hunter to demand a retraction and apology on Nov. 13 and Dec. 13, 2013, but "neither the defendant nor his counsel have responded," says the lawsuit.
Countering 'attack against freedom of expression': Robinson
In her news release, Robinson said: "This assault against my good name and integrity as a journalist and author is by implication an attack against freedom of expression and the role investigative journalism plays in a free, democratic and civil society. Mr. Furlong and TwentyTen Group have turned a very serious issue -- allegations of physical and racial abuse of children made by courageous and vulnerable First Nations people -- into a disturbingly vitriolic and untrue campaign against a journalist."
In December, Robinson unsuccessfully sought a court order against Furlong for a $100,000 deposit to the court. Hunter argued that Furlong needed the money because the original allegations ruined his part-time motivational speaking career. Furlong, however, remains employed as chair of Vancouver Whitecaps FC, Rocky Mountaineer Railtours and Own the Podium. He is also a director of Canadian Tire and Whistler Blackcomb.
Furlong released a Dec. 5 letter from RCMP Cpl. Quinton Mackie that claimed the force had insufficient evidence to substantiate abuse allegations by Beverly Abraham and would not recommend charges against Furlong. RCMP said it was still investigating other allegations.
Earlier in 2013, Abraham and two others sued Furlong for physical and sexual abuse while they were his physical education students at Immaculata in 1969 and 1970. Furlong also denied those allegations. Examination for discovery was scheduled for February.
TwentyTen Group was founded after the 2010 Games by Andrea Shaw, who was VANOC's vice-president of marketing. Furlong is scheduled to speak at the TwentyTen Group-produced XL Leadership Summit Feb. 12 to 13 in Vancouver. Feb. 12 is the fourth anniversary of the opening of the Vancouver 2010 Winter Olympics.
Meanwhile, the Dublin Coroner's Court heard Jan. 27 that Irish police would not recommend charges in the fatal head-on vehicle crash that led to the April 11, 2013 death of Furlong's third wife.
Deborah Sharp Furlong, a 48-year-old television producer, had been driving near their rural house in Gorey, County Wexford, when the crash happened. She was airlifted to hospital in Dublin where she died. The official cause of death and results of a toxicology test have not been released. A hearing at the Coroner's Court was scheduled for May 28.
Due to the nature of this story, comments are closed.