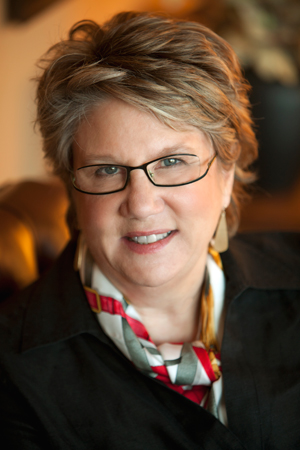 The son of a British Columbia cabinet minister and a senior Vancouver surgeon has landed a difficult to get training position in the department his father heads.
Kevin Lichtenstein went to medical school in Ireland, making him part of a group of Canadians who have studied medicine abroad that have complained loudly in recent years about how difficult it is to get residency positions to complete their training.
He has now, however, received a residency position in cardiac surgery at St. Paul's Hospital through the University of British Columbia, where his father Sam Lichtenstein is the head of the division of cardiovascular surgery. Sam Lichtenstein is also the director of CVT surgery at St. Paul's and the medical director for the regional cardiac science program at Providence Health Care and Vancouver Coastal Health.
Kevin Lichtenstein's mother is Moira Stilwell, who was the minister of social development in Premier Christy Clark's cabinet before the election and who as a parliamentary secretary to the health minister wrote a report in 2011 titled "Action Plan for Repatriating BC Medical Students Studying Abroad." She is also a radiologist who before being elected was head of nuclear medicine at several hospitals, including St. Paul's.
Then health minister Mike de Jong said at the time he had been unaware when Stilwell submitted the report that her son was one of a few hundred British Columbians in the situation.
'Leftover position,' says spokesperson
Attempts to reach Kevin Lichtenstein through St. Paul's Hospital were unsuccessful and messages left for Sam Lichtenstein, his father, were not returned by publication time.
A message to Stilwell generated a response from Kimanda Jarzebiak, a public relations specialist with Ascent Public Affairs.
Jarzebiak worked on Stilwell's successful re-election campaign in Vancouver-Langara and on her unsuccessful 2011 bid to lead the BC Liberals. She said Stilwell was not available the day we spoke, but would be on the weekend or May 21. Stilwell did not, however, call.
"I do know there was an independent process put around that," said Jarzebiak. Kevin applied for one of the "leftover" positions that are open to international students, she said. "It's a process neither her nor her husband are involved with.
"It's nothing to do with Dr. Lichtenstein or Moira," she said. "It's a UBC process."
But David Snadden, who as the executive associate dean of education oversees the selection process for UBC's faculty of medicine, confirmed there were concerns this year about how the residents in cardiac surgery were chosen.
UBC tries to ensure fair process
"If we feel there's been any irregularities, we do go in and look," Snadden said. "We are always looking to see if the processes are fair."
He said privacy concerns restrained him from talking about specifics. "We have a young resident we're responsible for," he said, without naming names. "It would be unfortunate for them to be involved in a way that would damage their training. That's what would concern me."
In general, however, the school would make sure the selection committee for each discipline was fairly balanced and using selection criteria that are equitable, he said. "The departments do set the criteria."
If the school found a problem, they would appoint an outsider to work with the selection committee and make sure the people on that committee were free from conflicts of interest, he said. If necessary, the school would convene a new selection committee, he said.
He said he couldn't say what steps the school had taken regarding the cardiac surgery positions, though he confirmed steps had been taken. "So far we haven't found anything untoward," he said. "We are confident the processes were fair and equitable, as far as we could see."
Snadden made it clear, however, that the investigation was limited. "I can only work with the information we have," he said. "With the information available to me we would feel any concerns were alleviated."
Asked if Sam Lichtenstein was involved in the selection process that awarded his son a position, Snadden said, "I don't know the answer to that question."
He said, "I know he was not on the selection committee and the selection committee makes the decisions." Whether Lichtenstein exercised influence in some other way, Snadden said, "I don't work in the department, so I wouldn't know."
One in four successful
Training placements for medical school graduates are assigned through a two-stage process that the Canadian Resident Matching Service runs. The first round is open to Canadian citizens graduating from North American medical schools. Unfilled positions are open in the second round to graduates of foreign schools.
This year there were two positions in cardiac surgery at UBC and neither was filled during the first round of placements, said Sandra Banner, the executive director and CEO of CaRMS.
It's unusual that those positions would still be available in the second round, she said. Normally each student applies for several positions and Vancouver is a big centre with lots of opportunities for learning, making it an attractive place to train, she said. "[It would be] absolutely normal that there would be applications."
For comparison, in 2012 UBC had just one position in cardiac surgery and it was filled in the first round of matching.
Snadden at UBC said every year there are 15 or so unfilled positions and it is unpredictable in which specialties there will be vacancies. He said he didn't know why the two cardiac surgery positions remained vacant after the first round of matching this year, but filling positions depends on both the department's ranking of students and the students' ranking of departments.
Banner also noted that cardiac surgery is seen as a declining discipline and wouldn't have received as many applicants as did other specialities. "With the lack of opportunities, cardiac surgery is not seen to be a smart decision," she said. "It's not high on the radar of our students, probably for a good reason."
There were about 1,000 Canadians like Lichtenstein who studied medicine abroad in the matching system this year, Banner said. Only one out of four of them found a training position, she said.
UBC adds requirement for 2014
Stilwell and family were well aware how hard it would be for someone studying in Ireland to find a training position in Canada. Last year she called it "next to impossible" for Canadian students who graduate from medical schools outside of North America to find residency positions in British Columbia.
"What's happened is they've been lumped together with other doctors who have come to Canada and I think what we need to do is to pull the problem apart and create a system that's clear, transparent to everyone, fair to everyone and merit based," she said.
A joint health ministry, advanced education ministry and UBC faculty of medicine briefing document concluded, however, that it would be unfair and likely unconstitutional to treat students differently based on where they were born when in many cases they've attended the same schools and received the same education.
Like her comments to The Tyee, Stilwell's report for de Jong also stressed the process should be fair and "merit based."
UBC appears to now be taking steps to do just that. Starting in 2014, graduates of international medical schools seeking positions in B.C. in either the first or second round will have to "provide passing scores for both the Medical Council of Canada Evaluating Exam (MCCEE), and the National Assessment Collaboration Objective Structured Clinical Examination (NAC OSCE)."
"Those exams are required for the first iteration for international medical graduates," said UBC's Snadden. "The fact they're not required for second iteration is an issue of fairness and equity."
The change is part of UBC introducing a more formal process, he said. "What we want to achieve as a faculty is a commitment to finding the best applicants who meet the health needs of British Columbians."
B.C. is the only province this year making such a change, though Alberta already has similar requirements and Ontario is introducing them for 2015.
Sources say the requirement will in the future provide an objective way to evaluate all the graduates who are applying for training positions and to compare them based on merit.