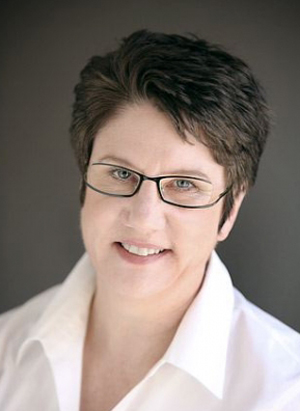 Health Minister Michael de Jong said he was unaware when MLA Moira Stilwell submitted a report to him on Canadians who study medicine abroad that her son is one of a few hundred British Columbians in that situation.
De Jong said it had been a couple months since he asked Stilwell to review for him the complex issue (see related story today). But when asked if any MLAs had children affected by the policy, he said, "I don't know. I couldn't say for sure. I could check. I know it is an issue, it is certainly an issue that has engaged widespread attention."
He talked about communities that need doctors and the "reservoir of talent" that exists in pools of foreign trained doctors before saying, "I think Moira, who did a report for me, I've never talked to her about children, I'm not even sure how old her kids are, that would be the only person, but I'm not certain what her circumstances are."
Stilwell had previously discussed with The Tyee the issues facing Canadians studying medicine abroad who would like to return to B.C. to finish their training. The website later learned from other sources that she has a son who is affected by the provincial government's policy.
When asked, Stilwell confirmed her son is studying at a medical school in the United Kingdom.
'Not about one person': Stilwell
Asked why she previously failed to disclose that her son was affected by the policy she's been advocating and advising on, Stilwell said, "It's not about one person, it's about thousands of Canadian kids abroad."
A radiologist and nuclear medicine physician, she also said her experience gives her insight into the medical education system. "I've been steeped in the medical training system for 32 years. I have lots of perspectives and unique knowledge about it," she said. "I've taught residents for 32 years. I've been in the teaching system. I'm aware of it because of my son's situation, but as I say, I don't think it's about one student or another."
Her role has been to "shine a light on it" and talk to the minister about the situation and suggest solutions, she said.
"This is an issue that affects many, many people," said de Jong, after hearing that Stilwell had confirmed the family connection to the issue. "I think as MLAs, MLAs have areas of expertise, we expect that in advancing areas of interest, areas of expertise, areas of insight, but we expect issues to be advanced in a way that's fair and equitable for all."
He and Stilwell both said they are unaware of any other MLAs who may also have children studying medicine abroad.
A health ministry spokesperson provided a copy of Stilwell's Dec. 2011 report, but not in time for details to be included in this story.
On March 24 Premier Christy Clark made Stilwell a parliamentary secretary to the minister of health.