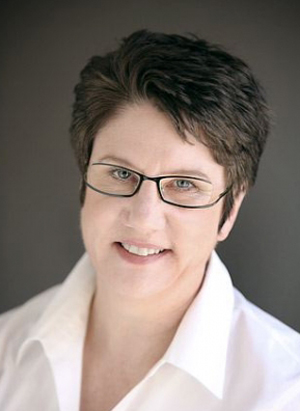 British Columbia should make it easier for B.C. students who study medicine abroad to get training positions in their home province, a report prepared by MLA Moira Stilwell for Health Minister Michael de Jong advocates.
Stilwell, The Tyee reported this week, has a son who is one of a few hundred British Columbians studying at medical schools outside North America.
Her son is at a school in Ireland, something minister de Jong said in a recent interview he was unaware of, despite Stilwell advocating on the issue for several months and submitting a report to him on it in Dec. 2011.
A health ministry spokesperson provided a copy to The Tyee of Stilwell's report, titled "Action Plan for Repatriating BC Medical Students Studying Abroad."
"This report was prepared in response to a request from the Minister of Health Services to inform him on what has been learned in the past year from a range of stakeholders regarding the situation of B.C. medical students studying medicine outside of North America," Stilwell wrote.
An appendix includes a long list of stakeholders she consulted, starting with Premier Christy Clark.
Value birth place over education?
"These students and their parents have expressed significant difficulty in returning to their home province after completing their undergraduate medical school training," Stilwell wrote. "The primary challenge they face is in regard to accessing residency positions in B.C.
"When they apply for residency positions specifically in British Columbia, they face unique barriers which virtually exclude them from placement in those positions, barriers not faced by UBC graduates, Canadian medical school graduates or applicants from the United States. To make this a fair, merit based process now through changes in policy costs nothing!"
She suggested increasing the number of residency positions by 57, which would bring the total to 1.4 positions per person who graduates from medical school within B.C., then opening all of those positions to British Columbians who graduate from medical schools outside North America.
Currently, access to those positions is based on education. Schools in North America all go through the same accreditation process and graduates of those schools are able to apply for B.C. residencies during the first round of competition.
Stilwell suggests, as does the lobby group Society for Canadians Studying Medicine Abroad, instead making entry to the competition based on place of birth or citizenship: "Align policies and regulations for Canadian students studying medicine abroad to be identical to those currently in place for Canadian and American trained medical school graduates applying for B.C. residency positions."
The Canadian Resident Matching Service, by the way, says not enough is known about the quality of individual schools outside North America which undergo different accreditation processes (see sidebar): "There is wide variation in the quality of undergraduate medical education among overseas medical schools, even among schools within the same country."
Human rights concerns
Students who study abroad now have to pass exams to show they are qualified to practice in Canada before they can apply for residency positions. Stilwell's report says B.C. should ensure they can take those exams in a timely manner so they don't have to delay getting a residency position.
She also suggests taking B.C. mayors up on an offer passed in a motion at the 2011 Union of B.C. Municipalities convention that would have local governments help fund residency positions.
Canadians who study medicine abroad are now welcome to compete for residency positions available to all International Medical Graduates. Those positions, which are to expand to 58 by 2015, should be kept for immigrants, Stilwell's report said.
At several points she calls on de Jong to show leadership by giving Canadians who study abroad increased access to residency positions. "Our population needs these gifted young physicians," she said.
The recommendations in Stilwell's report would take the province in a direction the province has previously considered and abandoned since it would open the government up to challenges under human rights legislation.
"In 2008, the Faculty and Ministry of Health reviewed the IMG-BC Program with a view to accommodating the interests of Canadians Studying Abroad (CSAs)," said a Dec. 2011 briefing document jointly prepared for the Ministry of Health, Ministry of Advanced Education and UBC's Faculty of Medicine. "Several options were identified, but later dropped due to human rights concerns. It was determined that IMGs and CSAs -- a subset of IMGs -- must be treated similarly, to avoid Canadian Charter of Rights or BC Human Rights challenges."
Minister de Jong has expressed similar concerns about treating CSAs different from other international medical graduates.
CSAs part of bigger group: UBC dean
In a March 21 letter to colleagues, UBC dean of medicine Gavin Stuart said there has recently been increased media interest in the topic. "The Faculty of Medicine is working closely with the Ministry of Health to expand training positions for international medical graduates (IMGs), which includes Canadians who have completed their training abroad," he said.
The medical school will work with key stakeholders to improve access for all IMGs and will work on communication so people who've graduated from foreign programs or who are considering doing so will have a better idea of the challenges they'll face returning to Canada to complete their training.
When Stilwell wrote her report she was aware de Jong had the briefing note from UBC, the Ministry of Health and the Ministry of Advanced Education. "This is disappointing and perplexing," she wrote in her cover letter to de Jong. "I was previously told in a letter from UBC president Dr. Stephen Toope that I would be invited to participate in the crafting of this document, but that did not occur."
In her report she argues CSAs are being treated unfairly and the government should also be worried about human rights complaints from them.
On March 24 Clark made Stilwell a parliamentary secretary to the Minister of Health. Stilwell ran last year to replace Gordon Campbell as leader of the BC Liberal Party, and had been a cabinet minister while he was premier.