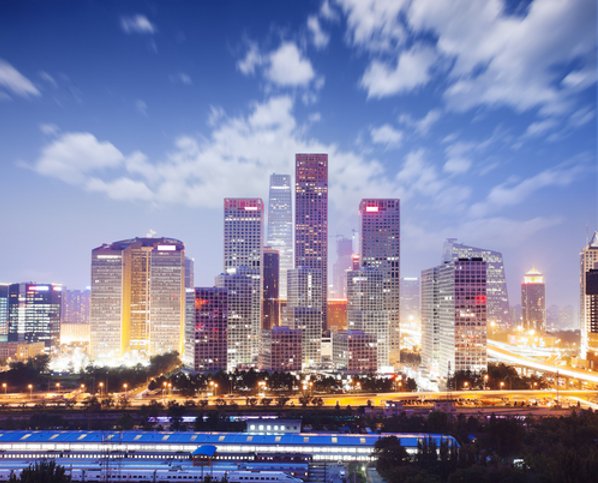 According to media reports from China numerous business owners fleeing creditors are heading abroad, many to Canada via immigrant investor programs, such as the one the British Columbia government announced last week it would review.
One report quoted an agent claiming to have helped dozens of such applicants.
The reports, in a variety of publications and dating back as far as one year, said dozens of wealthy business owners from China have been leaving the country to get away from creditors or even impending corruption charges.
Such entrepreneurs even take out millions in loans from Chinese banks or loan sharks using shell companies before heading overseas and leaving bankruptcy notices in their wake, said one article.
Last week the B.C. government announced a suspension of the Fast Track nomination option in the business stream of the province's nomination program, but said that was to review the program to see if it's accomplishing its goals.
Applicants can come to the province on an investment between $200,000 and $400,000 with a $125,000 deposit, but have obligations to meet, such as starting a business or helping to expand an existing one.
The program allows them to be nominated for permanent resident status without having to wait two years and complete their nominee agreement first.
The province said so far 141 people have taken advantage of the program, but only 26 have completed their end of the deal since 2007.
If agreements are not honoured applicants forfeit their deposit, but are allowed to keep their permanent resident status.
'Canada best option': Chinese emigration consultant
In an email, representatives from the B.C. Ministry of Jobs, Tourism and Skills Training insisted the review "is not related to events in China."
"We are temporarily suspending the PNP Fast Track option over the next 60 days -- we want to ensure that this program is achieving the same successes as the regular nominee process," said the ministry.
The review of the program is expected to be finished within 60 days.
The Tyee contacted a company named in a report by Chinese state media publication the Global Times, which said it interviewed one agency that had helped 60 applicants come to Canada through investor programs.
The report quoted a Beijing-based emigration consultant claiming to know two customers who racked up loans through their companies, moved the money offshore, declared bankruptcy and were in Canada within months using immigrant investor programs.
When contacted by The Tyee, Aoji Immigration Company spokesperson Zhang Jian denied the information in the Global Times report and said he had no record of the person quoted in HR files.
Zhang refused to divulge how many people his company had helped immigrate to Canada through investor immigrant programs calling the information a "business secret."
But he said Canada is a preferred destination for wealthy business people wishing to leave China and his company often helps them navigate provincial nominee programs.
"I have great confidence in the future of Chinese people's immigration to Canada," said Zhang.
"I believe Canada is the best option for Chinese investors and immigrants as it is stable and safe."
He said most of those who do make use of fast track programs prefer to move to Vancouver or Toronto, stressing his company does not engage in falsifying documents.
Fleeing from debts
Citizenship and Immigration Canada said it has temporarily closed its federal immigrant investment program, and said provinces are now in charge of any such programs.
As China faces an economic slowdown, more business owners have been missing as they flee not just banks, but black market lenders.
Many of those owners are from Wenzhou, one of the first economic engines of China since economic reforms were instituted.
Chinese magazine Caixin published a piece earlier this year suggesting a death sentence for a business woman convicted of corruption was meant to throw a scare into the private lending sector in an effort to prevent more loan defaults.
B.C. has been home to a number of high profile Chinese financial criminals, such as Gao Shan, who returned to China on his own volition during the summer and Lai Chanxing, who was deported back to China by Canadian authorities in 2011.
Both men had been accused of embezzling or illegally earning millions of dollars while in China before coming to Vancouver.