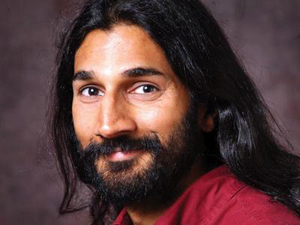 British Columbia's lowest-paid workers finally got a raise last spring, with the first increase to the province's minimum wage in 11 years. But even with that hike, full-time workers earning B.C.'s minimum wage of $10.25 an hour don't take home enough to meet Statistics Canada's equivalent of a poverty line for families.
When it comes to countering poverty, economists and social policy groups have no shortage of ideas (See "A Glossary of Anti-Poverty Policies" that runs as a sidebar.)
For the Tyee Solutions Society, I've been checking out three of the most widely advocated. Part one of this series looked at the living wage; a future installment examines government wage subsidies.
Today, the contrarian case that a guaranteed annual income -- what some might call that economic phantom, the "free lunch" -- might just be the most cost-effective way to end poverty.
Shackled by 'deserving poor' notion?
Your parents probably told you, "Money doesn't grow on trees." Unfortunately they were right. But what if we made it easier for low-income people to cover basic needs by giving them money?
It's not such a far out idea: Alberta did something like it in 2006, when every man, woman, and child in the province received $400 from oil revenues. Alaska has been doing the same since 1982.
The purest form of giving away money this way is a guaranteed annual income (GAI): a payment from the government to its citizens simply for being citizens. It can be taxable or non-taxable, meted once or on a continual basis, monthly or annually.
Whatever the method, some anti-poverty advocates believe a GAI is essential to a comprehensive strategy for reducing poverty because it offers extra income, no strings attached. For a low-income person it can mean the difference between having to choose between rent and food -- or having enough money for both.
"We think that all Canadians deserve to have a basic standard of living just because they're Canadian. They don't have to be 'deserving' poor," says Donald Benham, director of public education at Winnipeg Harvest, a food bank distribution centre in Winnipeg, MB, which endorses a GAI. "We all believe in helping each other, and we think there should be a basic level [of income]."
Some economists disagree. They argue a guaranteed income could remove our incentive to work, increasing dependence on government-funded programs. The solution to our poverty problems, as they see it, could be the beginning of a labour crisis.
GAI creates healthier people: Forget
When you ask Canadian economists and social policy academics about this, they inevitably mention the MINCOME experiment. For a period in the 1970s, it paid every poor person living in Dauphin, MB, enough extra money for their incomes to reach at least 60 per cent of the low-income cut-off line (see sidebar).
Supported by the federal and Manitoba governments, MINCOME ran from 1974 until 1978, but only two years worth of labour data was collected from the test project. By the time it finished, public and political support for a GAI had waned. The data gathered dust until Evelyn Forget, a community health sciences researcher at the University of Manitoba, gained access to it in 2009.
"I've always been interested [in MINCOME] and knew little work had been done. I wondered whether the database I had access to might give us some answers," Forget explained in an email to The Solutions Society.
"We know that poverty is one of the biggest health risks. If we can address poverty, can we improve health outcomes and reduce costs?"
What Forget found was a significant decrease in the number of hospital visits during those years, especially for accidents, injuries, and mental health issues. Among two groups, access to a guaranteed income did reduce employment. Teenagers stayed in school longer instead of leaving to get work. And young mothers stopped working while receiving MINCOME benefits to care for small children.
They were the only two groups that stopped earning an income; and in both cases that decision may have paid social benefits later. Furthering teenagers' education may have qualified them for higher paying jobs after graduation. Mothers staying home cut down on childcare costs.
The findings are enough for Forget to endorse a GAI for Canada today: "I think that social programs have changed a great deal since the 1970s, so the GAI program would need to be re-designed, but the principles are still valid."
Forget says a living wage, an idea described in my first report in this series, puts unfair financial pressure on small businesses, or increases what they demand from low-skilled employers. But a GAI can work in conjunction with a minimum wage to increase people's income without penalizing small employers.
"A GAI supplements low wages without interfering in the market," Forget argues. "Small firms can hire unproductive people and pay low wages because that's all their labour is worth. But the GAI would ensure that [an] individual receives enough to live on. Minimum wage legislation still needs to be in place so people aren't exploited, but there is no need to ensure that the legislated minimum wage is enough to live and support children on."
Raising the base
For Benham and Winnipeg Harvest, a GAI is needed to ensure that every Canadian experiences a basic standard of living that meets their basic needs.
But unlike the MINCOME project, which in today's numbers would see a family of three in Winnipeg receive top-up payments to reach an annual income level of at least $17,058, Winnipeg Harvest has devised its own needs-based measure. After interviewing low-income people in Winnipeg who use food banks, Harvest released a report finding that an equivalent family of three today would really need a base income of at least $38,000 per year to make ends meet.
"That's about twice as much as what you get on welfare," says Benham. "Welfare is completely and utterly inadequate for feeding and sheltering and clothing a family of three in Winnipeg right now. That's what this report shows beyond a shadow of a doubt."
That might seem like a tall order for a province that has nudged up welfare rates by only a miserly $84 in 20 years. But Benham says it has the support of the Manitoba Chamber of Commerce, which would like to see low-income people become customers.
"Their members know exactly who [low-income people] are: 'these people never buy anything from me because they're on welfare.' If you just increase the shelter benefit enough so they can pay their rent and have money for food, then maybe they'd have enough extra money to spend on a bicycle for their kid," he explains.
GAI has other supporters in high places, too. Senators Art Eggleton (Liberal) and Hugh Segal (Conservative) led the Standing Senate Committee on Social Affairs, Science and Technology's research into poverty, housing and homelessness in 2009. The committee's report urged the federal government to "publish a Green Paper by 31 December, 2010, to include the costs and benefits of current practices with respect to income supports and of options to reduce and eliminate poverty, including a basic annual income based on a negative income tax [emphasis added]."
The government has since produced a green paper on retirement incomes, including the Guaranteed Annual Income Supplement given to retirees based on their lifetime earnings. But no green paper has appeared on reducing or eliminating poverty.
Creating economic, environmental sustainability
There's more to a GAI than boosting the economy by creating more shoppers or making life easier for the poor. Pursued far enough, it might also save the environment.
As Jim Mulvale sees it, the GAI's supposed Achilles' heel (it kills the urge to work) is really a silver lining: the more money we earn through a GAI the less we work, true. But the less we work, the slower our economic development and the more sustainable our society becomes.
"Historically, liberal democratic societies with advanced welfare states have relied on economic growth [and] rising tax revenues to meet rising social-service expenses for growing populations," observes Mulvale, an associate dean of social work at the University of Regina. "From an ecological point of view, we just can't go on supporting open-ended economic growth.
"We have to be thinking about moving towards true, genuine economic sustainability, which probably means a no-growth society, which probably means redistribution as opposed to a growing pie of which we've all got a larger slice."
Mulvale wants a negative income tax, which would provide basic income to any household that fell below a certain income threshold, the same model used for MINCOME (in contrast to the universal "demo-grant" model, where everyone, regardless of income level, receives the same amount of money).
Social policy triumvirate
Canada already has some GAI programs, like the Guaranteed Annual Income Supplement for seniors, the Universal Child Care Benefit, and the Canada Child Tax Benefit. Colin Busby, a senior policy analyst with the C.D. Howe Institute, says we have research into GAIs like MINCOME to thank for these policies.
But there is a delicate balance to achieving successful GAI programs, he warns. And governments have been struggling to create sizable benefits for low-income individuals, with low claw-back rates that government can afford.
"It's very difficult to have a large transfer to low-income individuals with low claw-back rates," says Busby. "The claw-back rates are important because they influence the behaviour of individuals in labour markets.
"You're taking about a very large government expense. Whatever it is you decide to do, you come across some difficult questions."
Krishna Pendakur, an economist and professor at Simon Fraser University, agrees with Busby's view on claw-backs. He also says a negative income tax could have a negative effect on the amount of work people do.
"You don't want to measure the number of people who drop out of work. You want to measure the hours [worked] response. People like working; it makes them feel like they're doing something right. You would not expect people to just drop out completely," he says.
The MINCOME data doesn't provide the information to dispute Pendakur. "No research was done on work effort in Dauphin. Some was done on the Winnipeg sample. People who worked full time made few changes to their work effort," says Forget.
Similar studies in America, however, found an overall 13 per cent reduction in work effort from families as a whole, with less effort coming from secondary and tertiary earners. This allowed many women the chance to take longer maternity leave than would have been previously possible.
Changing public policy is 'slow': Benham
Winnipeg Harvest has been meeting with Manitoba politicians since their first report on appropriate incomes came out in 1997. Politicians frequently agree that a GAI is a good idea. But, they say, it's out of their hands.
"We've had cabinet ministers say to us, 'Well, this might be the right thing to do, but it's not politically popular. What Winnipeg Harvest needs to do is mobilize the masses. Get everyone convinced that we need to do this, so that it becomes politically easier,'" says Benham.
Winnipeg Harvest has been trying. Along with the Winnipeg Social Planning Council they've started a Raise the Rates campaign to increase welfare rates; they organized a march on the legislature; they've run op-eds in local papers and made speeches pleading their case in public.
"It didn't work," Benham laughs. "It's a slow business changing public policy."
Mulvale, who calls himself a "social policy pragmatist," believes a GAI won't happen in the short-term. He says most people will be relying on a labour market income for the majority of their working lives. He also notes the federal budget 2012 decision to delay payment of the Old Age Security / Guaranteed Income Supplement program until workers are 67 means government is moving away from a guaranteed income, not closer to one.
The only federal party that's shown enough interest in a GAI to include it in their platform is the Green Party. But Mulvale sees benefits in a GAI that all parties would endorse.
"[In] societies where there's a relatively small gap between the wealthy and the poor, health outcomes improve, there's lower infant mortality, crime tends to be less, people complete school more often. And living in a society where the quality of life is protected through those good social outcomes, that benefits the wealthy as well as the middle class and the poor," he says.
With one central program to produce GAI cheques, there wouldn't be any need for provincial programs like welfare or child benefits. Money from those programs could be funneled into a GAI program for all Canadians. It would incur less overhead cost than delivering separate programs that vary in adequacy from province to province, town to town.
As Mulvale and Benham see it, much of the federal government's money shuffling -- cutting programs in favour of decreasing the deficit--would not be necessary with a GAI. But thinking for the long-term is a difficult sell for politicians hoping to be reelected in three years.