[Read part one of this series here.]
Incoming premier Christy Clark was elected BC Liberals leader on her "Families First Agenda." If she is looking to put her platform to the test, a perfect place would be the cluster of small towns and native reserves in the province's northwestern region known as The Hazeltons, where families face particularly daunting challenges.
As jobs here have withered over the past decade, the carving away of government programs has left residents all the more vulnerable to not just economic but psychic pain. Hope itself is in measurable decline.
"There's [an] epidemic of youth suicides as a result of the sense of despair and hopelessness in Aboriginal communities," says Grand Chief Stewart Phillip of the Union of BC Indian Chiefs. "There are no programs or services for young people. Consequently young people have no place to go and tragically they just get to a point where they're just tired of the pain and suffering and they want it to end and they end their lives."
Mental health services have been cut in the region, including the Atlas Youth Treatment Centre, a residential youth addictions treatment facility. Located 135 kilometres away in Terrace, it could accommodate up to 10 kids at a time, offering them a secure place to stay while they sought treatment for their issues. But Northern Health shut down the safe house because of budget cuts, and now the only treatment house is in Prince George, six hours away by car, and there are no plans to open a closer location.
"In this fiscal year, April 1 to Dec. 31, so far we've had 18 admissions just from the Northwest [to Prince George]. The year before Atlas was closed, the total number of admissions was 13 in Atlas from the Northwest," says Beth Ann Derksen, director for the Northwest for Mental Health and Addictions Services, Northern Health.
"So we've already seen a considerable increase in the number of youth that are actually going for treatment."
New Democratic Party MLA Doug Donaldson has been lobbying in Victoria for increased mental health services in the area since he was elected as the representative for Stikine in 2009. He says group counselling is available in the communities, but there is a need for more one-on-one mental health counselling in the smaller communities in the area.
"Group counselling has become predominant and the counsellors that know more about this than I do say that you need a mix, you need to be able to pull as many tools out of your toolbox as are needed in these kind of situations," he says.
"There are times when you need the one-on-one, and that has really almost disappeared because of funding crunches."
Derksen says all 12.8 full-time equivalency mental health positions in the area are filled and there are opportunities for one-on-one counselling. She also credits the First Nations Action and Support Team (FAST), which develops and trains groups of First Nations community members to lead workshops on suicide, for dramatically reducing the suicide rate in the area. But according to an article on FAST found on the heretohelp.bc.ca website, a project of BC Partners for Mental Health and Addictions Information, FAST is meant to complement, not replace, mental health treatment.
Lack of tax base
There is little for a kid to do in the Hazeltons. There's a movie theatre, a youth drop-in centre with one pool table and a foosball table, a skate park and an aging hockey arena badly in need of a new roof.
Hockey is a big deal in Hazelton. The Hazelton Wolverines were one of the main contenders in the Kraft Hockeyville 2010 competition, and if they had won, they would have received $100,000 toward arena renovations, and get to host a NHL off-season game. But they lost out to Cranbrook.
One hundred thousand dollars is just a drop in the bucket of the cost of fixing the Skeena Ice Arena, however. They need $1.5 million to replace the roof, and according to the sign posted above the arena door measuring the amount of money raised so far, they only have $391,000 -- $350,000 of which was donated by the Gitxsan chief last spring, the rest raised by the town over five years.
A committee has been formed to try and convince the federal and provincial governments to help supplement the construction costs on the basis the arena is a health centre for the community. But with current infrastructure spending requiring one-third from the municipality, one-third from the provincial government, and one-third from the federal government, it's a tough sell.
"The provincial government needs to come up with a better mechanism for rural communities to be able to capitalize on these major infrastructure projects," says Donaldson. "That [formula] just isn't a reality for a remote, rural, natural resource-based community that doesn't have a tax base because of the downturn in forestry."
Economy a 'rigged' game
Nathan Cullen is familiar with the struggles facing the Hazeltons. As MP for the riding for over six years, and a member of the opposition New Democratic Party, he, like Donaldson, faces an uphill battle to garner government attention and funds for the area. But it's not just money that the Hazeltons need, he says: it's a change in government policies.
"The game is rigged against communities like Hazelton right now. If you can't get at your local wood, it's very hard to create jobs from your local wood. If the government allows and encourages raw log exports, it's already had value added. If the fisheries are being overfished and under-supported, it's hard to maintain a local fishery," he says.
The reserve system does more harm than good, according to Cullen: although First Nations people living on reserve are given rent-free housing and special tax status, they do not own the property they live on and often have no other assets at their disposal, a requirement for loans or business investments.
"I'd really like to take a run at the Indian Act. I think it's the most oppressive piece of legislation we have in this country," Cullen says. "This is Economics 101: if you don't have access to the means of production, you can't get ahead. If you don't have capital, if your house is not your house, you have no equity. You can't start up small businesses and invest, you have no encouragement to do that."
B.C. does not have treaties with the vast majority of First Nations in the province. Donaldson says the government's inability to reach a land claims settlement is holding back industries from capitalizing on the resources in areas like the Hazeltons, which could bring jobs and prosperity back to the north.
"Some of the major projects that could have gotten up and running from any of the natural resource extraction areas, whether it's mining or forestry, have not happened because of uncertainty around land claims, and the fact that there's been a failure around that regard with the provincial government," he says.
Crowded and unsafe
There are no homeless on the streets in the area, a common sign of poverty in larger towns -- not because there aren't people without homes, but because neighbours will give you a couch to sleep on and a meal to eat. In fact there isn't enough housing in the region. Felisha Harris and George Reid, young parents profiled yesterday in part one of this story, had to leave the Gitanmaax reserve because there was no place for them to live, and now occupy, with their two toddler sons, a sparse apartment in New Hazelton.
Overcrowded housing is a big issue on reserves. BC Stats estimates 10 per cent of all reserve houses have more than one family living in them, and eight per cent with kids under 15 years old are overcrowded, meaning there's more than one person to a room. The Hazelton area is no different: Maitland says one house on the Sik-e-dakh reserve, a three-bedroom bungalow, had 23 people living in it.
In addition to little space and not enough housing, the condition of the existing First Nations housing both on and off reserves across the country is unsafe.
"A significant percentage of that housing is contaminated by mold within the homes that are translating to an increase in respiratory disease, including tuberculosis," says Phillip. "And some of the housing stock is so old and decrepit, essentially it should be condemned because they are nothing more and nothing less than fire traps."
BC Stats backs up Phillip's assertions, estimating 36.5 per cent of the province's 16,635 on reserve households are in need of major repairs, while another 32.4 per cent require minor repairs.
Drawn to the community
Despite the high unemployment rate and lack of job prospects for the future, Maitland maintains that those who do leave to find work often come back.
"There are young people all living here with young kids and buying houses," she says. "They go and get educated, and even if they don't get jobs in what they were trained to do, they will find a way to live here."
The way they find is often to commute from Hazelton to towns like Smithers, Terrace and Houston -- up to an hour and 45 minute commute each way. Others have apartments in those towns and return to Hazelton, and their families, on weekends.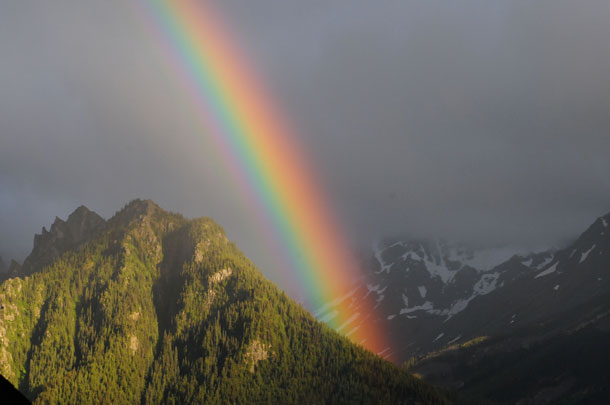 Maitland says the area needs more than just jobs. It needs the federal and provincial government to stop cutting its services, like mental health programs for youth, and to start implementing more poverty prevention measures.
"Northern Health says the Gitxsan and the upper Skeena are among the healthiest First Nations people in Canada," says Maitland. "Even though we have the highest suicide rate. Even though we have diabetes, we have obesity. It's astounding. We've probably got the highest population of [fetal alcohol spectrum disorders]."
Donaldson would like to see the province introduce a formal poverty reduction program, with concrete timelines and milestones, like six other provinces already have.
But Minister of Child and Family Development Mary Polak says the government already has a plan that has targeted investments toward helping people get off welfare and into the job market, and offering subsidies for housing and childcare to low-income families.
"You might recall famous quotes when the BC Liberal government took office, saying 'the best social program is a job,' and we still believe the best thing we can do for people who are challenged with low incomes is to help them improve their likelihood of employment and their capacity to support their family," she says.
Positive signs, urgent needs
There are some positive signs on the horizon for Hazelton in terms of the economy. The Kyahwood Products mill reopened last year, which will provide a few jobs. Hopes rose a few years ago with news of a Suskwa Biomass power project deal to create a power plant outside of Hazelton and up to 400 jobs. The plan involved a $25-million agreement between the six Suskwa river hereditary chiefs in the area and Run of River Power Inc. But that project, intended to be finished in 2009, has been shelved for now.
Even small changes, such as improving literacy levels and the local transit system, would be enough to see a dramatic turnaround for the area, according to Maitland. Local government and regional district leaders are currently working on a plan to convince BC Transit to introduce transit subsidies and routes that run more than twice a day, three times a week -- useful for people unemployed because they can't get out of their isolated communities to find work.
Art Wilson, communications officer for the Gitxsan Hereditary Chiefs' Office, expresses optimism about the future of the First Nations people in the region, and in Canada overall.
"I think the system has kind of changed attitudes now, and it's not the way it used to be and that's a good thing," he says. "And given the chance, we can do anything anybody else can do. And I think it's just a matter of getting the right advice from the right people, and I think on our end we need to do a better job of encouraging."
But Harris and Reid see their local prospects dimming. They might not be able to wait around for land claims to be resolved, for the government to improve services in the area, or for the local mills to get back on their feet. The couple is considering moving again to find work. They hope there will be something for them in nearby Terrace -- Harris doesn't want to move as far away as Calgary again, but she knows they can't raise their family in New Hazelton.
"Everyone's just depressed," says Harris, who admits even she has considered suicide. "There's nothing around here."