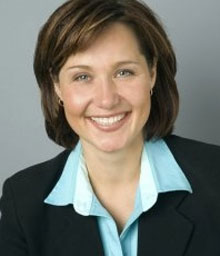 If Liberal leadership candidate Christy Clark were to list her muses while she was minister of education, parents would be near the top.
"The parents groups that were very active at the time -- the BC Federation of Parent Advisory Councils -- were really inspiring to me," Clark told The Tyee, "because these were people that were volunteers and who were dedicating their time because they cared about kids, and they came forward with a lot of ideas, and a lot of the things that they suggested were things that we adopted."
But though Clark made good on putting parents at the centre, her actions as minister were not always popular with parents or the BC Teachers Federation. She enraged the union by passing laws rolling back contracts signed with the previous NDP government, blocking teachers from negotiating class size, and making it illegal for them to strike. And she sparked a grassroots parents' revolt by forcing cuts to school budgets.
Seven years after retiring as education minister in 2004, Clark says she's learned patience and understanding. Former education foes aren't convinced she's changed, and when they imagine how she might govern if she succeeds in her try to be B.C.'s next premier, they rewind past battles and play them again, frame by frame.
Legislating the parent voice
The Liberals campaigned on a platform of maintaining and increasing funding levels, giving school boards more autonomy, encouraging parents to volunteer and participate in their schools, and restoring education as an essential service, ensuring students would not be kept out of school in the event of a strike.
Clark delivered on the promise to increase parental involvement in schools with Bill 8, which overrode teacher collective agreements that put a limit on the number of volunteers, and Bill 34, which introduced the concepts of school planning councils -- comprised of school staff and parents, consulting on the allocation school staff and resources, and educational services and programs -- and created district Parent Advisory Councils (PAC).
"I think it's fair to say that in the debates at the time between the government and the BCTF, people wondered where do parents get a voice in on these discussions. So she did some things that I think she thought would give a greater voice to parents," says Vancouver School Board chair Patti Bacchus, a PAC member when Clark was minister.
Clark furthered parental involvement in 2002 when she passed Bills 27 and 28, imposing a collective agreement between the BC Teachers Federation (BCTF) and the BC Public School Employers Association (BCSPEA), taking the power to determine class sizes and ensure guaranteed services, such as special needs, teacher librarians and ESL teachers, from the teachers and giving it to the school boards where parents had an opportunity to weigh in.
"When I started, [collective agreements] were essentially just a conversation between the union and government about how it was all going to work. My goal was to try and include parents and administrators and members of the community in education, and I think we had a fair amount of success in doing that," Clark says.
The BCTF saw it as a violation of teachers' rights, however, and the beginning of what they say is a decline in educational services still felt today.
"One, they imposed a collective agreement on teachers, and secondly they made it illegal to negotiate, for teachers and school districts to sit in a room across a table and negotiate protections and improvements for kids in classrooms," says David Chudnovsky, BCTF president from 1999-2002.
"And I said over and over again, the result of this is going to be larger class sizes and reductions in services for kids with special needs, and that's exactly what happened. In terms of the class sizes and services available to students with special needs, we're still way behind where we were in 2001."
Triggering school board debt
Despite a promise to maintain and even increase funding, the Liberals froze education spending in October 2001 until 2004, and went further in early 2002 by announcing school boards, not government, would be footing the bill for government-mandated teacher salary increases in 2002-2003 and 2003-2005. Boards were forced to make massive cuts to spending, resulting in funding shortfalls as high as $25.5 million in the case of the Vancouver School Board (VSB).
That March a new education funding formula removing all targeted funding, except for Aboriginal students, was announced, fulfilling a promise to give school boards more autonomy in spending decisions. But with large funding shortfalls to make up for, school boards now considered cuts to special needs, distance education and ESL services, to name a few, to save money.
It was a series of moves that Bacchus credits for starting her political career.
"I was one of many parents across the city who hadn't previously been politically active, who were, quite frankly, outraged they would inflict such deep cuts to what was already a fairly impoverished school system in terms of funding," she told The Tyee.
PACs from across the district created the Save Our Schools (SOS) movement, collecting 14,000 letters from parents asking the government to fund salary increases. But Clark refused to meet with SOS representatives or receive the letters.
Not everyone resented the new formula: Connie Denesiuk, current president of the B.C. School Trustees Association, credits Clark with making a difficult yet necessary move.
"At the time there had been concerns around a funding formula, so it was under her responsibility and her direction that there was a new funding formula implemented in education in the province, and the intent was to be a simpler funding formula. But of course, as we know, there are concerns about every funding formula and issues around equity," she told The Tyee.
"It's difficult, but she did make an attempt to provide a more simplified funding formula."
Tackling the B.C. College of Teachers
Ken Denike, a VSB trustee on and off since 1984, credits Clark for taking on unpopular issues, such as the B.C. College of Teachers.
"I think she was pretty quick at going after things that really needed it, and were problems that other ministers had all pretty much ignored or quietly moved into the background," says Denike.
Clark argued the BCTF had too much influence over the B.C. College of Teachers, where BCTF members held 15 out of 20 seats on the college council. She dismissed the council and replaced it with a government-appointed one in May 2003. In response, the BCTF encouraged its 41,000 members to take their $90 college fees and give them to the union.
Despite her assertions any teacher who didn't pay dues would be dismissed, more than half of BCTF members refused to pay, and by early 2004 Clark was forced to relent, agreeing to a council comprised of 12 elected members, almost all of whom are BCTF-endorsed, and eight government-appointed members.
'The Christy Clark Show'
Clark left politics in 2005, and soon joined CKNW to headline The Christy Clark Show for the last four-and-a-half years. It's an experience she credits for making her a better listener, as well as teaching her patience and understanding of differing points of view.
She hasn't released her education platform yet, but is already showing signs she's hesitant to take on the BCTF again by speaking out against fellow candidate Kevin Falcon's idea of merit pay for teachers, calling it "confrontational and controversial."
"You might be able to bring in merit pay, but you might have schools on strike for a couple of weeks. I think anybody who makes that promise has to be conscious of that," says Clark.
"It's not an outcome that I want, and I think if you want to talk about teacher quality, the place that you start is the Teachers' College, and Margaret MacDiarmid has proposed some changes to that -- I support those changes."
Denike doesn't think it's fair to judge Clark's capabilities as premier on her performance as education minister, arguing it was long ago and she was very young, retiring before she reached her 40th birthday.
"I think the two roles are quite different, and she was obviously focused on one particular aspect, and she has to deal with the economy and other things as premier," he says.
But Bacchus, who has appeared on Clark's radio show twice since she became VSB chair in 2008, isn't convinced the former minister has changed since 2004.
"She had me on her show at the beginning of [school closure consultations] and was quite outraged we weren't just going ahead and closing even more schools than were proposed, that we just had to do it. And without any discussion," says Bacchus.
"She talks a lot about having public meetings and forums, but in just seeing how she performed as an education minister and even later on her talk show, she didn't really seem to want to hear from people who had concerns about the direction she believed in."